Make your jawani similar to the deewani and deewana's of the new blockbuster in town. Jabong with its high street collection of star-wears and the latest fashion trends have included the dresses and accessories worn by cast of Yeh Jawani Hai Deewani. The way Deepika swayed her curves with the Cap Sleeves Cotton Yellow Top with drawstrings to how Aditya Roy Kapoor made girls swoon with his flying machine was how Jabong came up with the idea maybe, that the youth which these actors portray can be imitated by the Indian youth in the youthfulness of Indian seasons across the year, all year around.
'Ethnic collection' section brings to you the sheer novelty of festivals and celebration which are purely Indian and well, ethnic to the last sewn frill. 'The midnight party collection' is chic and suave. This is for the midnight parties where you just can't do without your best dresses and shoes. 'Playing it cool collection' is the winter collection, straight from the heavens. With jackets and mufflers – a sorted range of cold temperature clothes just exclusively for your comfort. 'The casual cut collection' is the most comfortable wear INS. The stars carried themselves with passion and fun, so will you. All the assorted collections at one place – jabong.com – which has brands ranging from the Vanca, Rayban, Spirit, People, Andrew hill, Tommy Hilfiger, Miss Bennett, French connection and so on…for this not-everyday-featuring of collections.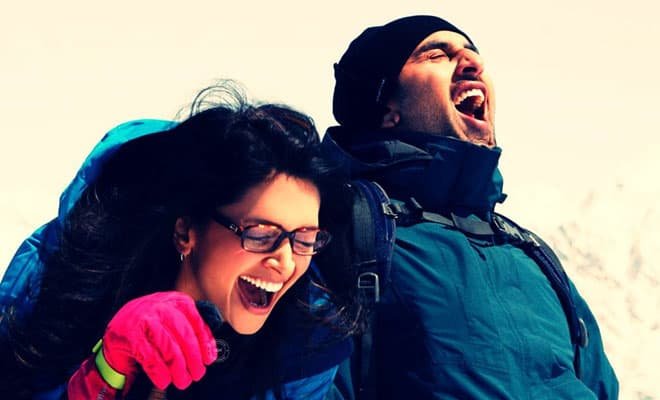 Clothing, shoes, accessories, jewellery, bags, clutches, shades, watches, floaters, kurtas, bellies and sports, all at an online rendezvous, where you can select from a wide range of hoo-haa's, all to your pleasure with the best prices and discounts. A 76% exclusive discount for exclusively interested bemused audience out there for Beverly Hills Polo Club Brown Sunglasses with an actual price of Rs.3750 to Levi's Blue Casual Shirt marked at Rs.1899, but you can bag it for Rs.1709 for men. India's leading Online Shopping Portal brings to the lovely ladies everything from W's Printed Polyester Blue Kurta at Rs.899 to Giordano Gio Ep – 0518.6 White Analog Watch which you can wrist at Rs.2910 with 40% discount. You can narrow your search with lots of 'helpers' and you can get exactly what you need in seconds. Keep your credit card by your side while you browse the collection. While you do that, remember, the stock is limited and the time is running. Grab a chance to be the Ranbir Kapoor of your town before your friend does. Who wouldn't want themselves to lookalike dips in balam pichkari for holi season? And why not be the casanova-look carrier bunny from 'batameez dil'?
The movie started making waves early in the hearts of people. With the box office collection growing day by day, as much as the songs are making the waves strong, so is the styling factor of the movie. With an ever-growing fan base, who wouldn't want to be guided into this ensemble of menu la de carte wear in their platter? Soon, get these a place in your wardrobe, they are soon to be in demand and you had got to be the first one to wear it the way your favorite star did. At Jabong, constant endeavour is to deliver the best products from all premium brands for the passionate Indian customers across the nation and such an assortment just makes shopping a helluva lot interesting. So, get ready for an awesome foursome experience of online shopping by buying a shirt for your boyfriend while pampering yourself with a pair of rock n rolla shoes. A wild collection for the wild hearted. Hurry up!
This post is written for blog contest by Jabong.com – India's leading Online Shopping Portal. For more information about the contest please visit Yeh Jawani hai Deewani – Blogger's Contest.