These days if we want to rob a bank we just hack into their online database and do some coding, that's it. But back those days, people use weapons and directly rob a bank. Robbing a bank was a hectic task, especially without internet, some people successfully did, and some people successfully failed. We have a list on both now, some best bank robbery movies based on true events and stories.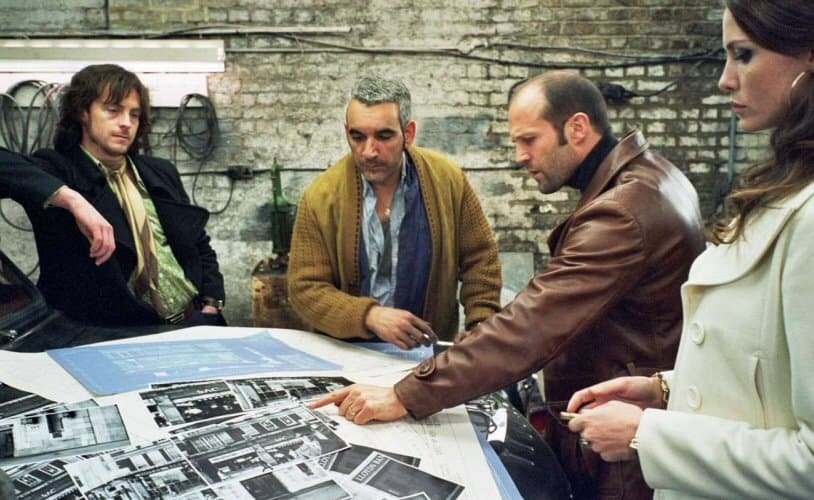 If you want to rob a bank, you don't need guts alone; you need a proper plan and a good strategy to implement it. Since these movies are based on actual events, you can check these, and you'll get an idea about it.
RELATED: 10+ Best Crime Movies Based On True Stories & Events
Bank Robbery Movies Based On True Events
1. The Great St. Louis Bank Robbery (1959)
Storyline: A gang's plans for a St. Louis bank robbery are complicated when the sister of one of the thieves starts voicing her well-founded suspicions.
True Event: Based on a 1953 bank robbery attempt of Southwest Bank in St. Louis. This film was shot on location in St. Louis. Some of the men and women from the St. Louis Police Department, as well as residents and bank employees, play the same parts they did in the actual robbery attempt.
---
2. Bonnie and Clyde (1967)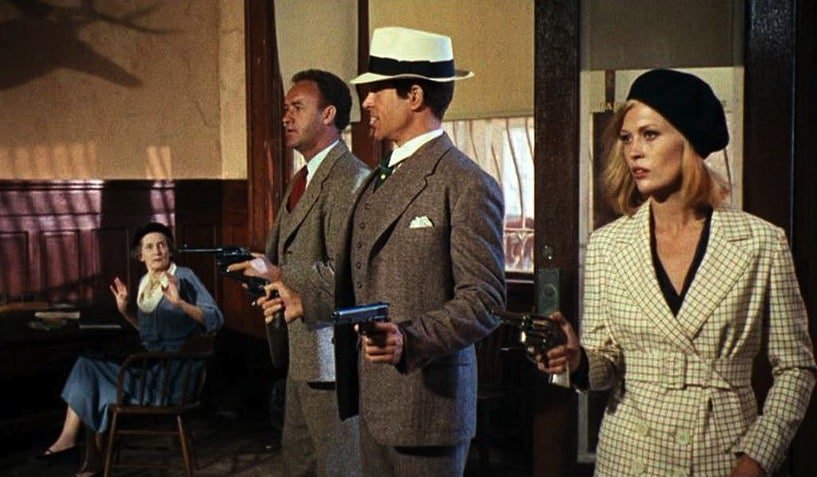 Storyline: A somewhat romanticized account of the career of the notoriously violent bank robbing couple and their gang.
True Event: Based on the kidnappings of the undertaker H.D. Darby and his acquaintance Sophia Stone, near Ruston, Louisiana on April 27, 1933.
---
3. Dog Day Afternoon (1975)
Storyline: A man robs a bank to pay for his lover's operation; it turns into a hostage situation and a media circus.
True Event: Based on P.F. Kluge's article "The Boys in the Bank," which tells a similar story of the robbery of a Brooklyn bank by John Wojtowicz and Salvatore Naturale on August 22, 1972.
---
4. Bandits (2001)
Storyline: Two bank robbers fall in love with the girl they've kidnapped.
True Event: Based (loosely) on real life bank robbers Terry Lee Connor and Joseph Daugherty. Many elements of their heists are accurately depicted in this film, including breaking into the home of a bank manager and giving soda to one of their victims.
---
5. The Bank Job (2008)
Storyline: Martine offers Terry a lead on a foolproof bank hit on London's Baker Street. But Terry and his crew don't realize the boxes also contain a treasure trove of dirty secrets.
True Event: Based on the 1971 Baker Street robbery in central London, from which the money and valuables were stolen, never recovered.
---
6. Public Enemies (2009)
Storyline: The Feds try to take down notorious American gangsters John Dillinger, Baby Face Nelson and Pretty Boy Floyd during a booming crime wave in the 1930s.
True Event: Based on the notorious bank robber John Dillinger as he is pursued by FBI agent Melvin Purvis and Dillinger's relationship with Billie Frechette.
---
This list is arranged chronologically if you know any other good bank robbery movies based on actual events and stories, moreover, if you think this film deserves to be on this list then kindly let us know in the comments below.