Earlier we published Horror Movies based on True Events, and when we were preparing this list we thought a film with extreme graphics could spoil the real thrill of watching a movie. Moreover, we should believe or comfort yourself that Ghosts exists when we watch such movies. That's when we thought of listing out the best interesting movies under "Found Footage" Genre.
Found footage is a genre of film making, especially horror, in which all or a substantial part of a film is presented as discovered film or video recordings, often left behind by missing or dead protagonists. This genre got very popular because of movies like The Blair Witch Project and Paranormal Activity mostly. In this post, we have mentioned some 50+ interesting Found Footage Horror Thriller movies.
Some of these moves might have average or moderate ratings, but what matters is the thrill and suspense you'll encounter. Moreover, the way they took this footage video movie practical matters a lot too.
Found Footage Horror Thriller Movies
1. Cannibal Holocaust (1980)
Storyline: A New York University professor returns from a rescue mission to the Amazon rainforest with the footage shot by a lost team of documentarians who were making a film about the area's local cannibal tribes.
---
2. The Last Broadcast (1998)
Storyline: Bristling with equipment, two enthusiastic local access cable TV producers recruit an assistant and venture into a forest in search of the mythical and horrifying Jersey Devil.
---
3. The Blair Witch Project (1999)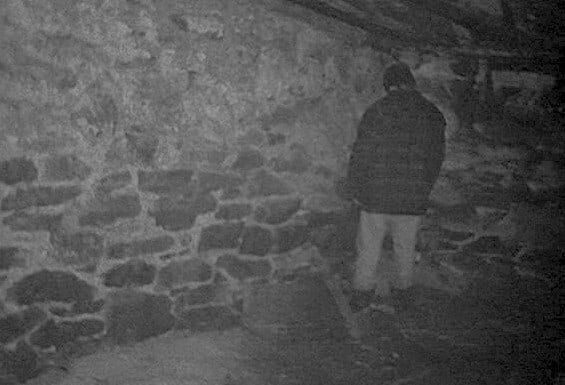 Storyline: Three film students go missing after traveling into the woods of Maryland to make a documentary about the local Blair Witch legend leaving only their footage behind.
You can also see its sequel:
Book of Shadows: Blair Witch 2 (2000)
---
4. August Underground (2001)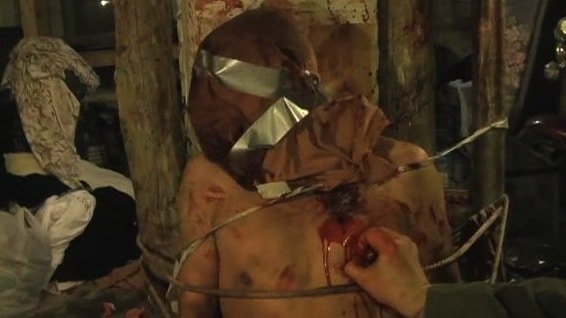 Storyline: Two serial killers go on a murdering rampage as one films the outcome from behind a video camera. One of the most realistically portrayed simulated snuff films.
---
5. My Little Eye (2002)
Storyline: Five young people apply to live in an isolated house together for six months whilst their every move is filmed by numerous cameras.
---
6. The Collingswood Story (2002)
Storyline: My name is Rebecca. When I left for college my ex John thought web cams would help us keep in touch. It does but also leads us to a dark secret when we meet and cam with Vera Madeline, an on-line psychic, who warns "rituals" are being performed in the house I moved into.
---
7. The Last Horror Movie (2003)
Storyline: A serial killer uses a horror video rental to lure his next victim. What begins as a teen slasher transforms into a disturbing journey through the mind of Max Parry, a mild mannered wedding photographer with a taste for human flesh.
---
8. Incident at Loch Ness (2004)
Storyline: A documentary exploring the myth of the Loch Ness monster.
---
9. Septem8er Tapes (2004)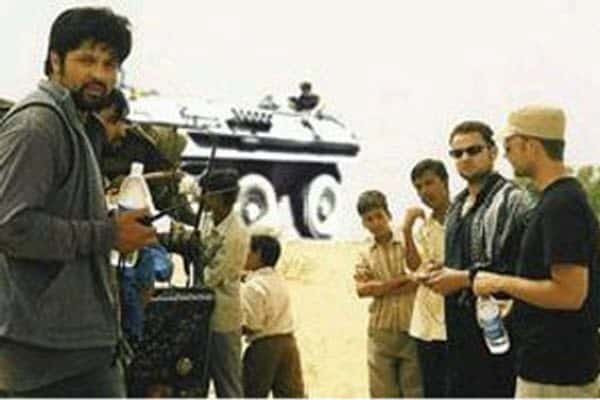 Storyline: One year after 9/11, an American journalist travels to Afghanistan to learn the truth about the search for Osama bin Laden.
---
10. Noroi: The Curse (2005)
Storyline: A documentary filmmaker explores seemingly unrelated paranormal incidents connected by the legend of an ancient demon called the "kagutaba."
---
11. Behind the Mask: The Rise of Leslie Vernon (2006)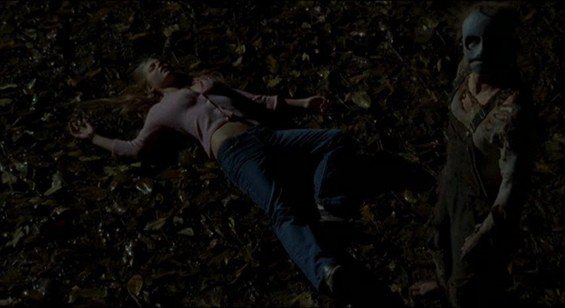 Storyline: The next great psycho horror slasher has given a documentary crew exclusive access to his life as he plans his reign of terror over the sleepy town of Glen Echo.
---
12. S&man (2006)
Storyline: S&MAN begins with footage from Michael Powell's exploration of voyeurism, "Peeping Tom." Director JT Petty uses this footage as a starting point to examine the classic comparison
---
13. Alone with Her (2006)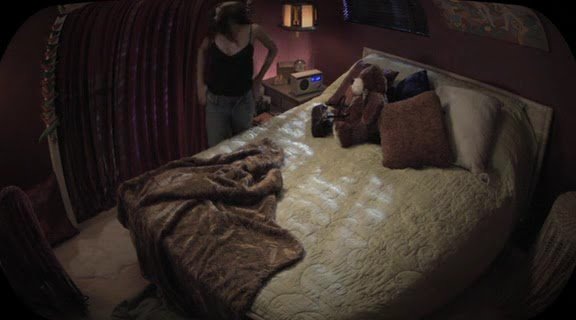 Storyline: Invasion of privacy and domestic spying take on terrifying meaning in this unsettling tale of voyeurism. A young man has a secret obsession for a beautiful woman.
---
14. The Zombie Diaries (2006)
Storyline: Soldiers of the British army clear a small collection of farmhouses with two scientists who take a tissue sample from a deceased civilian who appears to have been reanimated, then shot.
You can also see its sequel:
World of the Dead: The Zombie Diaries (2011) / Zombie Diaries 2
---
15. The Hunt (2006)
Storyline: There are over 43 million hunters in the United States today. A great number of hunters…a great number of deer. Statistically, something was bound to go wrong.
---
16. Exhibit A (2007)
Storyline: The timely story of a normal family disintegrating under financial pressure, eventually driven to the unimaginable. We witness the terrifying events unfold through daughter Judith's video camera, which subsequently becomes Exhibit A.
---
17. [Rec] (2007)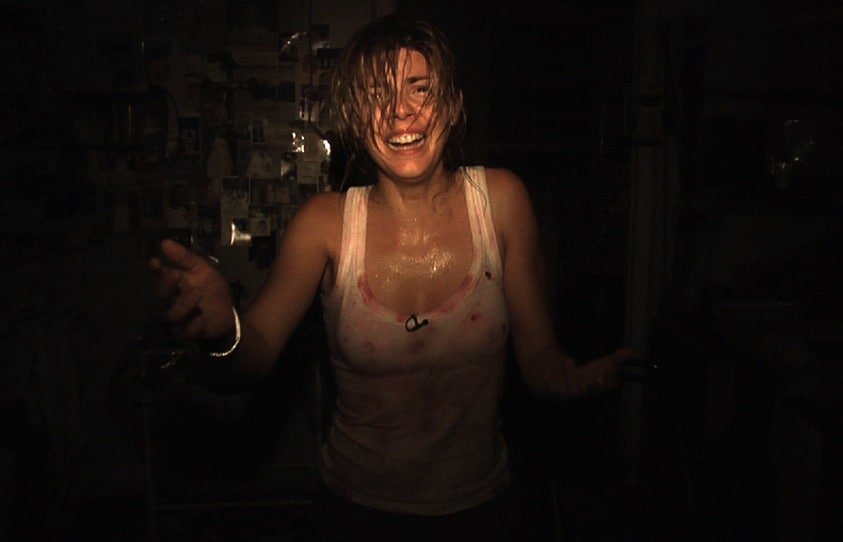 Storyline: A television reporter and cameraman follow emergency workers into a dark apartment building and are quickly locked inside with something terrifying.
You can also see its sequels:
[Rec]² (2009)
[REC]³ Génesis (2012)
You can also consider the movie based on [REC] :
---
18. Paranormal Activity (2007)
Storyline: After moving into a suburban home, a couple becomes increasingly disturbed by a nightly demonic presence.
You can also see its sequels:
Paranormal Activity 2 (2010)
Paranormal Activity 3 (2011)
Paranormal Activity 4 (2012)
Mockbuster:
Paranormal Entity (2009)
8213: Gacy House or Paranormal Entity 2: Gacy House (2010)
Movie Inspired By Paranormal Activity:
---
19. The Poughkeepsie Tapes (2007)
Storyline: In an abandoned house in Poughkeepsie, New York murder investigators uncover hundreds of tapes showing decades of a serial killer's work.
---
20. Head Case (2007)
Storyline: A pseudo-documentary edited from the home movies of serial killers Wayne & Andrea Montgomery, presenting a look into their quiet, suburban lives…as well as the graphic & disturbing details of their horrific crimes.
You can also check its sequel
---
21. Diary of the Dead (2007)
Storyline: A group of young film students run into real-life zombies while filming a horror movie of their own.
---
22. Lake Mungo (2008)
Storyline: A supernatural drama about grief.
---
23. Home Movie (2008)
Storyline: Documents one family's descent into darkness, using a compilation of found home-made footage. In the remote woods of upstate New York, the Poe family lives a Norman Rockwell life.
---
24. Quarantine 2: Terminal (2008)
Storyline: A plane is taken over by a mysterious virus. When the plane lands, it is placed under quarantine. Now a group of survivors must band together to survive the quarantine.
---
25. Cloverfield (2008)
Storyline: Revolves around a monster attack in New York as told from the point of view of a small group of people.
---
26. The Fourth Kind (2009)
Storyline: A thriller involving an ongoing mystery in Alaska, where one town has seen an extraordinary number of unexplained disappearances during the past 40 years, and there are accusations of a federal cover up.
---
27. Evil Things (2009)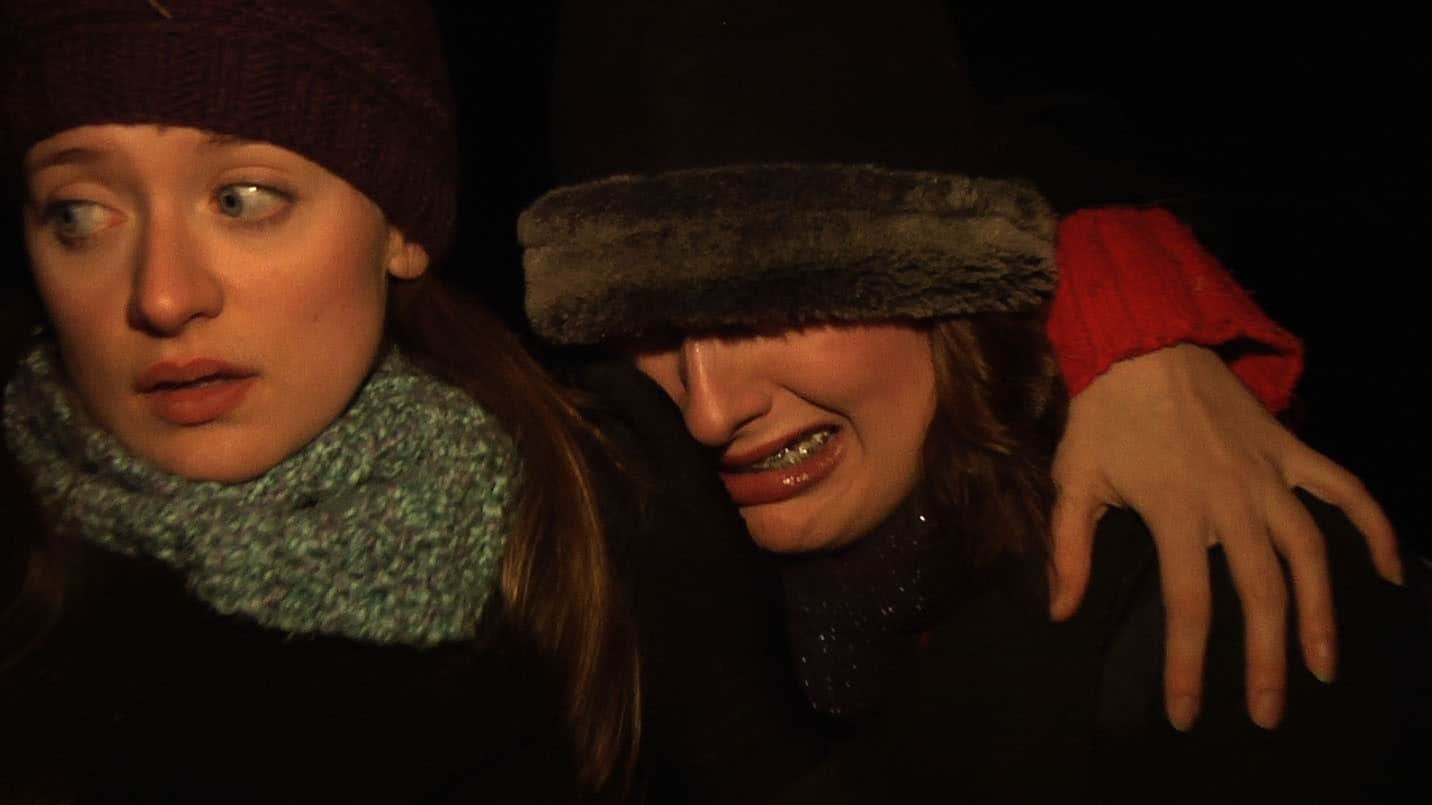 Storyline: On January 9, 2009, five college students left New York City for a weekend in the country. 48 hours later, all five students have simply vanished without a trace. There were no leads and no evidence – until now.
---
28. The Possession of David O'Reilly (2010)
Storyline: A supernatural shockumentary about a demonic presence in a young couple's home in London.