I'm a big fan of "Single Location" movies and a huge fan of "Horror" movies, I was very eager to compile this list and make it live. So here it is. But before going to the article, I would like to clarify this term "Single Location" (movies), maybe the entire movie won't be taken in one place entirely, but the main or primary story takes place there.
Some of the movies in this list are Found Footage movies and some others are movies based on Stephen King novels. I arranged these films chronologically so no offense if your favorite movie is listed last. Below we have listed some awesome single location horror movies, hopefully, the ones you'll like.
Single Location Horror Movies
1. Night of the Living Dead (1968)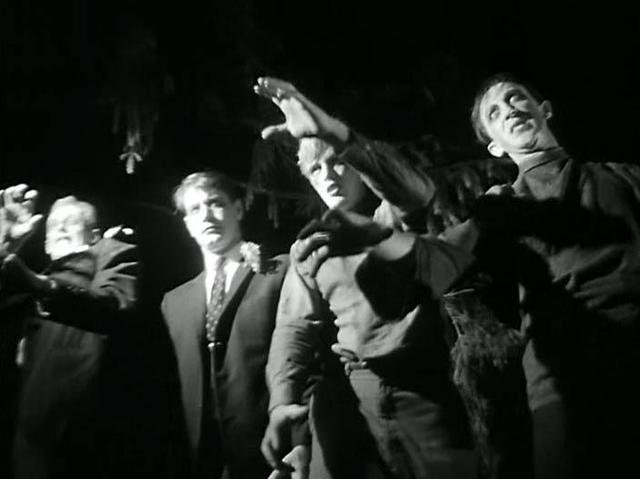 Storyline: A group of people hide from bloodthirsty zombies in a farmhouse.
Location: Rural Farmhouse.
---
2. The Amityville Horror (1979)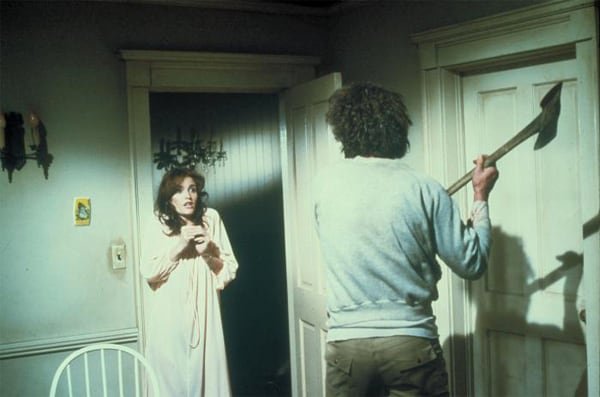 Storyline: When The Lutz family moves into a haunted house, the site of a mass murder the year before, they encounter a series of malevolent paranormal events that drive them out of the house after only 28 days. In these 28 days, almost all the spheres of horror tactics have been shown which could happen to anyone.
True Event: The film is based on a self-proclaimed nonfiction book describing what George and Kathy Lutz experienced during their four weeks in the house. Based on the story of George and Kathy Lutz, who buy a house where a man named Ronald DeFeo, Jr., shot his family to death a year before. While there, they experience a series of supernatural occurrences. Many people have encountered similar circumstances over the years, and thus this movie gains its credibility.
Location: House.
---
3. The Shining (1980)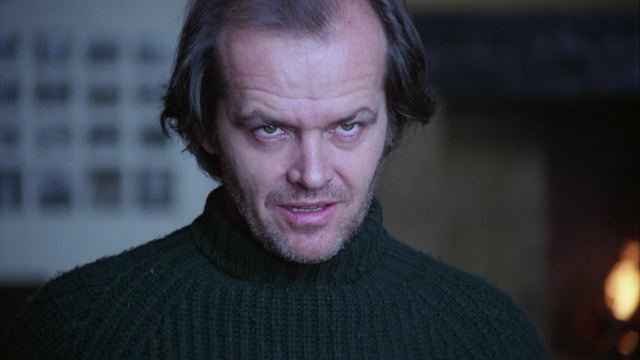 Storyline: A family heads to an isolated hotel for the winter where an evil and spiritual presence influences the father into violence, while his psychic son sees horrific forebodings from the past and of the future.
True Event: This movie was based on Stephen King's Novel. King has a strong personal attachment to the story about a family that spends one winter playing caretaker for a large hotel then, isolation and strange phenomenon overtakes them. King and his wife Tabitha spent an evening in a similar Colorado hotel that was eerily empty. This seems to inspire them for taking this concept.
Location: House.
---
4. The Evil Dead (1981)
Storyline: Five friends travel to a cabin in the woods, where they unknowingly release flesh-possessing demons.
Location: Cabin in the Woods
---
5. The Blair Witch Project (1999)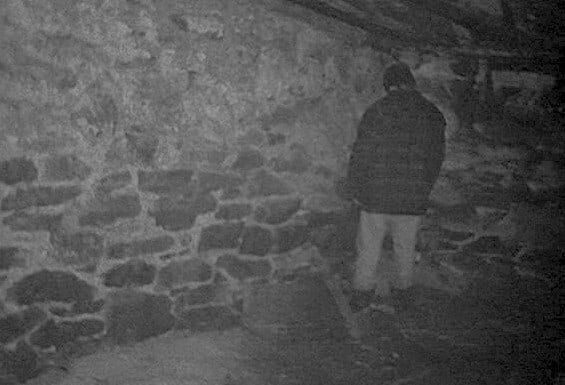 Storyline: Three film students go missing after traveling into the woods of Maryland to make a documentary about the local Blair Witch legend leaving only their footage behind.
Location: Black Hills.
---
6. The Descent (2005)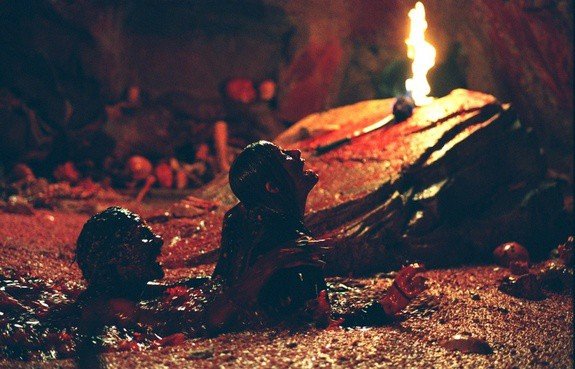 Storyline: A caving expedition goes horribly wrong, as the explorers become trapped and ultimately pursued by a strange breed of predators.
Location: Cave.
---
7. Bug (2006)
Storyline: An unhinged war veteran holes up with a lonely woman in a spooky Oklahoma motel room. The line between reality and delusion is blurred as they discover a bug infestation.
Location: Motel
---
8. 1408 (2007)
Storyline: A man who specializes in debunking paranormal occurrences checks into the fabled room 1408 in the Dolphin Hotel. Soon after settling in, he confronts genuine terror.
Location: Hotel / Hotel Room.
---
9. Paranormal Activity (2007)
Storyline: After moving into a suburban home, a couple becomes increasingly disturbed by a nightly demonic presence.
Location: Suburban home.
---
10. [Rec] (2007)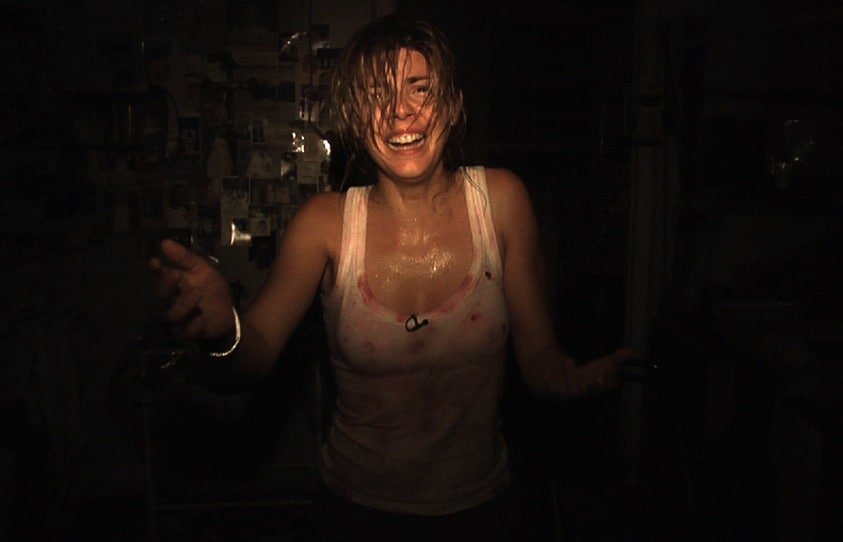 Storyline: A television reporter and cameraman follow emergency workers into a dark apartment building and are quickly locked inside with something terrifying.
Location: Apartment Building.
You can also see its sequels:
[Rec]² (2009)
[REC]³ Génesis (2012)
You can also consider another title:
---
11. Vacancy (2007)
Storyline: A young married couple becomes stranded at an isolated motel and finds hidden video cameras in their room. They realize that unless they escape, they'll be the next victims of a snuff film.
Location: Motel.
---
12. The Mist (2007)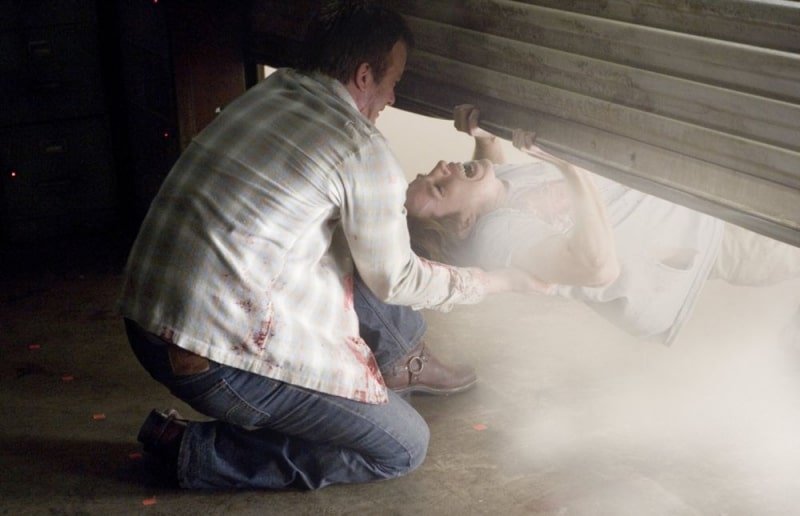 Storyline: A freak storm unleashes a species of bloodthirsty creatures on a small town, where a small band of citizens hole up in a supermarket and fight for their lives.
Location: Supermarket.
---
13. Splinter (2008)
Storyline: Trapped in an isolated gas station by a voracious Splinter parasite that transforms its still living victims into deadly hosts, a young couple and an escaped convict must find a way to work together to survive this primal terror.
Location: Gas Station.
---
14. Pontypool (2008)
Storyline: A psychological thriller in which a deadly virus infects a small Ontario town.
Location: Radio Station.
---
15. Devil (2010)
Storyline: A group of people is trapped in an elevator, and the Devil is mysteriously amongst them.
Location: Elevator.
---
16. Grave Encounters (2011)
Storyline: For their ghost hunting reality show, a production crew locks themselves inside an abandoned mental hospital that's supposedly haunted – and it might prove to be all too true.
Location: Mental Hospital.
You can also see its sequel:
Grave Encounters 2 (2012)
---
17. You're Next (2011)
Storyline: When the Davison family comes under attack during their wedding anniversary getaway, the gang of mysterious killers soon learns that one of victims harbors a secret talent for fighting back.
Location: House.
---
18. The Cabin in the Woods (2012)
Storyline: Five friends go for a break at a remote cabin in the woods, where they get more than they bargained for. Together, they must discover the truth behind the cabin in the woods.
Location: Cabin (Woods)
---
18. The Pyramid (2014)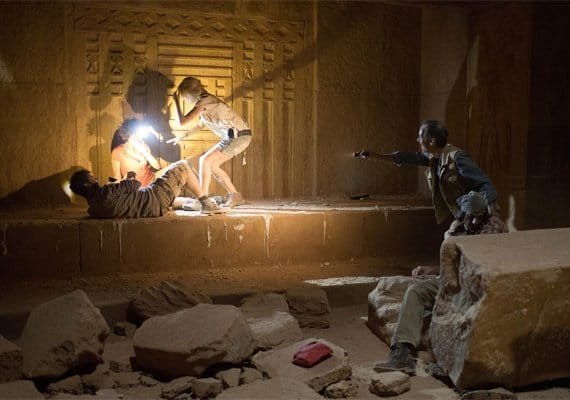 Storyline: An archaeological team attempts to unlock the secrets of a lost pyramid only to find themselves hunted by an insidious creature.
Location: Pyramid.
---
19. Hush (2016)
Storyline: A deaf writer who retreated into the woods to live a solitary life must fight for her life in silence when a masked killer appears at her window.
Location: House (Woods)
---
---
This is my favorite list, and I might have missed some movies, so if you think any other movie deserves to be on this list, then kindly let us know in the comments below.
Now if you are in the mood to watch some great Horror movies, then we have a great list for you:
10+ Interesting Horror Movies Based On Stephen King's Books
50+ Interesting "Found Footage" Horror Thriller Movies
40+ Horror Movies Inspired By True Events