Crime movies are awesome but do you know what is more awesome? Crime movies based on true stories and events! Because you don't just get entertainment but also the history of the crime, and you get to know what happened. I love such movies.
I was stuck with regular 'Horror' and 'Thriller' movies list but when I encountered "Catch Me If You Can Movie", I was actually surprised with this film, it was mind-blowing and the fact that this movie is based on a true guy made me watch it over 10 times in a single day. So I decided I should make a list on this. Below I have compiled a list of crime movies based on true stories and events, arranged chronologically.
Crime Movies Based On True Stories
1. M (1931)
Storyline: When the police in a German city are unable to catch a child-murderer, other criminals join in the manhunt.
True Event: Believed to be based on the real-life case of serial killer Peter Kürten (a.k.a the "Vampire of Düsseldorf"), whose crimes took place in the 1920s. Fritz Lang (director) met him and other such criminals while researching for his film.
---
2. Rope (1948)
Storyline: Two young men strangle their "inferior" classmate, hide his body in their apartment, and invite his friends and family to a dinner party as a means to challenge the "perfection" of their crime.
True Event: Based on the play Rope (1929) by Patrick Hamilton. It is believed to be inspired by the real-life murder of 14-year-old Bobby Franks in 1924 by University of Chicago students Nathan Leopold and Richard Loeb. They did this just because they want to commit a perfect crime.
---
3. Anatomy of a Murder (1959)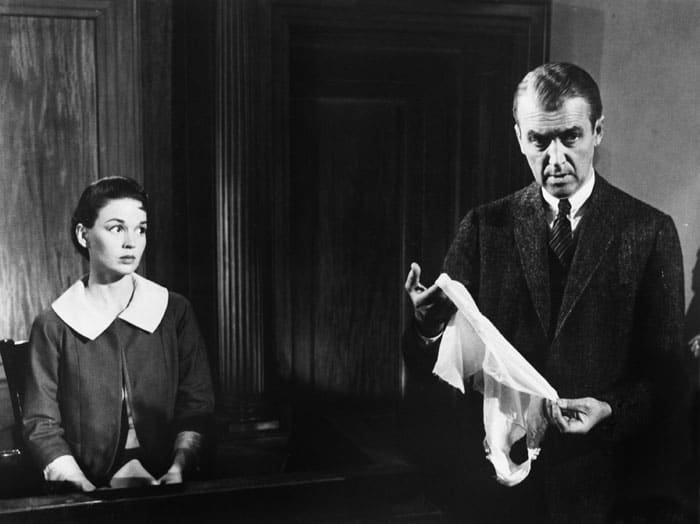 Storyline: In a murder trial, the defendant says he suffered temporary insanity after the victim raped his wife. What is the truth, and will he win his case?
True Event: Based on a novel of the same name written by Michigan Supreme Court Justice John D. Voelker (pen name – Robert Traver). He based the novel on a 1952 murder case in which he was the defense attorney.
---
4. Dog Day Afternoon (1975)
Storyline: A man robs a bank to pay for his lover's operation; it turns into a hostage situation and a media circus.
True Event: Based on P.F. Kluge's article "The Boys in the Bank," which tells a similar story of the robbery of a Brooklyn bank by John Wojtowicz and Salvatore Naturale on August 22, 1972.
---
5. Goodfellas (1990)
Storyline: Henry Hill and his friends work their way up through the mob hierarchy.
True Event: Based on the rise and fall of Lucchese crime family associate Henry Hill and his friends over a period from 1955 to 1980.
---
6. Philadelphia (1993)
Storyline: When a man with AIDS is fired by his law firm because of his condition, he hires a homophobic small time lawyer as the only willing advocate for a wrongful dismissal suit.
True Event: Based on or similar to the events in the lives of attorneys Geoffrey Bowers and Clarence B. Cain. They sued the law firm Baker & McKenzie for wrongful dismissal in one of the first AIDS discrimination cases.
---
---
7. Casino (1995)
Storyline: Greed, deception, money, power, and murder occur between two mobster best friends and a trophy wife over a gambling empire.
True Event: De Niro's character is based on Frank Rosenthal, who ran the Stardust, Fremont and the Hacienda casinos in Las Vegas for the Chicago Outfit from the 1970s until the early 1980s. Joe Pesci's character is based on real-life Mob enforcer Anthony Spilotro.
---
8. Donnie Brasco (1997)
Storyline: An FBI undercover agent infilitrates the mob and finds himself identifying more with the mafia life to the expense of his regular one.
True Event: Based on the true story of Joseph D. Pistone (a.k.a Donnie Brasco or "The Jewel Man"), an FBI undercover agent who infiltrated the Bonanno crime family in New York City during the 1970s.
---
9. Blow (2001)
Storyline: The story of George Jung, the man who established the American cocaine market in the 1970s.
True Event: Based on the real life stories of George Jung, Pablo Escobar, Carlos Lehder Rivas (in the movie as Diego Delgado), and the Medellín Cartel. Jung was a major player in the cocaine trade in the United States in the 1970s and early 1980s.
---
10. Catch Me If You Can (2002)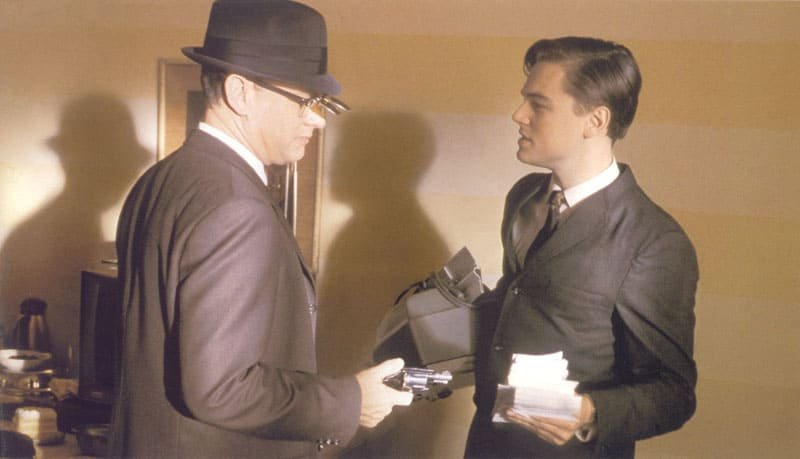 Storyline: A true story about Frank Abagnale Jr., who, before his 19th birthday, successfully conned millions of dollars' worth of checks as a Pan Am pilot, doctor, and legal prosecutor.
True Event: Based on the real life of Frank Abagnale. He performed cons worth millions of dollars by posing as a Pan American World Airways pilot, a Georgia doctor, and a Louisiana parish prosecutor.
---
11. City of God (2002)
Storyline: Two boys growing up in a violent neighborhood of Rio de Janeiro take different paths: one becomes a photographer, the other a drug dealer.
True Event: Based on the growth of organized crime in the Cidade de Deus suburb of Rio de Janeiro, between the end of the 1960s and the beginning of the 1980s.
---
12. Monster (2003)
Storyline: Based on the life of Aileen Wuornos, a Daytona Beach prostitute who became a serial killer.
True Event: Based on the serial killer Aileen Wuornos, a former prostitute who was executed in Florida in 2002 for killing six men in the late 1980s and early 1990s.
---
13. American Gangster (2007)
Storyline: In 1970s America, a detective works to bring down the drug empire of Frank Lucas, a heroin kingpin from Manhattan, who is smuggling the drug into the country from the Far East.
True Event: Based on the criminal career of Frank Lucas, a gangster from La Grange, North Carolina who smuggled heroin into the United States on American service planes returning from the Vietnam War before being detained by a task force led by detective Richie Roberts.
---
14. Zodiac (2007)
Storyline: A San Francisco cartoonist becomes an amateur detective obsessed with tracking down the Zodiac killer.
True Event: Based on a notorious serial killer known as "Zodiac" who killed in and around the San Francisco Bay Area during the late 1960s and early 1970s. He left several victims in his wake and taunting police with letters and ciphers mailed to newspapers.
---
15. An American Crime (2007)
Storyline: The actual story of suburban housewife Gertrude Baniszewski, who kept a teenage girl locked in the basement of her Indiana home during the 1960s.
True Event: Base on the actual story of the torture and murder of Sylvia Likens by Indianapolis housewife Gertrude Baniszewski.
---
16. Alpha Dog (2007)
Storyline: A drama based on the life of Jesse James Hollywood, a drug dealer who became one of the youngest men ever to be on the FBI's most wanted list.
---
17. Public Enemies (2009)
Storyline: The Feds try to take down notorious American gangsters John Dillinger, Baby Face Nelson and Pretty Boy Floyd during a booming crime wave in the 1930s.
True Event: Based on the notorious bank robber John Dillinger as he is pursued by FBI agent Melvin Purvis and Dillinger's relationship with Billie Frechette.
---
18. Pain & Gain (2013)
Storyline: A trio of bodybuilders in Florida get caught up in an extortion ring and a kidnapping scheme that goes terribly wrong.
True Event: Based on the real crime by an organized group of criminals that included some bodybuilders affiliated with Sun Gym.
---
19. The Wolf of Wall Street (2013)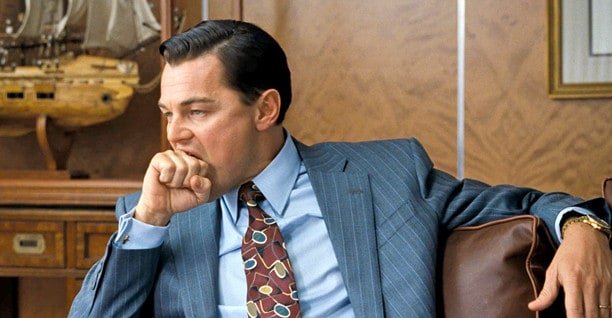 Storyline: Based on the true story of Jordan Belfort, from his rise to a wealthy stock-broker living the high life to his fall involving crime, corruption and the federal government.
---
---
Though this list is my personal favorite I added them in chronological order, also if you think any other crime movies based on true stories deserves to be in this list, kindly let us know those movie names in the comments below.