Thanks to Resident Evil, I think this was the first movie that tempted me to watch, or I can say enter "Zombie" genre of films. If you see the evolution of zombie movies, it goes way back to 1940s itself. Even with minimal or no graphic effects, they managed to create excellent zombie movies with makeup and stuff.
After watching "I Am Legend (2007)" starring Will Smith, I decided that I should explore more into this genre. So I also decided to make a blog post containing all the best zombie movies ever made. This compilation has the movies I already watched or recommended by fellow movie freaks.
Best Zombie Movies
1. I Walked with a Zombie (1943)
Storyline: A young Canadian nurse (Betsy) comes to the West Indies to care for Jessica, the wife of a plantation manager (Paul Holland).
---
2. Night of the Living Dead (1968)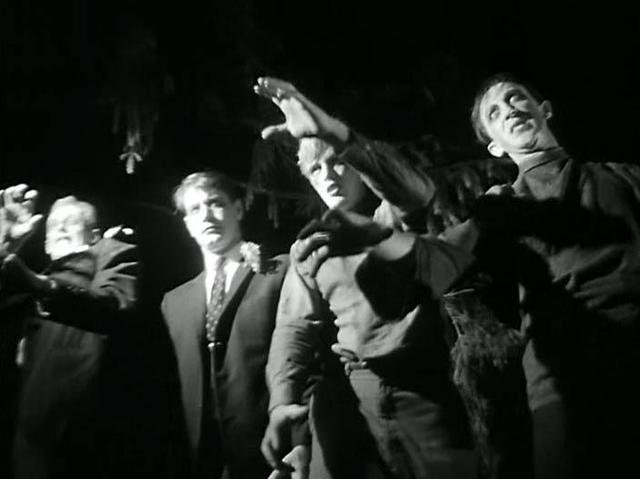 Storyline: A group of people hide from bloodthirsty zombies in a farmhouse.
---
3. Dawn of the Dead (1978)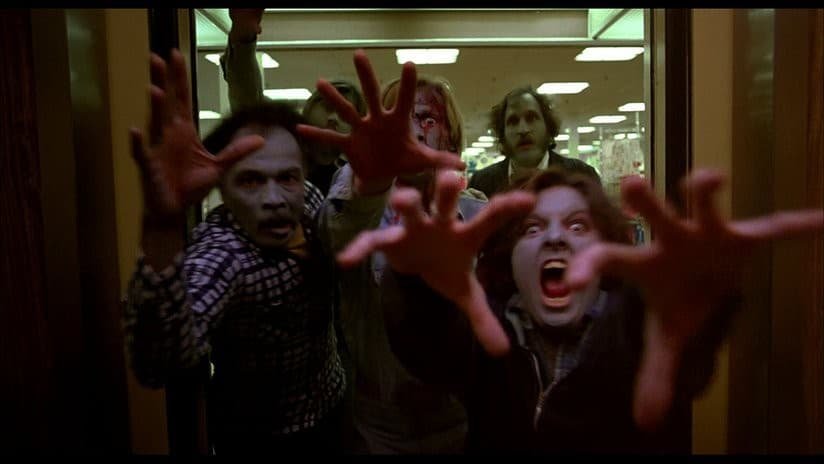 Storyline: Following an ever-growing epidemic of zombies that have risen from the dead, two Philadelphia S.W.A.T. team members, a traffic reporter, and his television executive girlfriend seek refuge in a secluded shopping mall.
---
4. The Evil Dead (1981)
Storyline: Five friends travel to a cabin in the woods, where they unknowingly release flesh-possessing demons.
---
5. Day of the Dead (1985)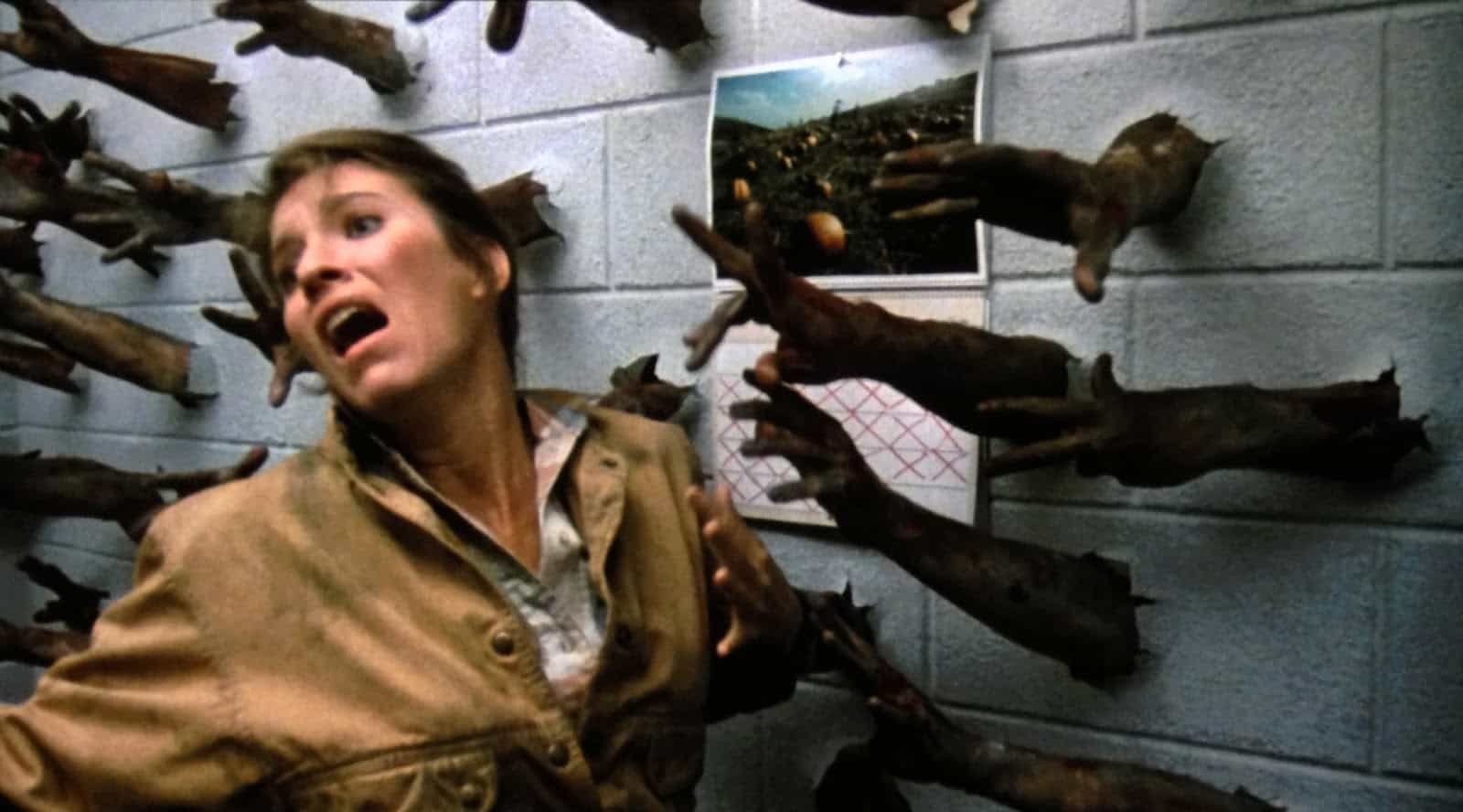 Storyline: A small group of military officers and scientists dwell in an underground bunker as the world above is overrun by zombies.
---
6. Re-Animator (1985)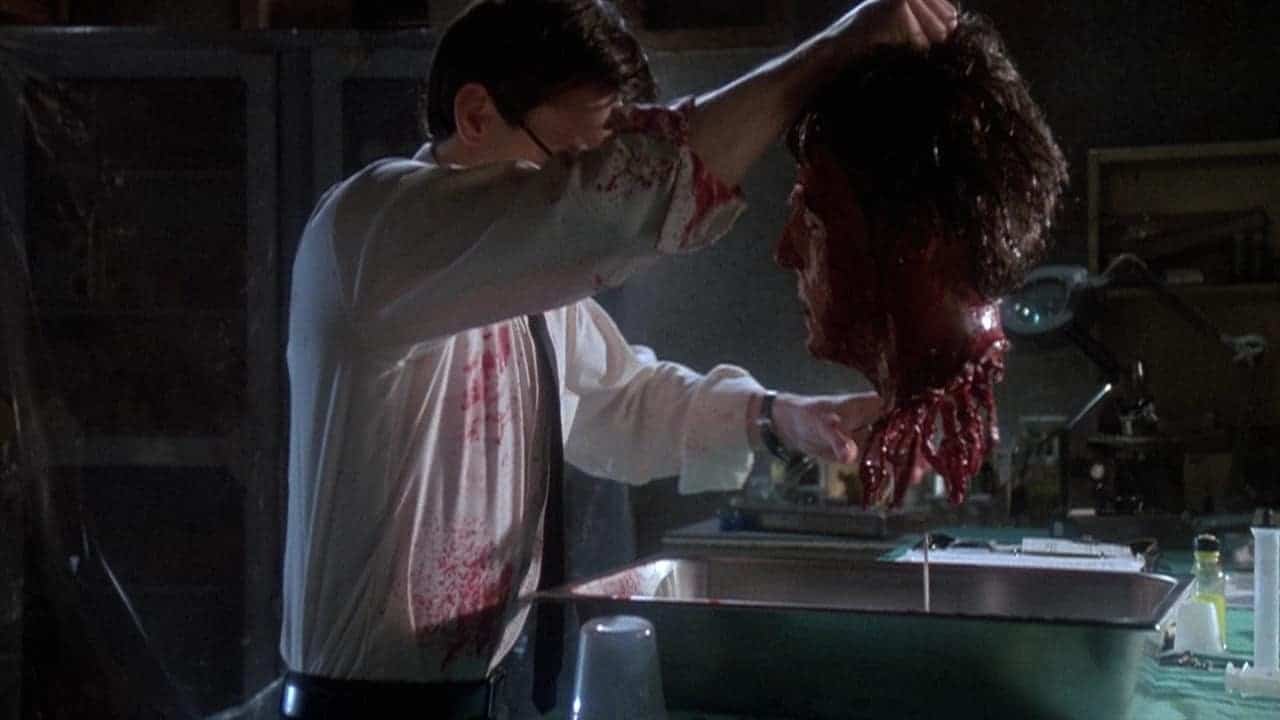 Storyline: A dedicated student at a medical college and his girlfriend become involved in bizarre experiments centering around the re-animation of dead tissue when an odd new student arrives on campus.
---
7. The Return of the Living Dead (1985)
Storyline: When two bumbling employees at a medical supply warehouse accidentally release a deadly gas into the air, the vapors cause the dead to rise again as zombies.
---
8. The Serpent and the Rainbow (1988)
Storyline: An anthropologist goes to Haiti after hearing rumors about a drug used by black magic practitioners to turn people into zombies.
---
9. Braindead (1992)
Storyline: A young man's mother is bitten by a Sumatran rat-monkey. She gets sick and dies, at which time she comes back to life, killing and eating dogs, nurses, friends, and neighbors.
---
10. Cemetery Man (1994)
Storyline: A cemetery man must kill the dead a second time when they become zombies.
---
11. 28 Days Later… (2002)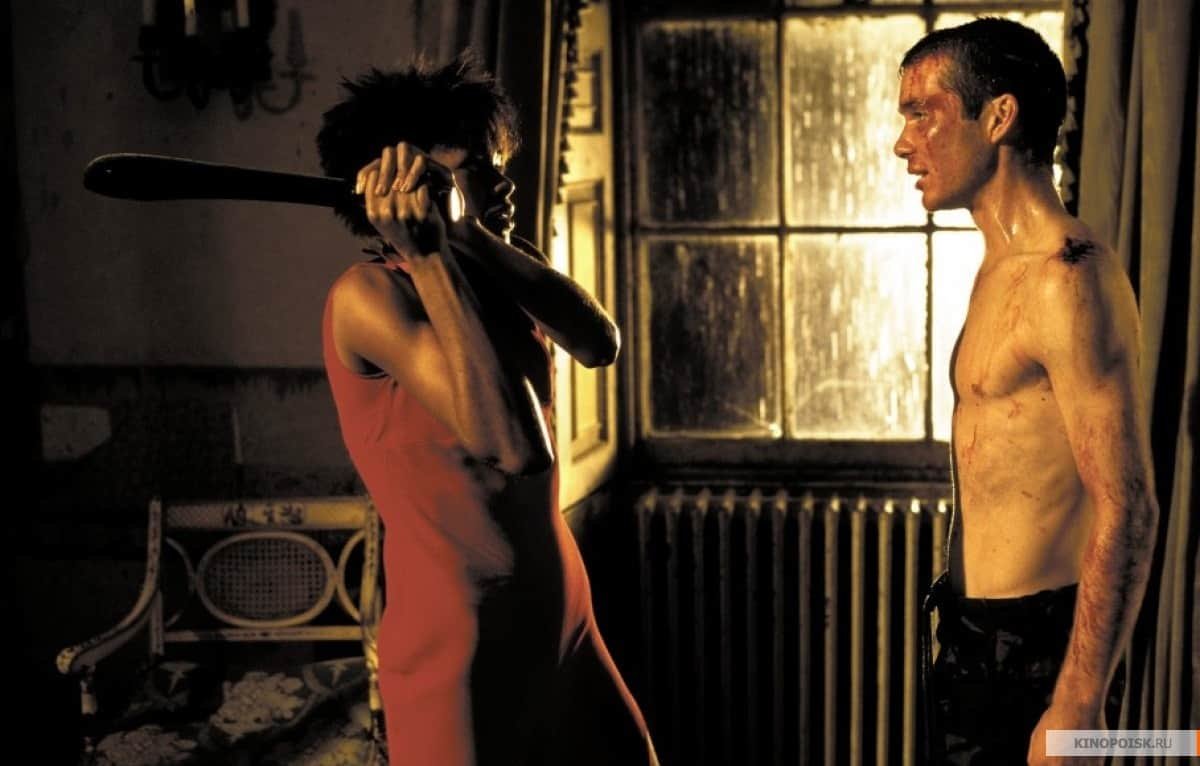 Storyline: Four weeks after a mysterious, incurable virus spreads throughout the UK, a handful of survivors try to find sanctuary.
---
12. Resident Evil (2002)
Storyline: A special military unit fights a powerful, out-of-control supercomputer and hundreds of scientists who have mutated into flesh-eating creatures after a laboratory accident.
---
13. Shaun of the Dead (2004)
Storyline: A man decides to turn his moribund life around by winning back his ex-girlfriend, reconciling his relationship with his mother, and dealing with an entire community that has returned from the dead to eat the living.
---
14. Dawn of the Dead (2004)
Storyline: A nurse, a policeman, a young married couple, a salesman, and other survivors of a worldwide plague that is producing aggressive, flesh-eating zombies, take refuge in a mega Midwestern shopping mall.
---
15. Land of the Dead (2005)
Storyline: The living dead have taken over the world, and the last humans live in a walled city to protect themselves as they come to grips with the situation.
---
16. 28 Weeks Later (2007)
Storyline: Six months after the rage virus was inflicted on the population of Great Britain, the US Army helps to secure a small area of London for the survivors to repopulate and start again. But not everything goes to plan.
---
17. Planet Terror (2007)
Storyline: After an experimental bio-weapon is released, turning thousands into zombie-like creatures, it's up to a rag-tag group of survivors to stop the infected and those behind its release.
---
18. [Rec] (2007)
Storyline: A television reporter and cameraman follow emergency workers into a dark apartment building and are quickly locked inside with something terrifying.
---
19. I Am Legend (2007)
Storyline: Years after a plague kills most of the humanity and transforms the rest into monsters, the sole survivor in New York City struggles valiantly to find a cure.
---
20. Diary of the Dead (2007)
Storyline: A group of young film students run into real-life zombies while filming a horror movie of their own.
---
21. Pontypool (2008)
Storyline: A psychological thriller in which a deadly virus infects a small Ontario town.
---
22. Zombieland (2009)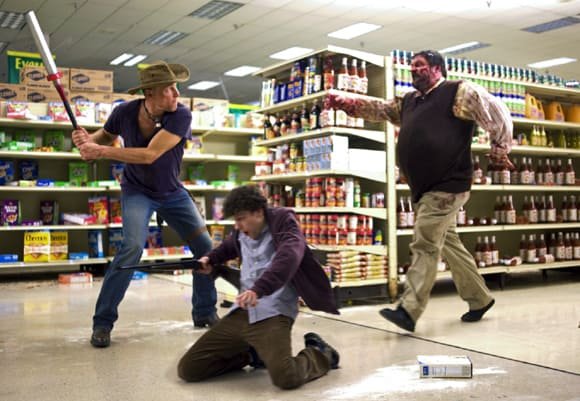 Storyline: A shy student trying to reach his family in Ohio, a gun-toting tough guy trying to find the last Twinkie, and a pair of sisters trying to get to an amusement park join forces to travel across a zombie-filled America.
---
23. Dead Snow (2009)
Storyline: A ski vacation turns horrific for a group of medical students, as they find themselves confronted by an unimaginable menace: Nazi zombies.
---
24. World War Z (2013)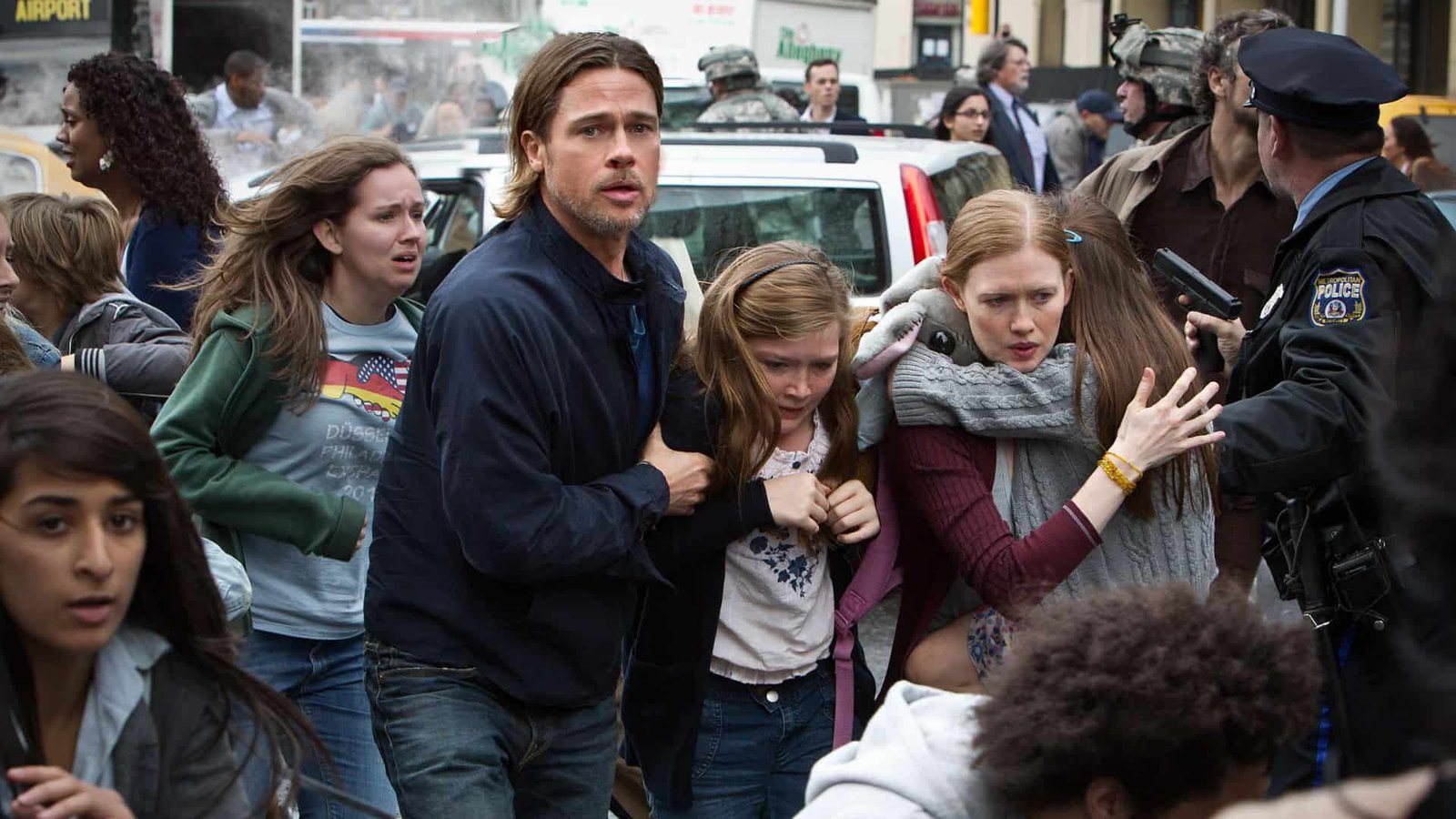 Storyline: United Nations employee Gerry Lane traverses the world in a race against time to stop the Zombie pandemic that is toppling armies and governments and threatening to destroy humanity itself.
---
25. Warm Bodies (2013)
Storyline: After a highly unusual zombie saves a still-living girl from an attack, the two form a relationship that sets in motion events that might transform the entire lifeless world.
---
These are some of the best zombie movies ever made! It's possible that we might have missed some movies in this list, no worries, if you think a zombie movie deserves to be in this list, kindly let us know in the comments below. Thanks.