Proudly called as "Ultimate Star" or "Thala" by his fans, Ajith Kumar is not just a movie star but also a phenomenal figure in India. What makes Ajith Kumar special? What isn't is the question. Even after several surgeries and bad movie scripts he came back to acting because he wants to entertain his fans. Tomorrow (May 1) Ajith Kumar celebrates his birthday and we are dedicating this article to him.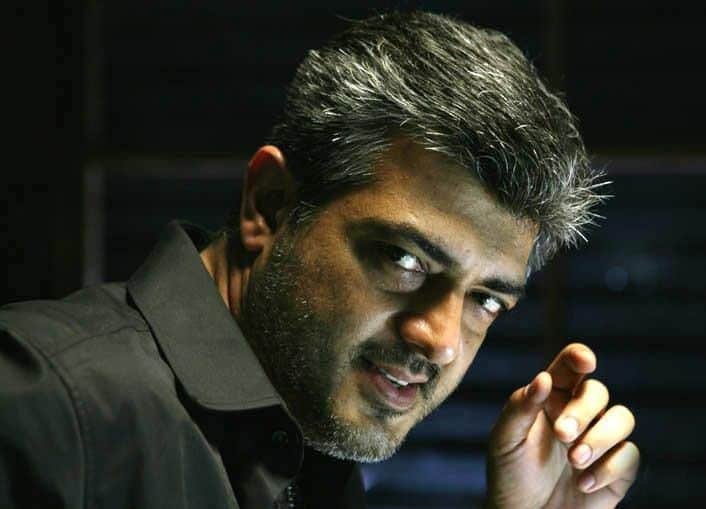 Ajith Kumar has won three Filmfare Best Actor Awards, notably for his unique performances in all three. He married Shalini, who is also a popular South Indian Actress. During Amarkalam (1999), he fell in love with his co-star Shalini and got married later. Below we shared some interesting and unknown Ajith Kumar facts you might find surprising.
Interesting Ajith Kumar Facts
1. Dropped Out
Not many knew that Ajith Kumar is a school dropout. He dropped out of Asan Memorial Senior Secondary School in 1986 before even completing his higher secondary.
"I was the family dunce, dropped out in Class X from Asan Memorial High School (in central Madras). I guess I was more into extra-curricular activities." – Ajith Kumar's interview on Rediff.com
2. Miami Cushions + Ajith Kumar TV Ad
In this video Ajith Kumar is so young and it is really impossible to identify him. Ajith Kumar acted in a TV ad very long back for "Miami Cushions". Well, another interesting fact? Music is by A.R.Rahman.
3. Worked As A Two Wheeler Auto Mechanic
Ajith Kumar didn't have a glorious childhood, he worked hard for his needs. He took up work as a two wheeler auto mechanic and got himself a driver's license, so that he can work on passions – car and bike racings.
4. Started an NGO
Ajith later started a non-profit organisation (NGO) called "Mohini-Mani Foundation", which is named after his parents. He wanted to promote self-hygiene and civic consciousness and to help ease the problems of urban sprawl.
5.Forbes India's Top 100 Celebrities [2012]
Ajith was listed No. 61 in Forbes India's Top 100 Celebrities for the year 2012.
6. Ajith Kumar and Vijay Acted Together
Yes! The two popular duos and rivals (according to their fans) acted in a Tamil movie called Rajavin Parvaiyile (1995). It was directed by Janaki Soundar starring Vijay and Indraja in the lead roles, with Ajith Kumar appearing in a supporting role.
These are some of the interesting and unknown Ajith Kumar facts. If you know any other fact, do let us know in the comments. Meanwhile, HAPPY BIRTHDAY AJITH KUMAR!