Ah, Disney. A world full of princesses, magic, fascinating villains, fantastical worlds, amazing music, and a happily ever after. If you were born anytime in the 90s or after, Disney was undeniably a large part of your childhood. It's even likely that one of your biggest dreams as a kid (and maybe as an adult too) was to go to Disneyland. I still watch the old Disney movies when I'm upset. It's the perfect pick me up because it's so nostalgic for me, reminding me of a time when life wasn't this complicated.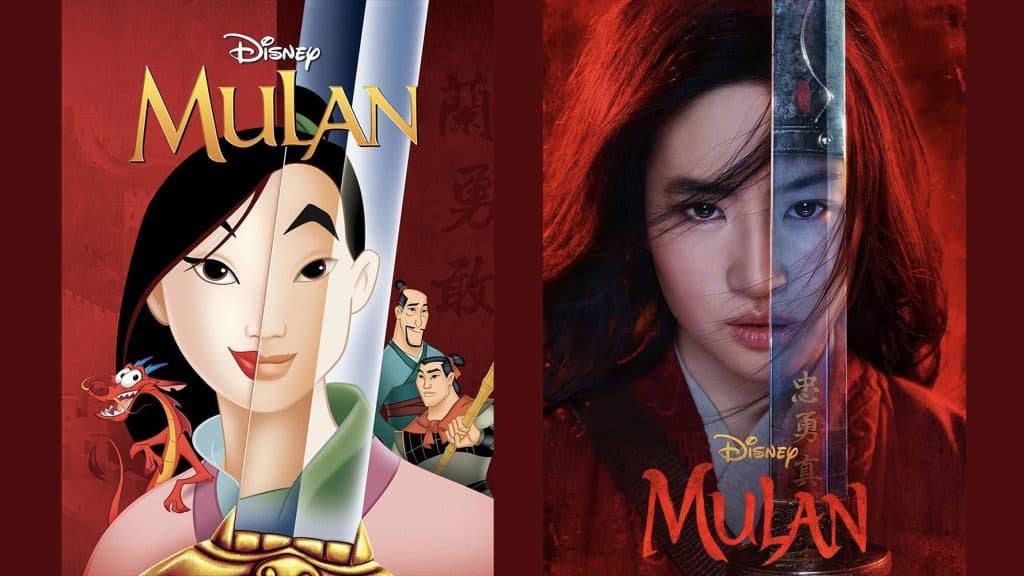 The problem is, Disney knows this too. Disney knows that there is now a whole generation of adults who grew up on its movies from the 90s and the early 2000s who are now more than willing to spend their independent adult money on new movies and the new merchandise and other collectibles that come with it.
To date, Disney has released remakes of several of their most popular animated films, with several more slated for release by 2022. The Jungle Book, The Lion King, Cinderella, The Beauty and the Beast, Aladdin, Mulan, and more have already gotten remakes with more live actions of classics like The Little Mermaid, Snow White, Peter Pan, and Hercules already announced. Why would the world's wealthiest media company, which certainly has access to the best creative talent in the world, be almost entirely focussed on remaking its greatest hits?
The Answer Is Quite Simple – Nostalgia Sells.
The Beauty and the Beast remake made over $1.2 billion worldwide, Aladdin over a billion, and The Lion King (possibly the best original Disney movie to exist) a whopping $1.6 billion. Critical response to these films has been somewhat lukewarm, but to Disney, that doesn't matter. What matters is that remakes sell. 
Following the success of The Jungle Book and The Lion King remakes, Disney realized that the best gold mine was the one they were sitting on all along. They started pushing all the well-known classics through the pipeline; all the major Disney princess movies would get remakes, along with a few other popular films like Dumbo. Disney now has a long list of movies that can go straight to production without needing to invest large amounts of time and money into development. 
👉 Recommended Reading: The Tragic Reasons We Forgot These 5 (+1) Disney Princesses! 👸
Of course, box office revenue isn't a yardstick to measure the quality of its films. Live-action remakes are doomed to be eclipsed by their animated counterparts and for good read. The CGI rendered animal casts of The Jungle Book and The Lion King were downright terrifying. Disney had run into a uniquely difficult problem of reimagining animated movies as hyper-realistic animated movies.
The biggest advantage of animation is the degree of creative freedom it offers. Nothing is undoable in an animated medium as long as it can be drawn. Animals can be given exaggerated human-like gestures and expressions without it seeming odd. Compare these images of Simba in the animated version and the live-action, for example:
In the animated version, Simba has a discernable expression and a sense of personality, but his live-action counterpart just looks like a regular lion. The challenge with a hyper-realistic animal cast is that animal faces don't move or emote in the same way human faces do. Trying to give a live-action lion expressions seems unnatural, so they chose not to do it at all. The movie, therefore, misses out on having loveable characters, or at least, characters that seem more alive.  
Disney understood this too, and soon pivoted away from this by focusing on princess film remakes. But they ran into the same problem with these remakes too. In Beauty and the Beast, the residents of the castle are unsettling, to say the least. In animation, a clock, a candlestick, or even a wardrobe can not only have a full range of expressions but distinct personalities, but this is clearly not possible to the same degree in live actions. The problem also extends to semi-human cast members like the Genie in Aladdin. Will Smith's Genie was a far cry from Robin Williams' animated version because of the lack of fluidity with which Genie can be animated. This was such an unsolvable problem that Disney chose to exclude Mushu from its Mulan remake altogether.
Portrayal Of Disney Princesses
Disney is also cognisant of the widespread criticism it received in the 2010s about Disney princesses being poor role models for kids. People saw these narratives as enshrining the damsel in distress archetype and falling in love with a prince being the cure-all for these characters. Since the late 2010s, Disney has tried to distance itself from this narrative. They made films like Frozen that directly question ideas like love at first sight and whether marrying a prince does, in fact, guarantee a happily ever after. 
But in the live-action remakes, Disney was presented with the opportunity to revise some of the messages they'd propagated in the past. And their solution to this problem was rather dismal. In the Beauty and the Beast remake, Belle is seen teaching a young girl how to read, which elicits a sneering comment from a townsman, "Teaching another girl how to read? Isn't one enough?" You see, Disney princesses are feminists now!
But the problem with this insertion is that this was never a conflict in the original movie in the first place. Belle wasn't considered weird because she could read; she was considered weird because she liked reading more than interacting with other people. So this insertion is clearly more performative than it is genuine introspection. In Aladdin, Jasmine gets her own song, which is great. But the narrative isn't really impacted by it in any meaningful way. After belting out why she won't be silenced, Jasmine is almost immediately captured and, well, silenced.
When I think of the 'downfall of Disney', I am well aware that Disney isn't going bankrupt by any means. It's virtually impossible at this point, given Disney's own brand recognition as well as owning other merchandisable franchises like Marvel, Pixar, and Star Wars. I mean, Disney even owns National Geographic at this point.
But to me, the downfall of Disney means Disney movies losing the very magic that made them special in the first place. The priority is no longer to tell the most exciting story they can, but to fall back on a pre-existing catalog without considering what made these movies special in the first place. I don't know about you, but unless Disney tells new stories soon, I don't know how much longer I'll be watching.