Indian cinema is loaded with controversial movies. Be it a controversy with an actor or the story of a film. Honest and open-minded films often get stuck in controversies. Here are the Best 10 Controversial Indian Movies.
Controversial Indian Movies
Aandhi (1975)
Aandhi (1975) starring Sanjeev Kumar and Suchitra Sen is a story about a man (J.K) and a woman (Aarti) who falls in love with each other. J.K is a hotel manager, and Aarti is a daughter of a politician. They met each other when Aarti was drunk. Soon both get married in a small ceremony, but after a few years, they decide to separate because of some differences. Years later Aarti and J.K meet again, but Aarti does not want to step forward because she is a well-established politician.
Aandhi was banned after 26 weeks of its release. The government banned the film because the character of Aarti highly resembled our then Prime Minister – Indira Gandhi. Exhibitors and distributors were using lines like – 'See your Prime Minister on screen' and 'See Indira Gandhi in Aandhi' to promote the film. Rumors abound that it was based on the life of Indira Gandhi. The character of Aarti (played by Suchitra Sen) wore similar 'sarees' and had a similar white streak of hair like Indira Gandhi. The ban of Aandhi was lifted after the state of The Emergency was over. The film re-released and was aired on National Television under BJP Government.
---
Kissa Kursi Ka (1977)
Kissa Kursi Ka (1977) is about a corrupt and evil politician Gangaram (played by Manohar Singh) who runs for President. Kissa Kursi Ka is a humorous attempt on the system and the selfishness of politicians. Gangaram tries to distract people by declaring war on the neighboring country so that he can import and export fictitious cats and dogs.
Kissa Kursi Ka spoofed Sanjay Gandhi's auto manufacturing plans. It was the reason of a major controversy. Sanjay Gandhi landed up in prison because all prints of the film were picked up from Central Board of Film Certification's office and were burned in Mauti's factory in Gurgaon. Sanjay Gandhi was even denied bail by Judge O.N Vohra.
---
Paanch (2003)
Paanch (2001) is a story about five members of a rock band who are involved in drugs, violence, and sex. Luke Morrison (played by Kay Kay Menon) is a crazy guy who is addicted to drugs. Five of them get involved in robbery and murder. The story follows with cops at their heels and what happens to the guys.
Directed by Anurag Kashyap, Paanch never got any theatrical or home video release. The film was banned for glorifying drugs, sex, and violence. However, the film was passed by Central Board of Film Certification later on but still went unreleased. A preview copy of Paanch was leaked online in 2010.
---
Bandit Queen (1994)
Bandit Queen (1994) is a film based on the life of Phoolan Devi. Seema Biswas who plays Phoolan Devi in the film is married to a guy named Puttilal (played by Aditya Shrivastava). Phoolan is a victim of child marriage and is exposed to sexual and exploitative abuses. Phoolan runs away from his husband and faces abuse from fellow villagers. Directed by Shekhar Kapur, Bandit Queen tells the story of a woman who becomes a bandit because of social circumstances.
Bandit Queen was temporarily banned by Delhi High Court because Phoolan Devi challenged its authenticity. The film is one of the most controversial movies because of nude scenes of lead actress Seem Biswas. Abusive and Rape scenes were the cause of controversies related to the film.
---
Kama Sutra: A Tale of Love (1996)
Kama Sutra: A Tale of Love (1996) is a story about two girls Maya (played by Indira Varma) and Tara (played by Sarita Choudhary). Tara is high born while Maya belongs to lower caste. Two of them grew up together. Maya is Tara's servant. Tara gets married to Prince Raj Singh (played by Naveen Andrews), but the prince has a lust for Maya. The story follows, and Tara and Maya start hating each other.
As the name suggests the film was banned due to sexual content. It shows full frontal nudity and characters making love. The version released in India had 2 minutes cut of nudity. The film is based on the book Utran by Wajida Tabassum.
---
Black Friday (2004)
Directed by Anurag Kashyap and based on the novel of the same name by S. Hussain Zaidi, Black Friday is a film about 1993 Bombay Bombings. The story starts showing Bombay riots in which around 900 people died. Mushtaq 'Tiger' Memon (played by Pavan Malhotra) is a Bombay based business whose office got destroyed in riots. The story follows, and Kashyap shows how the bomb blasts were planned and who was involved.
Honest story telling about the 1993 Bombay Bombings was the reason behind the ban on Black Friday. The original case was pending on the court, and only after the Supreme Court judgment, Black Friday was finally released in 2007.
---
Water (2005)
Water (2005) is a story of an eight-year-old girl who loses her husband. Set in 1938 when India was still under British occupation and widows were supposed to live their lives in poverty and worship of God. Chuiya (played by Sarala Kariyawasam) is deposited in an ashram with her head shaven. The story establishes, and more characters come into light. Water is about the situation of widows in 1930s.
Water faced opposition from Hindu community in Varanasi. The sets of the movie were destroyed by anti-social elements, and Uttar Pradesh government decided to stop the shooting of the film on Jan 30, 2000. The production then shifted to Sri Lanka, and the movie was released much later in March 2007.
---
Firaaq (2009)
Firaaq (2009) is a movie about 2002 Gujarat riots. The film follows the lives of several ordinary people whose lives are affected and (irrevocably) changed. It shows how some people remained silent and innocent people became victims of perpetrators.
Firaaq was not released in many theaters throughout the India because of the political pressure by the Government. Theater owners cited a revenue sharing dispute.
---
Vishwaroopam (2013)
Vishwaroopam (2013) [or Vishwaroop in Hindi] is a crime thriller directed by Kamal Hassan. Hassan plays Wiz – a RAW agent living in New York with a fake identity. Wiz is married to Nirupama (played by Pooja Kumar). Nirupama loves her boss and in starting she reveals that she married Wiz just to get a Green Card and complete her P.hD. She hires a private detective to keep an eye on his husband so that she can have something against him to prove in the court for a divorce. Things turn the other way when Wiz fights the guys who kidnapped him and Nirupama. The film shows how a RAW agent saves New York from a nuclear bomb blast.
Vishwaroopam was in news for several controversies. Some Muslim communities in Tamil Nadu opposed the release of Vishwaroopam. Despite getting a certificate from Central Board of Film Certification, the film was put on hold on orders of District Collectors in Tamil Nadu. Kamal Hassan was planning a Direct to Home release which was opposed by theater owners in India. The plans for DTH release were canceled. Originally set to be released on 25 Jan 2013, the Hindi version was released on 1 Feb 2013, and Tamil Nadu saw the release on 7 Feb 2013. Hassan was about to leave the country because all of his money was riding on Vishwaroopam.
---
Madras Café (2013)
Madras Café (2013) is a political spy thriller film directed by Shoojit Sircar. Major Vikram Singh (played by John Abraham) is an Indian Army Officer appointed by Research and Analysis Wing in Jaffna. The story is about the assassination of India's then Prime Minister Rajiv Gandhi.
Madras Café faced a lot of issues while releasing. Political parties in Tamil Nadu were demanding a ban on the film. Some group of people said that the film was anti-Tamil and Prabhakaran is portrayed as villainous. Madras Café was finally released on 23 Aug 2013 after a special screening was setup for pro-Tamil outfits.
---
MSG 2 – The Messenger (2015)
MSG 2 – The Messenger is a film directed by Gurmeet Ram Rahim Singh. He plays the hero in the film and fights crime.
The film was banned Chhattisgarh, Jharkhand, Madhya Pradesh and Punjab because it defamed many communities.
---
Udta Punjab (2016)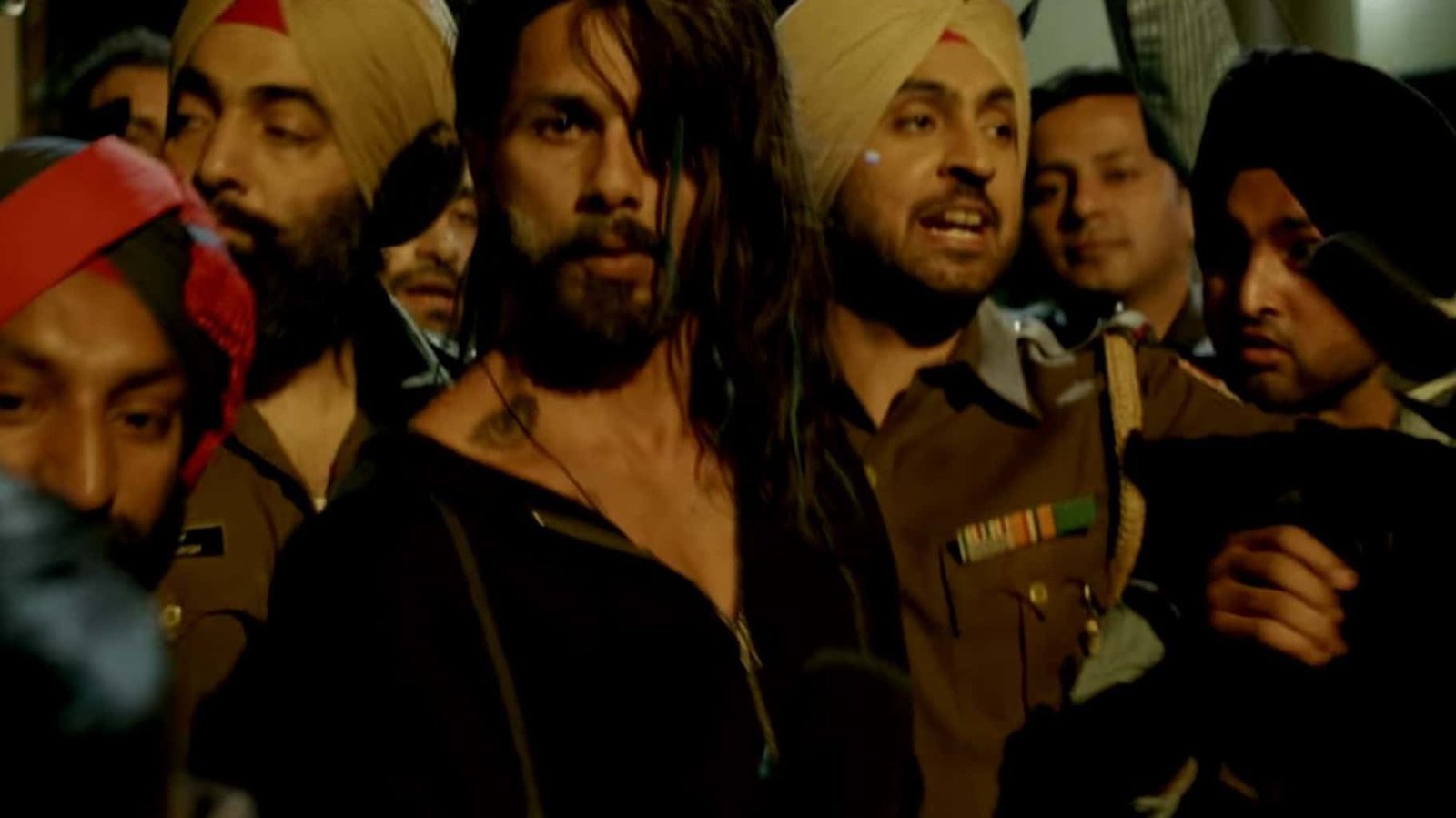 Directed by Abhishek Chaubey, Udta Punjab is a movie about drug abuse in Punjab. The film shows how the drug racket in Punjab is controlled by some politicians. It's a story about four characters that are connected to each other in one way or the other because of drugs.
Makers of Udta Punjab were given a list of 89 cuts to be made in the film. But the producers of the film took it to the High Court, and the film was released with just one cut. Central Board of Film Certification suggested 89 cuts saying that the film is defaming Punjab.