I was watching 'Under The Dome', a Stephen king inspiration from a novel by the same name, which has an interesting and catchy theme where a town gets affixed or rather trapped under a dome over the sky, which cuts them off from the mainland or the earth outside the dome.
Inspiration For TV Shows
The TV show made me read the novel and my excitement didn't last as long as the TV show made me jump and cringe with anticipation. Stephen king holds the inspiration to two dozen TV shows and bunch of movies. He writes themes which make one wonder and hold grip, exactly what TV shows require. Big Driver is going to be launched soon based on his 2010 novella. Carrie, Haven, etc, popular TV shows carried the watermark of SF with their uber cool thrilling episodes. Novelists have long lusted after movie adaptations. "At some point in the last year," says Michael London, the indie-approved producer whose Groundswell Films brought "Goon Squad" to HBO, "everyone in the business had an epiphany that the DNA of cable television has much more in common with novels than movies do."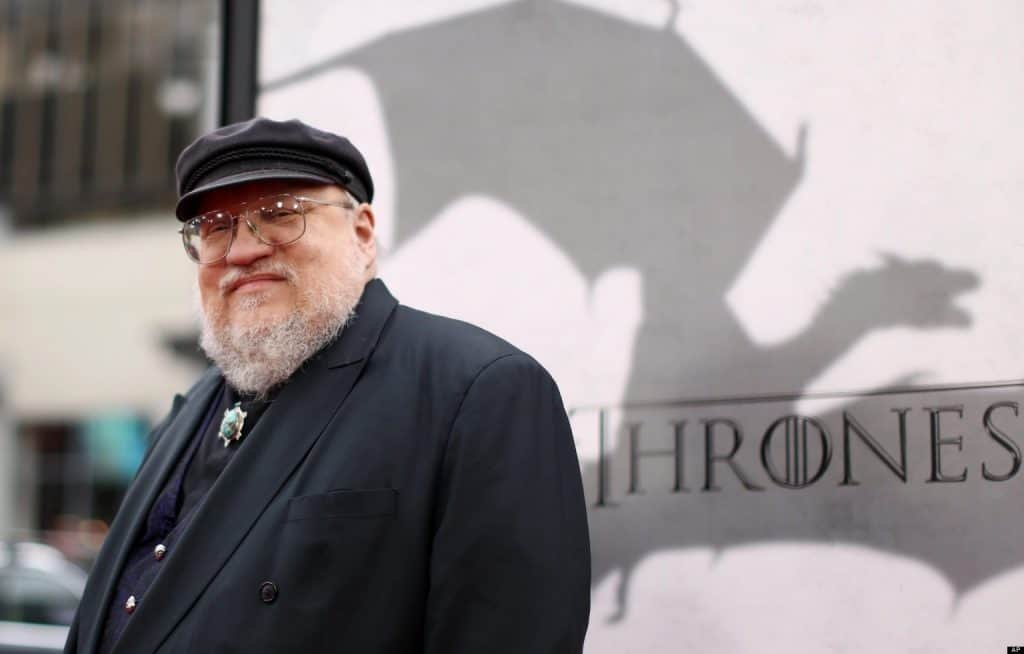 IMAGE CREDIT: MATT SAYLES /INVISION/AP
Novels have limited words and a beginning and an end meant to be read and not seen or heard or visualized into characters who have been picked up to give faces to the animate names and false life forms. A novel is a lot shorter and less detailed than a TV show which is inspired and made from it. TV shows tend to deviate from the main storyline, sometimes change the characters, alter moods and add or subtract in things to and fro. A novel cannot be visualized as it is unless it was written with an agenda to be made into a TV show, which would make the novel a script or a screenplay.
Fictional Characters and Events
A novel is a long narrative, normally in prose, which describes fictional characters and events, usually in the form of a sequential story. A TV show is a set of episodes produced by a television series. What both have in common is that they flow in a sequence. They have a purpose for everything they show or tell. Kathleen Joan Toelle "Kathy" Reichs's novel went on to become the famous TV series – Bones. It was more vouched and known than the books themselves. She herself was an inspiration. George RR Martin gave us GoT. May lord bless his soul? While Martin was inspired by history, Game of Thrones has been inspired by his inspiration. Dexter in itself started out as a novel written by author Jeff Lindsay called Darkly Dreaming Dexter. There were major plot differences between the two, specifically character's lives, roles and even entire story lines but the TV show was more enthralling. The changes were well brought.
Thomas Harris's Hannibal Lecter has been one of the most sought after serial killer to be depicted anywhere successfully according to me. Hannibal is one of the smartest of TV shows and the book was as good as the viewing. Dreadful Penny is an inspiration of all the horror classics ranging from Frankenstein to Dracula. The King in Yellow relates to True Detective. Angel of Vengeance: The Novel That Inspired the TV Show 'Moonlight. Not to mention – The vampire diaries from the vampire series. All of these have either whitewashed the selling of the novels or increased the royalty which the authors of this creation get. Influences and inspirations everywhere. The producers of TV shows often turn to novels and popular books of great pace to suit their taste because these books give life and an already existing mother of god ideas to the idea starved audience.
Sherlock as a TV series gave a new enigma to the enigmatic popular detective and made his right hand Watson even more popular which was better than Elementary, an American crime drama series that presents a contemporary update of Sir Arthur Conan Doyle's character Sherlock Holmes. "From Hell", the new kid on the block is another TV show which features 1888's most infamous serial killings. Bleak House was a fifteen-part BBC television drama serial adaptation of Charles Dickens' novel Bleak House. It ranged a good amount of curiosity for its extraordinary generational storyline and it lived upto the expectations though faltered a lot. Blood Brother by Elliott Arnold inspired broken arrow. Knew that? Like Byomeshbakshi and Malgudi days – some TV shows lived up for future generations to come and I can praise them for eternity with each detail and cranny crook. In the 1930s, William Faulkner, Raymond Chandler, Nathanael West and F. Scott Fitzgerald all headed to Hollywood. In a letter to his wife, Zelda, Fitzgerald admitted that getting full creative control of a movie remained his "real goal in coming here." He never achieved it, battling alcohol, despair and some very powerful producers. But Fitzgerald did use his time in the movie business to plot out "The Last Tycoon," his half-finished send-up of Hollywood.
The Dresden Files is a Canadian/American television series based on the books by Jim Butcher died after a season as it was hailed to portray poorly the genre of the book but nevertheless it was entertaining. What I cannot forget was Gossip Girl – it turned a childish novel series into something so amazingly unique and pretty little liars just set the trend for how a novel can trigger events in the visual world which just makes the novel-show pairing one of the best things to happen to entertainment. Michael Dobbs wrote a lesser known novel which turned out to be a fast paced political heart racer- giving other series a race for their wins and buns – House of Cards. Intruders is a US-British drama television series based on Michael Marshall Smith's novel The Intruders (2007) which is currently raising expectation – watch this out to see how well it can pan out words into actions.