No major spoilers, just that- If you haven't watched Breaking Bad yet, you wont get few adulation mentioned and If you have- It is going to be a refreshing read nonetheless.
A batch mate of mine had recommended me Breaking Bad TV Series in 2010. Still, when the world was unknown to the TV prodigy and mine was an unusual encounter. Of the best kinds. For me, discovering BB (hereinafter I shall refer to Breaking Bad as BB) was a leap of faith as nobody knew about the TV show then. I got the first season, somehow reluctantly it sat in my HDD for some 4 months, before I actually started watching it. All because I needed a change of scene(ry) and because Friends, The Big Bang Theory, Mad Men and some old classics were being watched too many a times on repeat mode.
[imdb id="tt0903747″]
Breaking Bad Review (TV Series 2008–2013)
A chemistry teacher decides to start a Meth lab for a reason. Interesting isn't it? This show explored this sentence to the fullest. What happened to my faith in the last 3 years after 2010 left me also speechless. After BB got over (I cried in the last episode. Funnily, I couldn't believe that BB had ended) I started with a whole new unexplored strings of shows like Shameless, Sons of Anarchy, The Shield, Blacklist, Hannibal- even though you might have started hearing about these shows recently, I came to know of them when they were babying and all thanks to the courage BB gave me.
BB is hankered around the most un-handsome face of TV series ever and the villains are this time – All eccentric characters and then there is DEA Hank, the bald, sad and witty character. Then there is the Albuquerque setting with hookers and junkies thrown in. The fact that BB made us like the bad guy who gets bad ass with each episode and the good we started hating after BB, all thanks to Gilligan ,is amazing. BB is a transformation. Of the idiot box. Of the new era. Of the audience and of quality. The soundtracks meth me crazy! Seriously, the best collection ever. Tuncan, Baby Blue and so many others – EPIC.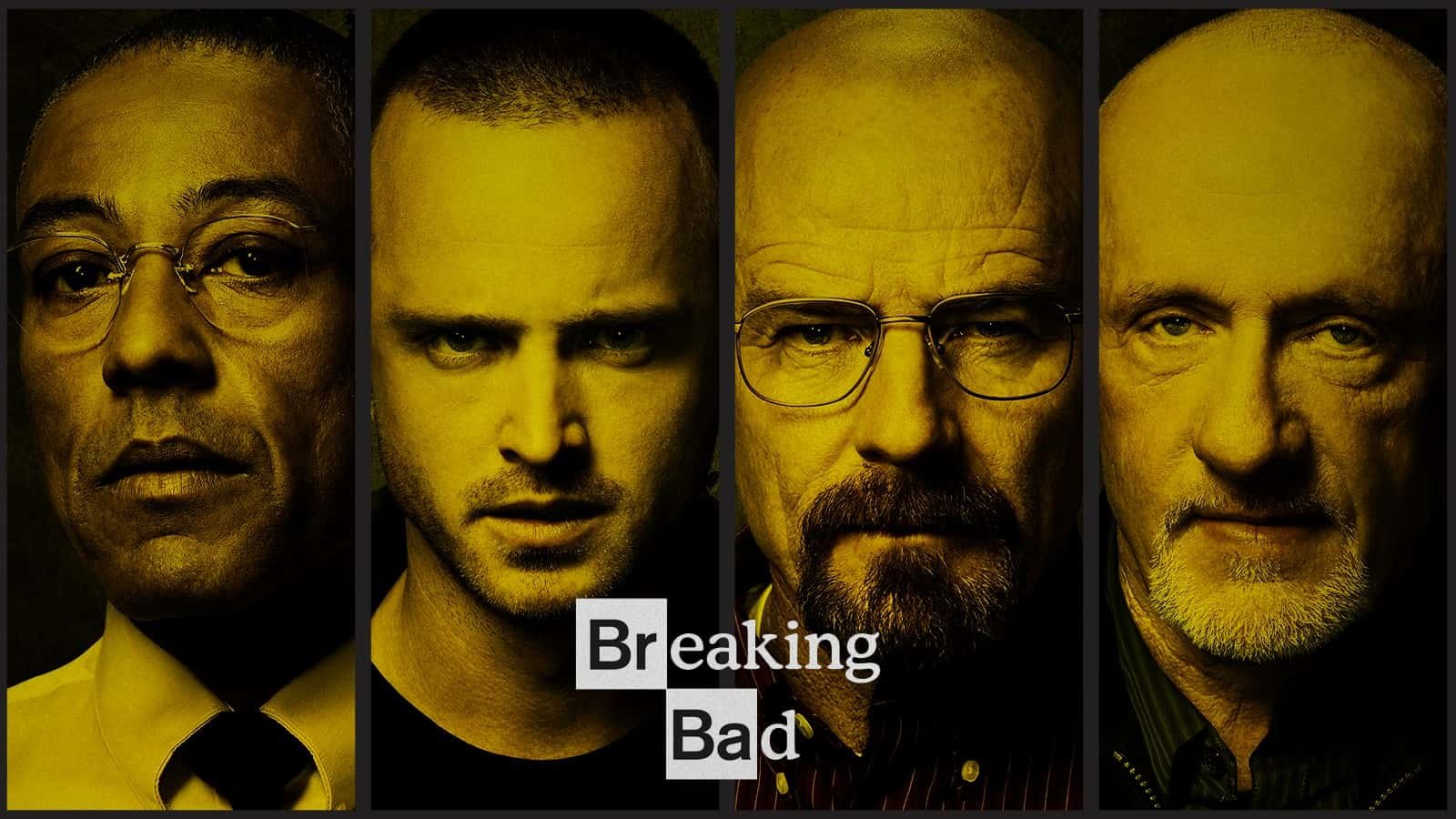 Vince is the guy who made the super awesome season 1 more awesome in season 2 and by the time season 4 ended, everybody was sure that nothing could top season 4. How wrong were they! Season 5 and the finale were maybe the best season/finale ever in the history of TV series. The genre which BB presented was a genre in itself. With humor, dark comedy, suspense and Drama- It set out a formula for success.
One shouldn't forget that Vince Gilligan is the guy who bought X-Files to the generation. Walter White (Bryan Cranston) and Jesse Pinkman (Aaron Paul) were the best male-pair leads ever. Again, no argument whatsoever there. Cranston convincingly sheds his comedic image of the nice dependable father from Malcolm in the Middle and turns into a feared druglord kind character. According to Nielsen data provided by AMC on Monday, the 75-minute finale episode entitled, Felina, delivered a series record in viewership as fans saw chemistry teacher turned drug kingpin Walt tie up the loose ends of his crumbling drug empire and die just as the police finally catch up with him. With 6.7 million viewers, up 300 percent from last year's Breaking Bad season finale.
When a TV show starts garnering bucks in unimaginable amounts, the producer, the writer and the studio start stretching the story every time, every series and that is why Dexter failed, that is why Heroes died the untimely death and Buffy the vampire got reinvented ,every time, with a disappointing twist in the end but this time, according to Charlie Collier, AMC president, in a statement, "It all starts with Vince Gilligan who really only ever asked for one thing — the opportunity to end the show on his own terms. That is exactly what Vince did last night and, as always, brilliantly so".
Season 1 (7 Episodes)
1. Pilot
2. Cat's in the Bag…
3. …And the Bag's in the River
4. Cancer Man
5. Gray Matter
6. Crazy Handful of Nothin'
7. A No-Rough-Stuff-Type Deal
Bryan Cranston as Walter White – a chemistry teacher diagnosed with Stage IIIA lung cancer is introduced as a nervous, smaller-than=life character who cannot be idolized. Financial downfalls lead him to team up with a junkie old student, Aaron Paul as Jesse Pinkman, who is the ideal junkie. By the end of episode 2, the duo are producing blue crystals.Anna Gunn as Skyler White becomes the perfect sidekick for a bald and genius to-be drug lord. Dean Norris as Hank Schrader as his father in law in DEA, provides the perfect setup for the tv show to run the story on. RJ Mitte as Walter White, Jr, as the disabled son provides pity and guilt as a motive to break bad. The season follows into how the two sell their dough and how Walter connotes a web of lies to juggle both his lives.
---
Season 2 (13 Episodes)
1. Seven Thirty-Seven
2. Grilled
3. Bit by a Dead Bee
4. Down
5. Breakage
6. Peekaboo
7. Negro Y Azul
8. Better Call Saul
9. 4 Days Out
10. Over
11. Mandala
12. Phoenix
13. ABQ
Walter white is given an ambitious sketch with the first two episodes. Bob Odenkirk as Saul Goodman, as the most crooked and favorite lawyer in any tv series ever is introduced with full glare. Saul helps the duo but after a string operation, bad publicity, they get connected with the first villain on the show – Gus who promises to pay $1.2 million for the 38 pounds of meth they produced. The season ends with a feud between the Whites.
---
Season 3 (13 Episodes)
1. No Más
2. Caballo sin Nombre
3. I.F.T.
4. Green Light
5. Más
6. Sunset
7. One Minute
8. I See You
9. Kafkaesque
10. Fly
11. Abiquiu
12. Half Measures
13. Full Measure
This season explores lots of emotional stress between the duo, who are now well known for their exploits with Walter as Heisenberg of the drug world and romantic links between Jesse and a druggie girl plus many more personal invasions make this season a turnabout. Characters are exploited to the most.
---
Season 4 (13 Episodes)
1. Box Cutter
2. Thirty-Eight Snub
3. Open House
4. Bullet Points
5. Shotgun
6. Cornered
7. Problem Dog
8. Hermanos
9. Bug
10. Salud
11. Crawl Space
12. End Times
13. Face Off
Somehow, this season just made the previous seasons seem trifles. Gus as the enemy is explored in this season and the circumstances leading to his death is dramatically well done. With the DEA on its heel, the show becomes tastier than ever. Its like anytime, anything can happen.
---
Season 5 (16 Episodes)
1. Live Free or Die
2. Madrigal
3. Hazard Pay
4. Fifty-One
5. Dead Freight
6. Buyout
7. Say My Name
8. Gliding Over All
9. Blood Money
10. Buried
11. Confessions
12. Rabid Dog
13. To'hajiilee
14. Ozymandias
15. Granite State
16. Felina
The finale season is slow and more thoughtful than ever. With each episode so well crafted that all the supporting characters get good screen timing. Walter partners with Jesse and Mike to create a new meth production and distribution operation. Walter's secret is opened up in mid season and the rest which follows till his death in the end is something which cannot be written down. It needs eyes.
I have never watched a show online, but the whole of season 5 went on and on every morning after the latest episode got aired. I cant talk about how many times Cranston has won the Emmy or how many times its been debated to get this TV show an exceptional Oscar entry. This post was written to give you a review of how good is this TV show as I don't possess the authority to criticize something so flawless. and here are the 10 points which would sum up the series:
1. Nobody could fault Walt when he strangled Krazy-8 with a bicycle lock, only two hours into the series. The start of the 'kickass' killings and the guilt.
2. AMC decided on keeping Jesse alive for the second season and making his character more centered and 'main'.
3. The legendary killing of Gus.
4. Saul – The most crookedly funny lawyer television has seen.
5. It captured the TV zeitgeist unlike any other show has ever been capable of. over five seasons and 62 episodes, there wasn't one dud episode.
6. Part of the reason The Sopranos and The Wire are considered the best television shows ever made is that they are as good now, and as well thought of, as they were when they were first released. And BB is one of them.
7. The ricin account. It was perfect.
8. All the villains which got eliminated by White were seeded against the plot in most perfect ways. Ever could.
9. The show bought chagrin back to life. The fast forwards of activities with another unforgettable soundtrack mesmerized one in trance.
10. The end.
With names of episods as cool as 'negro Y Azul', A.B.Q', 'Madrigal', 'Ozymandias', Did you ever think what does these even mean and how are they connected to the show/episode/ or ANYFUCKINGHTHING? Well, Think harder for This is Vince Gilligan.
MOVIESDROP RATING: 4.5/5