What happens when they make a gruesome horror movie with black metal scenes, inspired by real events? The outcome is named "Lords of Chaos" and has had its premiere this year. Initially, the filming should have begun in 2015, but it was postponed until 2016. Based on the controversy behind the Swedish black metal scene, this new movie has a lot to show.
A former metal band drummer sounds like a legit person to direct a movie like this. Back in the 1980s, Jonas Åkerlund was the drummer of the Swedish metal band Bathory. As he had witnessed it all back then, he had all it takes to have the director's role. Erik Gordon is the film producer of "Lords of Chaos", based on the original book by Michael Moynihan and Didrik Søderlind.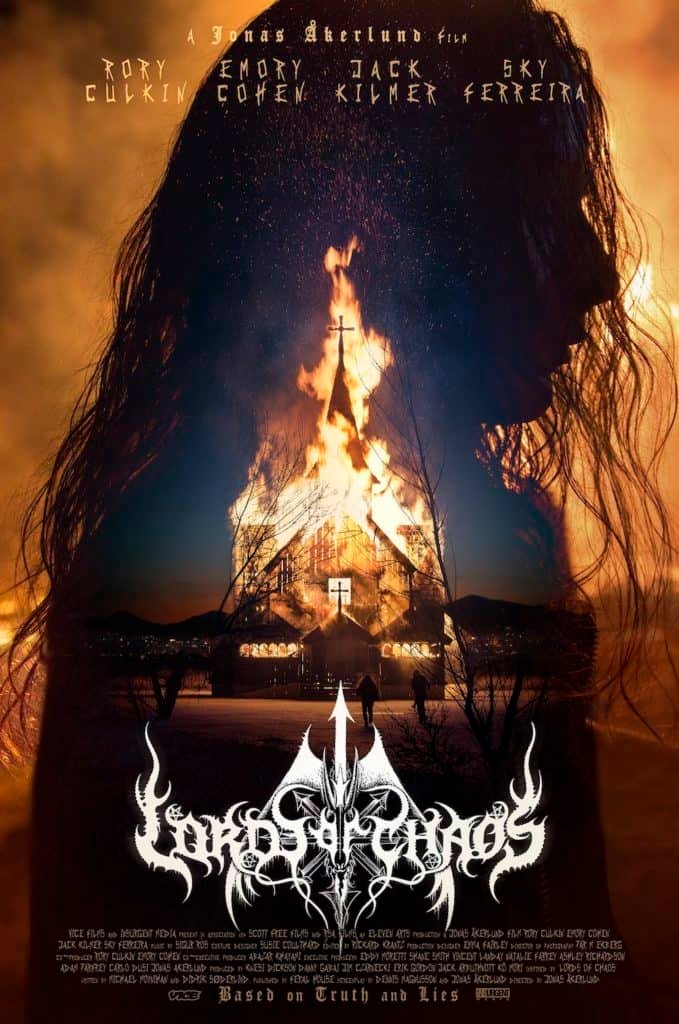 Claiming that this movie "is based on truth and lies", he manages to bring the controversial things behind the metal music scene to the surface. The black metal horror story has had its premiere at the 2018 Sundance Film Festival in January. The unbelievable mix of horror and humor will catch the attention of every horror movie lover. A group of unsuspecting boys gets stuck into something that is not familiar for them at that time. Or we can say that a bunch of teens decide that they want to join the metal world in Oslo. Soon they lose their mind and their appearance results in a violent outcome, and the end will leave you speechless.
The scenes switch between gruesome horror and humor, starring Rory Culkin, Emory Cohen, and Sky Ferreira. It all starts when the guitarist called Euronymous decides to form a black metal band. This slender boy with specific blue eyes decides that it is time to fulfill his ambitions. The drives to create real black metal music were unstoppable, so the line between show and reality began to blur. The scenes were taken in Oslo with some performances held in Budapest, Hungary. After the suicide of one member of the band, nothing remains the same. In the internal fights, members burn down churches as a part of their anti-Christian beliefs. And that is not the only part of the chaos, as the murder of a gay man will follow. Disturbing events are seen as the main marketing tool, and the outcome is likely to follow.
The movie that has both funny and disturbing moments has won the prize for best film on Molins de Rei Horror Film Festival 2018. Also, it was nominated as the best film on Catalonian International Film Festival 2018.