Our MoviesDrop Android App is ready! If you are a movie freak, then you must know that there is no scarcity for awesome Movies, TV Series or Documentaries. Thanks to YouTube, Netflix, Prime Video, etc. we can easily access 1000s+ excellent films. Every year we come across wonderful movies under various genres. You might watch them in a theater or watch them online; even you'll download it for viewing offline later.
Maybe you are having a conversation with your friend, during that he/she suggests a movie name, and you know very well that you'll forget the movie name sooner or later. You can write it down somewhere, or you can use your smartphone to type and save. But that's just odd, right?
How exactly can you remember all the movies you want to watch?
You can use a 'to-do' list app for this, but that'll look just plain. So we decided to launch an app which can be used exclusively for this purpose. To make this process straightforward and minimal. You want to remember a Movie / TV Series / Documentary? Simple! Open the app, search for the name, and add it to the watchlist. That's all.
Download "MoviesDrop" Android App (Google Play Store)
You can also check-in the movie and remember the list of movies you watched. You can keep a record of where you watched it and when you watched it. This app is developed by my friend Vincent Raja (Jinux Labs) for Slashsquare (MoviesDrop). We are brainstorming to make this app as helpful as possible for all the movie lovers.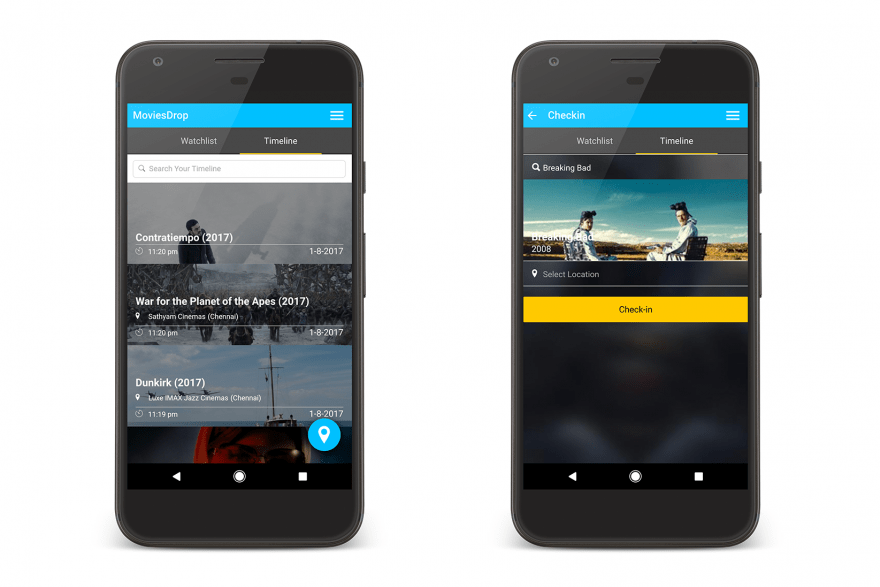 As of now, it's available for Android users alone. We'll build this app further and launch it soon for iOS as well. You can download the app on Google Play Store, and if you like the app, kindly rate/review there, plus share your feedback with us here. If you can share the list of features you love to see in this app, we'll do the needful very soon.