I didn't really think about reading any Chetan Bhagat Novels until I watched "3 Idiots" movie. That's where it all started, now I even pre-ordered his recent book "Half Girlfriend", who knows it might even turn out to be a movie, that too successful like "3 Idiots" or "Kai Po Che!".
I was actually confused with the book names and movie names, so I thought of making a list and let everyone know about the movies inspired by Chetan Bhagat books.
Movies Based On Chetan Bhagat Novels
1. Hello (2008)
Storyline: Hello… is a tale about the events that happen one night at a call center. Told through the views of the protagonist, Shyam, it is a story of almost lost love, thwarted ambitions, absence, etc.
Original Book: One Night @ The Call Center
---
2. 3 Idiots (2009)
Storyline: Two friends are searching for their long lost companion. They revisit their college days and recall the memories of their friend who inspired them to think differently, even as the rest of the world called them "idiots".
Original Book: Five Point Someone
---
3. Kai po che! (2013)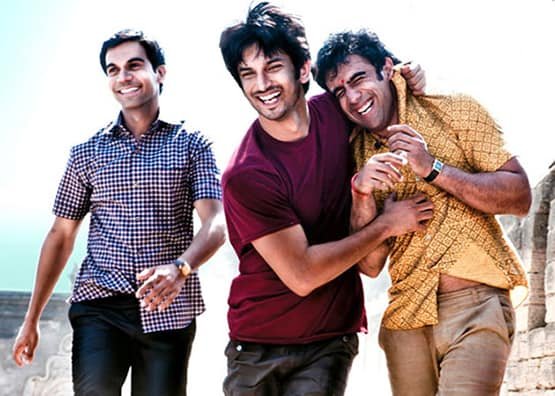 Storyline: Three friends growing up in India at the turn of the millennium set out to open a training academy to produce the country's next cricket stars.
Original Book: The 3 mistakes of my life
---
4. 2 States (2014)
Storyline: A story about a romantic journey of a culturally opposite couple – Krish Malhotra and Ananya Swaminathan. They meet at the IIM-Ahmedabad College and during the program they fall in love.
Original Book: 2 States
---
4 movies totally! Do let us know your favorite movies in the comments below.