6. Aquaman
I think the fish jokes took a rest for good once and for all post the release of the Batman v Superman: Dawn of Justice and the Justice League movies. Although the character's interpretation in BvS was a mere cameo, it did create quite a lot of curiosity as well as gave us a big hint on what more we could go on to expect in JL.
Despite Arthur Curry going on to be misrepresented in the Justice League film adaptation last year, we know for sure he will remain an absolute badass in terms of raw power, strength and character depth in the comic book lore. Now, for the character to finally get his due on the big screen in an accurate representation, I have full faith in what James Wan, DC Entertainment, and Warner Bros are cooking up next for the origin film coming out later this year (12.21.2018).
Anyway, coming back to the character and where he would stand in a fight with the Man of Steel, I would say Aquaman has perhaps the biggest arsenal at his disposal to rupture every single bone of Superman.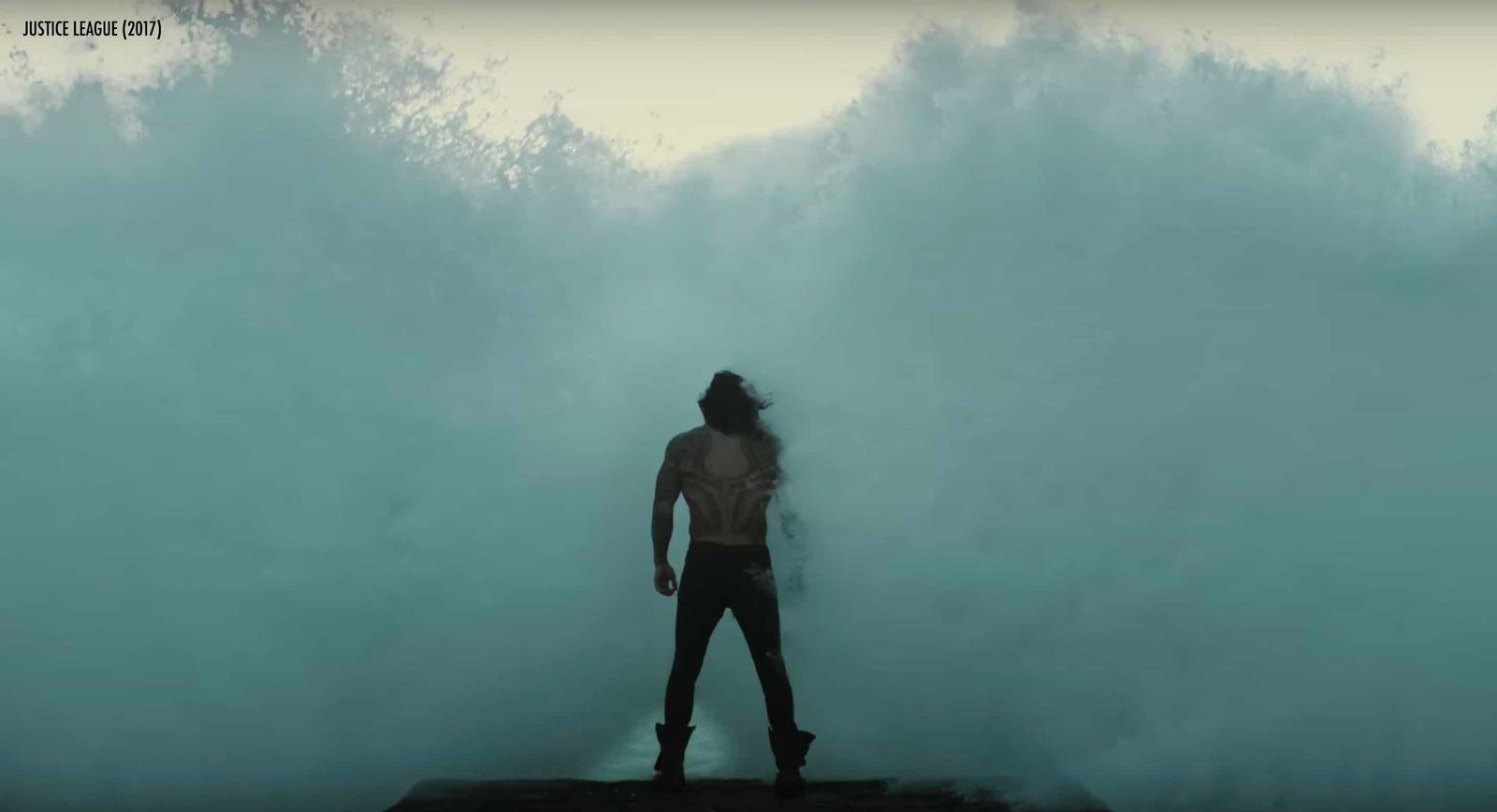 Apart from the fact that he is a being who can live both in water and on land, Arthur Curry possesses strength on superhuman levels powered with tremendous speed to navigate himself underwater and also the ability to withstand any kind of colossal pressure and damage. His Aquatic Atlantean physiology not only provides him with enhanced senses but also use telepathy and various forms of mind control to communicate with every form of aquatic life on the planet.
If one were to go with just plain facts, Earth's water composition percentage is 71%, and that is perhaps the most powerful weaponry any superhero could ever possess.
Furthermore, the Atlantean-Human also wields the Trident of Poseidon – that alone can do plenty of damage and is skull-crushing to put it short.
If one were to want to know more about Aquaman, the 1990's run and the New 52 arc written by Geoff Johns would be a good way to start to learn and truly understand how majestic he really is.
7. Spectre
Created by Jerry Seigel, one of the creators of Superman, Spectre is not only one of the most underused characters in the DC Comics lore, but also a powerful being who could literally cripple Kal-El with ease.
It is well-known how Superman is not quite the best in terms of going up against magic and Spectre being one who can manipulate space and time, it would only be a matter of time before Kal-El gets schooled.
"And so I died… encased in cement and thrown into the river. So I was born, for that which ended my mortal existence began my true life, my afterlife, as the Spectre."
What works best for Spectre is not only the fact that he is immortal, but he is an omnipresent being meaning he will be present everywhere.
Another big power in Spectre's inventory is his ability to warp reality where he has the ability to alter or manipulate the reality around him as well as the world. Simply put, everything is possible for Spectre to achieve as anything can be done by him.
His capability to control matter at limitless levels powered by cosmic-level energy and power, Spectre is a hero/anti-hero, who can seriously mess up any super-being that comes his way.
8. Silver Surfer
One of the most powerful and revered comic book characters of all time, yet Silver Surfer isn't one who is used by many writers for the most part unless it is a seismic cosmic event.
The layman will for most know Norin Radd aka. Silver Surfer for his appearance in the 2007 Fantastic Four sequel, 4: Rise of the Silver Surfer, which pretty much revolved around his arrival on Earth and an in-captive Doctor Doom (antagonist from the original 2005 film, Fantastic Four). Although the movie isn't one of the best works, it did satisfy the taste buds of moviegoers to a certain extent back then.
Now, coming to the roots of the character and how he can usurp Superman, Silver Surfer is bestowed with the Power Cosmic (limitless godly cosmic energy and power mostly wielded by the god-like cosmic entity Galactus).
Although Galactus is best associated with the Power Cosmic, Silver Surfer possesses a certain measure of it which grants him strength on superhuman levels, a tough to catch up with speed coupled with flight ability and durability.
To better understand the Power Cosmic, who better than the hero himself to give you an insight:
"To wield the Power Cosmic is to be in touch with every other living thing at once. It is to recognize that we aren't alone in the Universe… we alone are the Universe. We are the cosmos coming to know itself, to love itself… and when you witness that for even the briefest of moments, you will see… there is nothing more beautiful." – Silver Surfer
That pretty much ought to shed light on the kind of insane power the Silver Surfer has at his disposal and why he could effectively give Superman plenty of trouble if the two went head-to-head.
Along with the Power Cosmic, the Silver Surfer is also enabled with Cosmic Senses where he eventually has the power to be aware of anything on a universal scale. This only puts him on top of literally any impending danger coming his way so as to navigate himself ahead of the mishap that could occur around him.
Then, there's his ability to manipulate matter and energy in any substance. This way, he has total control of any substance and can then convert any energy and matter since they are present all over the universe. This is no easy feat and takes a lot of dexterity to master, which the Silver Surfer harnesses quite effectively.
He's also incapable of suffering any big wounds or getting injured for the most part. To put it in a short and simple manner, he is invulnerable against attacks.
There's then energy projection where he can throw and emit energy beams at his oncoming enemies as well as absorb energy and harness it to use it accordingly.
Silver Surfer isn't regulated to being called a cosmic being since he's been shown to have mastered illusion casting in few stories he's featured in and it is an ability where one gets to create illusions for deception primarily with the use of magic.
9. Franklin Richards
The son of the Fantastic Four's Reed Richards (Mister Fantastic) and Sue Storm (Invisible Woman) is not one to mess with considering he happens to be one of the most powerful characters in the Marvel universe.
Although Franklin Richards is depicted as a kid, he is a mutant surpassing the Omega-Level, who possesses enormous psychic and paranormal abilities ranging from telekinesis allowing him to move, manipulate and control a number of people and physical properties using his mind without touching them physically at any point and over long distances.
Then, there's telepathy, which not only makes it possible for him with this ability to read and control the minds as well as the thoughts of other humans, animals as well as sentient beings, but with this power, he can transfer information across minds without any communication physically.
As for astral projection, Franklin Richards can maneuver his spirit to an out-of-body experience when awake, in a state of dream or deep meditation. This concept sees the projection of him as a whole new being except in a spiritual form and is mostly a form of telepathy or magic allowing to travel to different non-physical states of existence.
Apart from being immortal and an ability to teleport at any given time, he also has an extra-sensory perception and can comprehend a situation before it has happened.
10. Shazam (Captain Marvel)
Now, for those uninitiated, Shazam IS the original Captain Marvel and should not be confused with Marvel's Carol Danvers aka. Captain Marvel. To further clear up the confusion, before Shazam (Captain Marvel) was inducted into DC, he was a character on whom comics were being published by Fawcett Comics from the late 30s to the early 50s.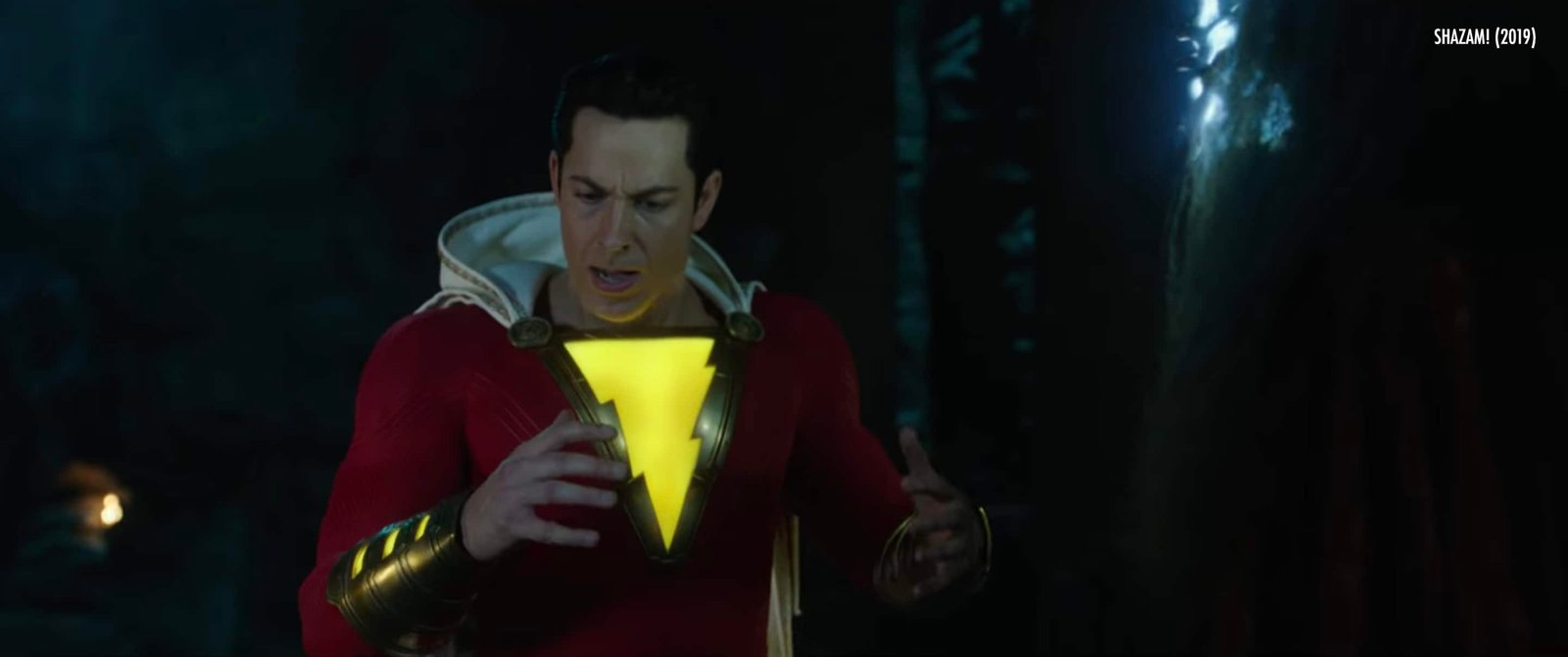 After few legal disputes between Fawcett Comics and Detective Comics then known as National Comics Publications and later as DC, the Captain Marvel character went on to be acquired by DC eventually and did not see the light of the day in publishing till the early 70s under the new name rechristened as Shazam!
S – for the Wisdom of Solomon
H – for the Strength of Hercules
A – for the Stamina of Atlas
Z – for the Power of Zeus
A – for the Courage of Achilles
M – for the Speed of Mercury
The abbreviated form of SHAZAM alone ought to shed some insight on the super being he is and as to why he will be a formidable force in taking down Superman.
As an orphaned boy, Billy Batson, comes across an ancient wizard named Shazam and is given the gift to harness superpowers and transform into a super being by speaking the name of the wizard.
And, the rest is as quick as lightning with Billy getting struck by a magic lightning bolt and transforming into the adult superhero, Captain Marvel/Shazam.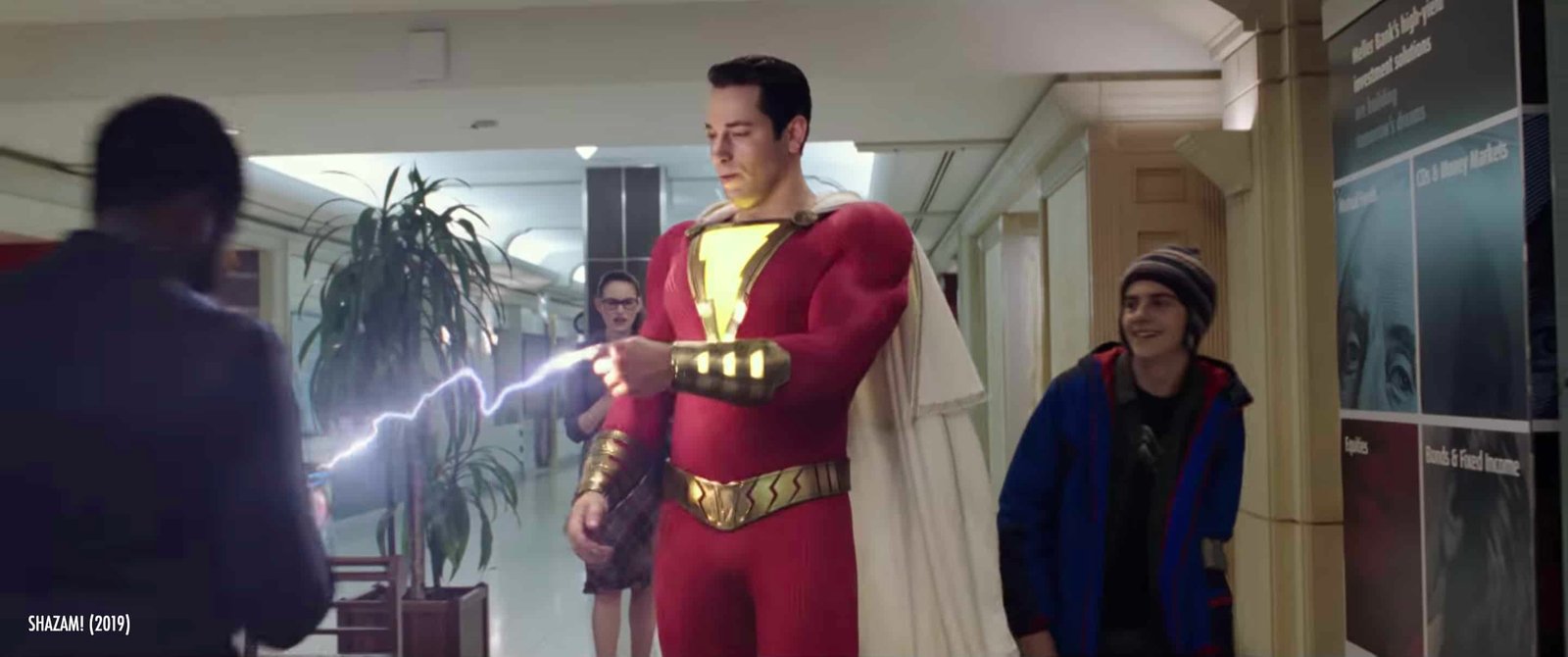 When you have the powers of six gods with you, there's hardly anything that can be done, but rather being put down. As for Superman, it can be a bit daunting consider Shazam's most notable encounter in the Elseworlds comic, Kingdom Come (if you haven't read, don't miss out on it), saw them both going full out on each other. Ultimately, Superman emerges victorious when Billy Batson finally comes to his senses after snapping out of mind-control to sacrifice his life to save the world.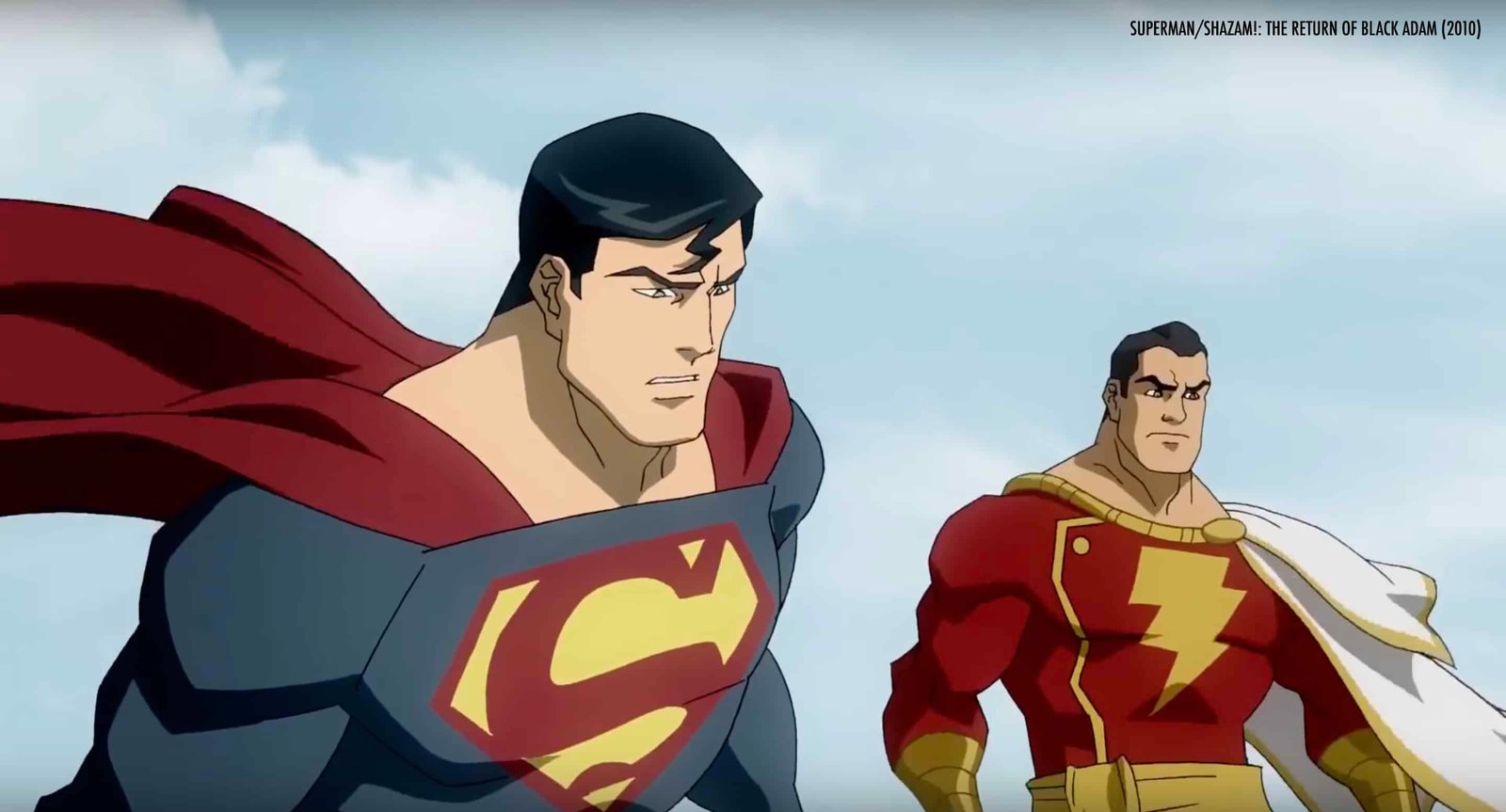 Luckily, we won't be seeing such a fate again anytime soon especially with the character all set to make his live-action appearance in films in April 2019 in Shazam! And, also a highly likely sequel, which could include Dwayne "The Rock" Johnson as Shazam's arch-nemesis, Black Adam.
Now, as I have stated in my previous write-up and have further tried to establish with the sea of characters who can take on Superman, you need to understand one thing – Superman is pretty much a tentpole around whom all superhero characters will indefinitely be brought into comparison and this feature will continue in a Part 3 article sometime soon.
Superman IS and will remain a global icon. Not many know that Superman is the world's most iconic pop culture hero. That said, he isn't unbeatable. Yes, Superman can be beaten. He will come back at you strong, but he can be taken down. It all depends on how his opponent fares using his powers, intellect and skills – factors Superman has mastered over his years of super heroics.