Karnan, starring Dhanush, is the second film of director Mari Selvaraj. After hitting a home run in his debut film Pariyerum Perumal, the director aimed to follow up with another movie that creates discussion. Critics and audience could not stop raving about the ideology his earlier movie propagated and how he was different from his cinema mentors – directors Ram and Pa. Ranjith. Expectations were sky-high, but at the same time, there were several challenges for the director to overcome – starting from release amidst an ongoing pandemic to protests by political outfits calling for a ban on the film. The movie was released on time, shattered collection records, and then went on to get released on Amazon Prime. Most of us have seen the movie, read many reviews, and seen decoding videos. Yet here we are again, taking a peek into the film and its message.
Karnan (2021) Review: A Riveting Tale of People's Resistance
Karnan is a semi-fictional (inspired by few true events) tale of people's resistance towards systemic oppression. Set in the late 1990s (changed from 1997 in initial screenings due to political coercion), the movie showcases the caste atrocities experienced by a Dalit community at a modest village named Podiyankulam. A society's growth depends on the availability and accessibility of resources, education, and security. And Podiyankulam being a secluded settlement founded by an oppressed Dalit community, basic amenities like transport and infrastructure are unavailable. To be precise, denied!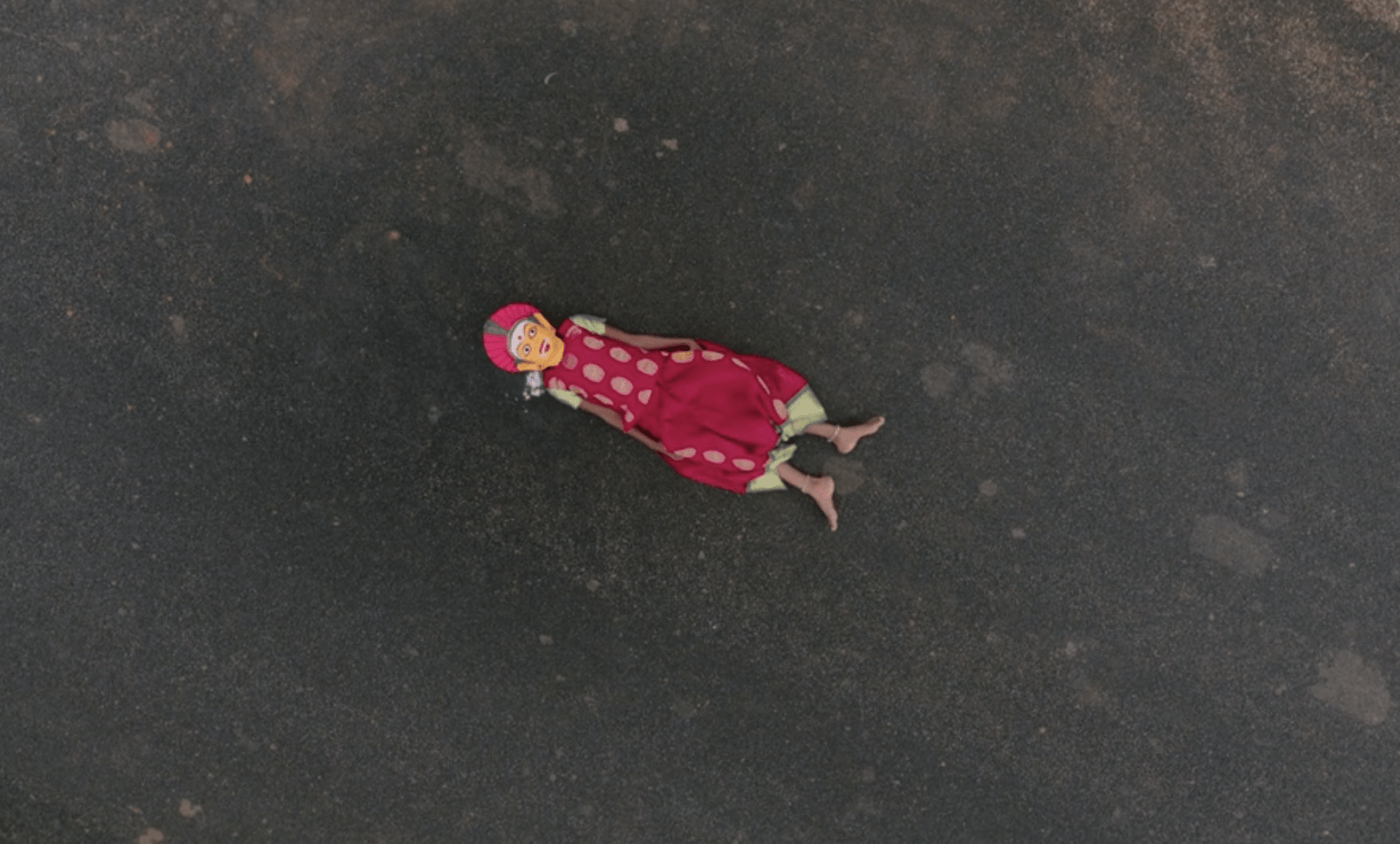 The director Mari Selvaraj has glued us to the seats and took us into his cinematic universe right in the movie's first sequence. The film starts with the death of a child on a busy road with no one around to the rescue. The child is none other than Karnan's younger sister, who travels throughout the movie as a metaphorical goddess – Kattupechi. I could not help but remember Karuppi from the director's first film. His screenplay genius encaptivates the audience and even cracks a tough nut to empathize with his cause. In an interview, Mari Selvaraj says, "pain and death to an innocent soul will break even a heartless person". Well, he proved it right in his second attempt as well.
Followed by this gripping scene is the song Kanda Vara Sollunga, where a blood-soaked Karnan is being remanded for an untold crime. The reveal takes us back in time for the main plot of the film. The oppressed folks of Podiyankulam village are dependent on the neighboring Melur village for even basic facilities like a bus stop. The complexities and malevolence of caste hierarchy are evidently displayed and exploited by the "higher caste" (as the ignorant and casteist backward classes would like to call themselves) villagers of Melur.
Years of violence and oppression unleashed upon by the casteist neighbors, bureaucrats, and everyone in between lead to Karnan's insurrection. The film's protagonist takes on the conflict in his own hawkish style despite the acquiescent fellow villagers' plea. His revolting actions lead to a police raid to the village. The spiteful actions on the oppressed by the state machinery – starting from an inspector to an IPS officer, a collector to the government – are not because of their resistance but their existence. Karnan reflects this by saying, "our mere thought to tolerate and just survive gives more confidence to the oppressor". Karnan's role is not to fight and defeat an enemy. Instead, give his villagers hope and show them the way to resist. His spirited leadership, although rebellious, inspires even a Machiavellian character like Vadamaalaiyan (enacted by Yogi Babu). Karnan, contrary to the myth, is not the one who gives but takes what rightly belongs to him.
---
Do We Need Violence in Movies?
As one of my favorite directors, Quentin Tarantino, puts it: "because it's so much fun, get it!" Jokes apart, violent depictions in movies, or in any art form, the intention of the maker needs to be considered. Although this can be highly debated, films, in my opinion, can contain violence and gore. Of course, it has to be regulated, and CBFC censors movies released in India as per guidelines. Karnan does contain graphic violence but definitely not at exceeding levels. It rightly has been certified U/A. More important than the previous legal argument is the ethical nature of the narration. Karnan's narrative does not justify or glorify violence. It highlights the injustice experienced by the oppressed people.
Some of the ludicrous arguments I heard from people are, "Why does the movie have to be violent? Mari Selvaraj should stick to his pacifist ways of movie making and not make such instigating films. These movies promote casteism", and the moronic list went on and on. Freedom is not something that could be won easily. Historically, there have been wars among tribes and nations in search of identity and respect. And, it is a shame that in a secular and democratic country such as India, people are discriminated against based on caste, religion, language, etc. And I wonder what the same woke people have to say when the violence is released systemically by the state and its people.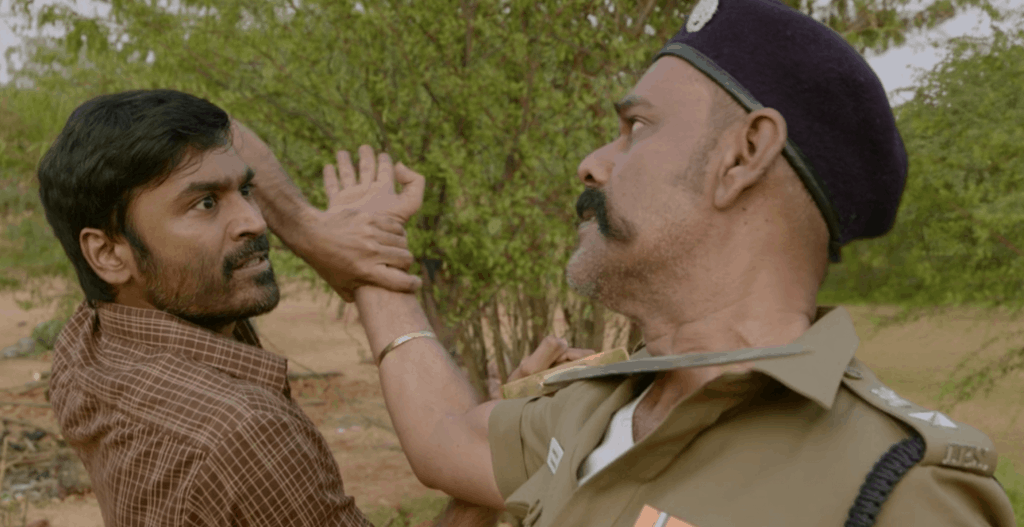 Violence doesn't just mean hurting or killing someone. For example, there are numerous movies where certain dominant castes are glorified. The very act of displaying strong emotions like pride and authority over others can be violence for the oppressed. The Dalit assertion is a war on the savarna principles. And, the people who cry foul are the ones who are insecure and find these films intimidating. The director says, "I deliberately planned Karnan not to be a violent movie. My mistake is not providing any crown or armor to the villagers. If they had elephants and horses along with thousands of soldiers on either side, and fought each other with swords, then it wouldn't have been considered a violent movie. It would have been seen as a war or a historical movie."
---
Is Karnan a Masterpiece?
No, the movie has its share of flaws. The film turned out to be a huge success even when released during a pandemic. Although people were waiting for its OTT release on Amazon Prime, the initial theatrical release and audience response was overwhelming. This shows people's acceptance of Karnan. Lal as Yeama Raja, Rajisha Vijayan as Draupathi, and Poo Ram as Karnan's dad complemented Dhanush's intense performance. The non-actors in the movie (Karnan's friends and other villagers) added value to the movie. They brought life to their characters. At the same time, there are quite a few shortcomings.
The hero arc of Karnan occasionally undermines the combined efforts of the villagers. This might be to accommodate Dhanush's hero status and to cater to his market and the fans.
The music director Santhosh Narayanan time and again proves that he is a formidable technician in the industry. Similar to his previous works in Vada Chennai, the BGM elevated the scenes to a different plane. The songs in the album were extraordinary, with an exception to "Uttradheenga Yeppov" which is entirely unbefitting – both in the movie and as a single.
Theni Eswar's cinematography was gorgeous and profound. His spontaneous shots capturing the milieu take us on a virtual tour into Podiyankulam. Few montages and slow-motion silhouette frames were extraordinary. But, unfortunately, it makes them inconsistent with the subsequent shots.
CG efforts in the movie were an outright bummer. We would've noticed and loved the authentic slang in the film, thanks to the director's expertise. But the dubbing with erroneous lip sync is clearly visible.
Last but not least, the movie contains scenes with magical realism and, added to that, is filled with symbolism and allegories. It helped the director convey the message across seamlessly but feels forced and overdone at times.
---
Do We Need More Films Like Karnan? YES!
A common man wouldn't like to indulge in violence for no reason. A change doesn't happen overnight. Any revolution will have a solid past. Therefore people's uprising over oppression cannot and should not be blindly seen as violence. Instead, it would be wise of us to retrospect at the reason for their uprising and resistance – in this case, caste-based oppression. When people say these movies depict atrocities of the past and there is no use to talk about it now, I feel sorry for their privileged and oblivious reality. Even if the events were from the past (which is not), it is still relevant and absolutely necessary to look at the insidious, discriminatory, and exploitative nature of the savarna caste structure. In an industry where superfluously violent and poorly written movies like Devarattam and Draupathi are accepted, caste-glorifying Nattamais and Chinna Gounders were celebrated without second thoughts; we badly need more and more Kaalas and Karnans.
Karnan (2021)
Director: Mari Selvaraj
Date Created: 2021-04-09 03:07