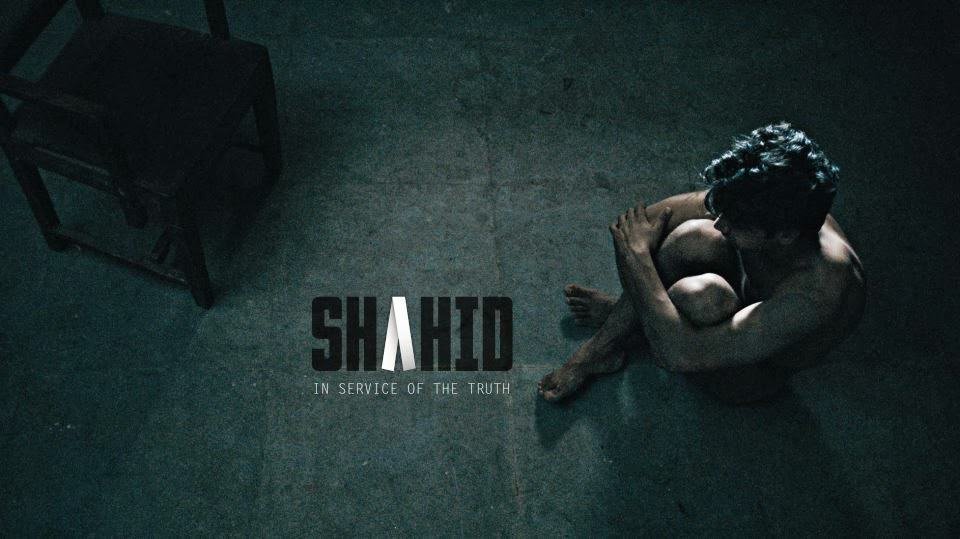 Superheroes can go take a bow. Movies like Shahid requires realism at its best and your imagination is as limited as the kicks and blows out of non-Jackie Chan's. It is that kind of movie which you'll enjoy the most if you go in knowing the least. And voila! I enjoyed it. A lot. It's a roller coaster ride. With ultimate drama and a saga of a Mumbaikar who was little known till yesterday. After LSD, Gangs of Wasseypur, Talaash, Kai Po Che and now Shahid, it only gets better.
STARRING
Raj Kumar Yadav, Prabhleen Sandhu, and Mohd Zeeshan Ayyub
Shahid (2013) (IMDb | Wikipedia) : OVERVIEW
Shahid is a 2013 biographical Hindi film directed by Hansal Mehta and produced by Anurag Kashyap. It is based on the life of lawyer and human rights activist, Shahid Azmi, who was assassinated in 2010 in Mumbai.
MOVIE TRAILER
---
REVIEW
STORY
An biographical account of Shahid Azmi (Rajkumar Yadav), a lawyer cum activist, who was assassinated in 2010 in Mumbai which convulses between police harassment, third degree treatments, highly poignant electrifying courtroom sequences, slurred threats, violent code of the militants, shame and guilt and the political scenario which turns to end sadly as expected, with a man being shot in his tiny office in Mumbai's Kurla neighborhood. He was 32. I am not divulging further. It needs to be seen rather than read or heard.
PERFORMANCE
Performance is what matters in a biopic. Diana, last month's release was such an disappointment. Naomi Watts was earnest but not up to the mark. But that was because she was portraying the most famous women of 20th century maybe. Rajkumar had no excuse and he didn't need one. He imbues Shahid's role with the kind of tightly-reined tumult and an unspoken anguish that actors in our cinema seldom get a chance to put forward in the characters they play. Tigmanshu Dhulia is notably powerful in a brief cameo as an eminent lawyer. Mehta chronicles the life of lawyer Shahid Azmi with the use of an abstract emphasis on the supporting cast. And just because the movie focuses and brings out 'Shahid' as the main character doesn't mean he grazes through other actors.
This movie stands out mainly because Mehta and group did an amazing job with the supporting cast- Bajinder Kaur, Vipin Sharma and Shalini Vatsa. Newcomer Prabhleen Sandhu plays Shahid's wife with utmost precision. She did it really well. Mohammad Zeeshan Ayyub plays Shahid's brother and he needs a mention for his gripping performance. t only has violence and dark shady tones but a good amount of needed humour too. Hansal Mehta's film may have been intended as a political act, but it never loses emotional contact with the audience.
The only thing which the movie lacks is colour. The characters are so black and white that you forget what neutrality is. (One doesn't need a reminder but still.) The direction is intelligent as well as hard-hitting. Hysterics are muzzled. Humanity bleeds all through the movie, in each shot and each echo.
VERDICT
A movie which will be missed by many but if you are reading this- please go for it. And when you do, I had loved to hear what your verdict was. The resurrection of the life of a man with balls is as good as it will ever get.
MOVIESDROP RATING: 4/5