Are you getting into anime? But where should you start? What are some of the best anime series to watch anime at the beginning? You could be clueless when you have so many fantastic anime series in front you. It's only natural to be enthralled by so many beautiful anime.
That's why; I am here to help you to pick some of best titles if you are entering into the anime world. You wouldn't want to live without it after watching some of the series from my list of top 10 anime series to watch as a starter. So, without any further ado let's begin our journey. Shall we?
Note: We arranged the list in the order they aired or released.
Top Best Anime Series To Watch
1. Neon Genesis Evangelion | Shin Seiki Evangerion (TV Series 1995–1996)
After fifteen years later of a global cataclysm (aka the sconed impact); Shinji Ikari summoned into a futuristic world by his father Gendo Ikari, director and special paramilitary force navy. He sees a battle of an angle against United Nation forces fight to protect the country from complete annihilation.
His father presses him to drive the Evangelion Unit-01 against the Angel. Without any prior training, He loses control of Evangelion and so, it goes berserk during the fight. Later, Misato confronts him, and he makes up his mind to stay as a pilot. Now, it's up to the Nerv crew and Shinji to defeat the rest 14 angels to stop another global cataclysm (aka the third impact).
2. Dragon Ball Z (TV Series 1996–2003)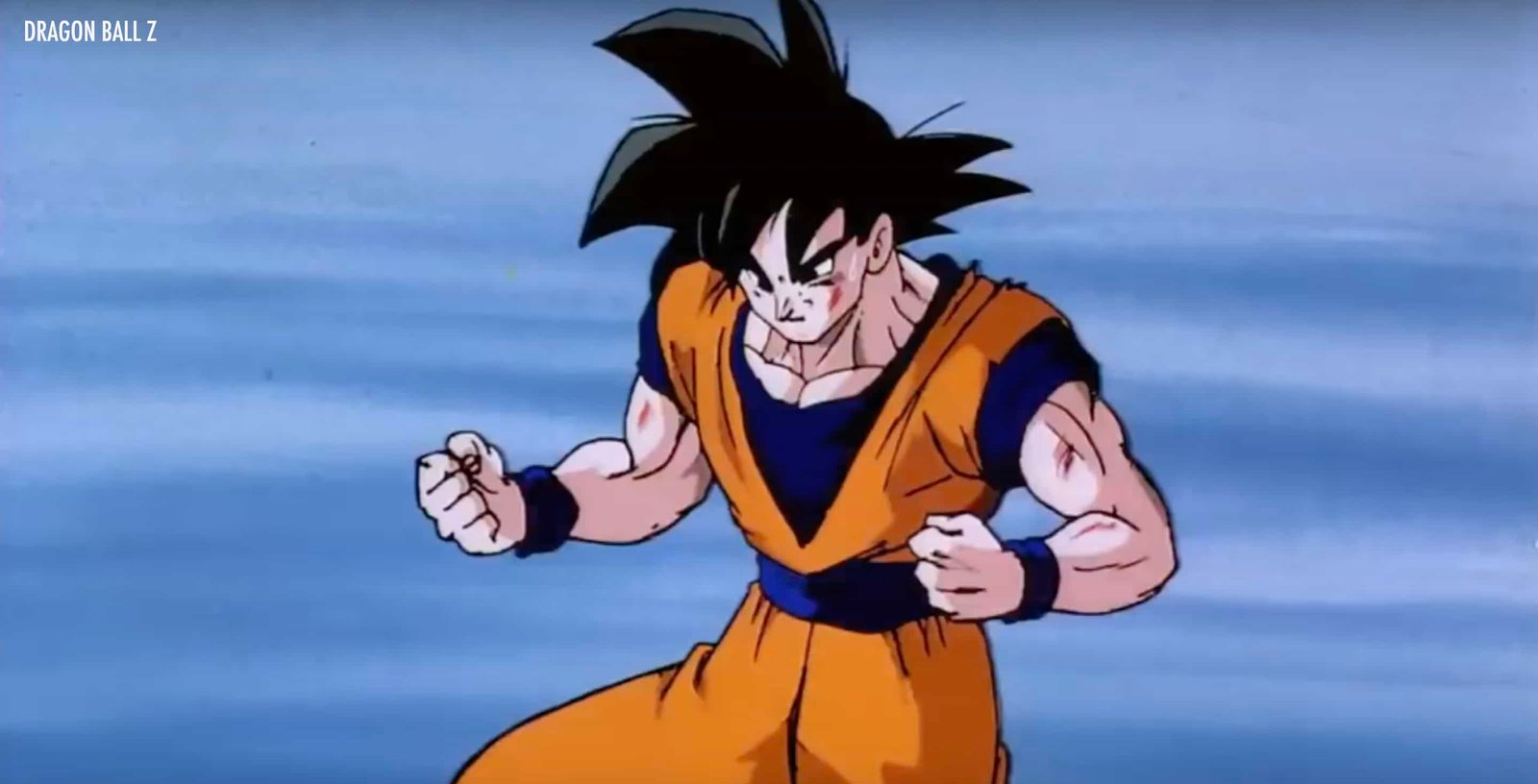 Goku became a father, and his son's name is Gohan. Raditz arrives on planet earth to find Goku and tells Goku that they are long-lost brothers. Also, they are members of an extinct race called Saiyans. Goku (original name "Kakarot") sent to earth to conquer this planet, but he lost his memory of his mission and bloodlust for a fight.
Goku denies helping his evil Saiyan brother to rampage on planet earth, and so Raditz Kidnaps Gohan. Goku teams up with his former enemy Piccolo to defeat Raditz and save his son along with the sacrifice of his life in the process.
3. Cowboy Bebop | Kaubôi bibappu (TV Series 1998–2003)
In the year of 2071, humans have colonized in numerous planets and moon of the solar system, leaving from the planet earth. The Inter Solar Police maintains peace in the galaxy with the help of outlaw bounty hunters, "cowboys."
In 2017, after fifty years of hyperspace gateway incident, planet earth became uninhabitable. All humans have inhabited several rocky planets and moons of the solar system. The Inter Solar System Police (ISSP) created a legal contract system where registered bounty hunters (aka "Cowboys") search criminals and get a reward to bring them alive. The protagonists are bounty hunters from the spaceship Bebop. As the story progress, the crew gets involved into all sorts of misfortunes.
4. Hajime no ippo (TV Series 2000–2002)
Makunouchi Ippo has been bullied by his classmates always and wanted to change himself. But he unable to do a single thing until he saved by Takamura Mamoru, a pro boxer of Japan.
One day, Takamura saves Ippo while he was getting bullied by his classmates and brings him to the gym due to his injuries. Ippo gets awe-struck to look at the atmosphere of the gym after coming to his senses. Later, Takamura hangs a photo on the punching bag and tells him to punch it. It changes Ippo forever, and his journey begins to become a pro boxer.
5. Fullmetal Alchemist | Hagane no renkinjutsushi (TV Series 2003–2004)
Edward Elric, a young alchemist, has lost much in his twelve-year life: when he and his brother Alphonse try to resurrect their dead mother through the forbidden act of human transmutation. Edward loses his one arm while his brother, Alphonso lost his whole body during human transmutation. But Ed sacrifices his leg to bring Al's soul back and bind it within armor with his blood.
Ed becomes the youngest state alchemist after a year (From leaving the village) to continue his research on philosopher stone with his brother. Ed thought to find some clues from military resources to bring back Al and his body to its usual self. But as their journey progress, they found more and more hideous truth behind the 'Philosopher stone' and another life form which isn't human (homunculus). Will Ed and Al able to get their bodies back? What is the secret behind 'Philosopher stone'? What are homunculi? Just go and watch Fullmetal Alchemist to find it out by yourself.
Also recommended: Fullmetal Alchemist: Brotherhood | Hagane no renkinjutsushi (TV Series 2009–2010)
6. Code Geass: Lelouch of the Rebellion | Kôdo giasu: Hangyaku no rurûshu (TV Series (2006–2012)
The Eleventh Prince of Britannia, Lelouch vi Britannia, and his sister, Princess Nunnally vi Britannia has lived with their stern father, Emperor Charles zi Britannia, and their mother in the capital city of the Holy Britannian Empire, Pendragon. However, when Lelouch was ten and his sister was six, their mother shot mysteriously and even worse Nunnally caught up in the crossfire and unable to walk anymore and lost her eyesight from the traumatic experience of the murder.
Lelouch became furious that his father did nothing to resolve the murder and left the throne. Lelouch and his sister put in the care of the Kururugi Shrine, in Japan. During this time, Suzaku Kururugi became friends with Lelouch, but they had to separate due to the Second Pacific War against Britannia's fighting machines Knightmare which ceased Japan's existence in 2010.
The conquered nation (previously Japan) now known as "Area 11". Lelouch and his sister were sent to the Ashford Academy, which set up by the Ashford Foundation where their mother was a test pilot before. They were provided with a maid to take care of Nunnally while they lived under the radar with a false name Lamperouge.
7. Death Note | Desu nôto (TV Series 2006–2007)
Ryuk, a death God, bored with his Shinigami lifestyle, decided to drop his notebook in the human world, which can kill anyone by seeing the victim's face and write the name in the notebook called Death Note. A high school prodigy, Light Yagami stumbles upon the notebook and decides to eliminate all the criminals to make an ideal world.
After realizing the power of Death Note, Light begins to eradicate criminals to make a crimeless society. However, the police suspect that there's a serial killer behind all these murders of the criminals. Hence, they ask for help from the best detective, L, a young, eccentric and mysterious man to apprehend the real culprit.
8. Attack on Titan | Shingeki no kyojin (TV Series 2013– )
Over 100 years ago, the giant creatures (aka Titan) appeared and wiped out humanity nearly excluding wildlife. The remaining survivors took shelter within three gigantic walls: Wall Maria, Wall Rose, and Wall Sina. However, things take a major turn when a 60 meter tall (200ft) tall colossal titan appears from the sky and break through the outer wall (50 meters) at a town wall maria town. It results in abandoning the land between Wall Maroa and Wall Rose to the inner districts.
The story spins around the adventurers of Eren Yeager, Mikasa Ackerman, and their childhood friend Armin Arlert. During the colossal titan invasion, Eren witness a titan devour his mother with a smile while his father disappeared mysteriously father giving him the key of the basement. Eren makes a vow to kill all the Titans and joins the military to extract his revenge.
9. One Punch Man: Wanpanman (TV Series 2015– )
Superpowers are cool, but you know, overwhelming power could be annoying. Saitama is an ordinary guy with a hobby to be a hero. He went through rigorous training to fulfill his childhood dream to become a hero. However, he lost his hair in the process.
Saitama became insanely powerful, so powerful that he can beat any opponent with just one punch. But he is bored as he is unable the feel to thrill of a fight anymore due to his overwhelming power. Genos, a 19 years old cyborg ask Saitama to become his disciple after seeing his incredible power. Genos suggests joining an association to become a full-fledged hero to help the society.
10. My Hero Academia | Boku no Hero Academia (TV Series 2016– )
In a world, there are 80% people has born with a superpower (aka quirk) while the rest are being powerless in a superhero society. Our protagonist, Izuku Midoriya is one of them.
Since his childhood, Izuku dreamed of being a hero just like his idol, the no. 1 hero All Might. But he doesn't have any quirk. Everything changes after an epic encounter with his favorite hero, All Might who tells Midoriya that 'he can be a hero' even if he wasn't born with a quirk.
11. Erased | Boku dake ga inai machi (TV Series 2016– )
Satou Fujinuma, 29-year-old manga artist, can go back several minutes before an accident. He saved many many lives with this power (aka Revival).
Satoru goes back 18 years in the past after getting accused of a murder, and he realizes that it is connected to the death of one of his classmates, Kayo Hinazuki when he was a child. It is his only chance to make things right in the past and present.
---
Conclusion
Even if you never watched anime before; you won't be able to stop yourself after watching any series from the above list. But where do you watch these anime? It must be swirling around your head right now. Let me help you. You can view/download these anime series from Netflix, Amazon Prime, Crunchyroll, Funimation, VRV, etc.
You can always watch it on YouTube for free if you are unable to pay the monthly subscription fee. Needless to say, you should support the creator by paying as low as 7$ per month for unlimited shows and no ads.
I would recommend 'Crunchyroll' as it's the best and exclusive real-time anime streaming network to watch all of your favorite shows for as low as 6.95$/month without ads and many more features. Also, you can take 30-day free trial before deciding to pay.
So, which anime are you going to start from the list? Don't forget to tell me your thoughts after watching an anime series. Did you like it? Share the words with your friends and let them know about the fantastic world of anime!