---
---
22. Takedown (2000)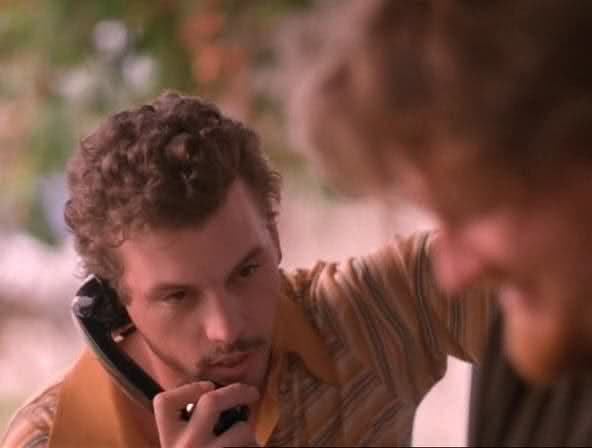 Storyline: This film is based on the story of the capture of computer hacker "Kevin Mitnick".
---
23. Antitrust (2001)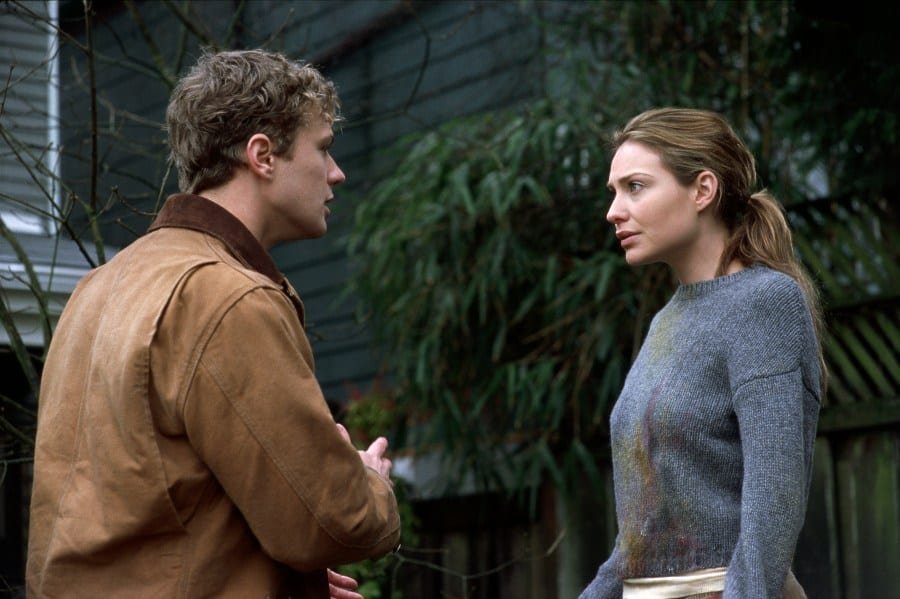 Storyline: A computer programmer's dream job at a hot Portland-based firm turns nightmarish when he discovers his boss has a secret and ruthless means of dispatching anti-trust problems.
---
24. Swordfish (2001)
Storyline: Swordfish is a 2001 American thriller film directed by Dominic Sena and starring John Travolta, Hugh Jackman, Halle Berry, Don Cheadle and Vinnie Jones. The film centers around Stanley Jobson, an ex-con computer hacker who is targeted for recruitment into a bank robbery conspiracy because of his formidable hacking skills.
---
25. The Score (2001)
Storyline: An aging thief hopes to retire and live off his ill-gotten wealth when a young kid convinces him into doing one last heist.
---
26. Code Hunter/Storm Watch (2002)
Storyline: America's best player is being pulled in to the ultimate cyber-terror. The game's mastermind has stolen his identity, put him on the FBI's Most Wanted List, and is blackmailing him to take.
---
27. The Italian Job (2003)
Storyline: After being betrayed and left for dead in Italy, Charlie Croker and his team plan an elaborate gold heist against their former ally.
---
28. The Matrix Revolutions (2003)
Storyline: The human city of Zion defends itself against the massive invasion of the machines as Neo fights to end the war at another front while also opposing the rogue Agent Smith.
---
29. The Matrix Reloaded (2003)
Storyline: Neo and the rebel leaders estimate that they have 72 hours until 250,000 probes discover Zion and destroy it and its inhabitants. During this, Neo must decide how he can save Trinity from a dark fate in his dreams.
---
30. One Point O (or) Paranoia 1.0 (2004)
Storyline: After receiving mysterious empty packages inside his apartment, a young computer-programmer begins a personal investigation into their origins.
---
31. The Net 2.0 (2006)
Storyline: The life of a young computer systems analyst is thrown into turmoil when, after arriving in Istanbul to start a new job, she finds her credit cards useless, her bank account empty, and her identity stolen.
---
32. Deja Vu (2006)
Storyline: An ATF agent travels back in time to save a woman from being murdered, falling in love with her during the process.
---
33. Firewall (2006)
Storyline: A security specialist is forced into robbing the bank that he's protecting, as a bid to pay off his family's ransom.
---
34. Pulse (I) (2006)
Storyline: When their computer hacker friend accidentally channels a mysterious wireless signal, a group of co-eds rally to stop a terrifying evil from taking over the world.
---
35. Live Free or Die Hard 4.0 (2007)
Storyline: John McClane takes on an Internet-based terrorist organization who is systematically shutting down the United States.
---
36. War Games : The Dead Code (2008)
Storyline: The United State's Department of Homeland Security is led to believe an American teen hacker playing a terrorist-attack simulator game online is a real terrorist out to destroy the U.S.
---
37. Untraceable (2008)
Storyline: FBI agent Jennifer Marsh is tasked with hunting down a seemingly untraceable serial killer who posts live videos of his victims on the Internet. As time runs out, the cat and mouse chase becomes more personal.
---
38. Eagle Eye (2008)
Storyline: Jerry and Rachel are two strangers thrown together by a mysterious phone call from a woman they have never met. Threatening their lives and family, she pushes Jerry and Rachel into a series of increasingly dangerous situations, using the technology of everyday life to track and control their every move.
---
39. Gamer (2009)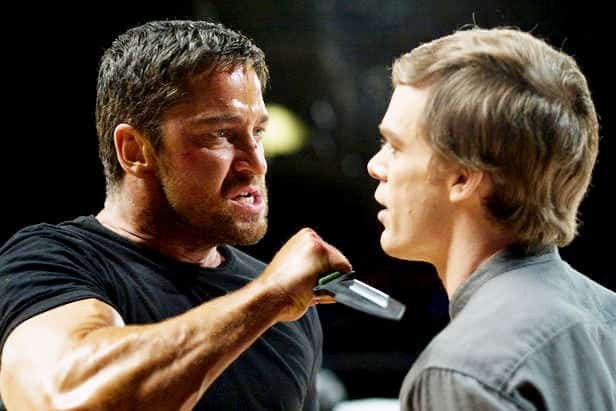 Storyline: In a future mind-controlling game, death row convicts are forced to battle in a 'doom'-type environment. Convict Kable, controlled by Simon, a skilled teenage gamer, must survive 30 sessions in order to be set free. Or won't he?
---
40. The Girl with the Dragon Tattoo (2009)
Storyline: A journalist is aided in his search for a woman who has been missing — or dead — for forty years by a young female hacker.
Also consider "The Girl with the Dragon Tattoo (2011)" movie.
---
41. Unnaipol Oruvan (2009)
Storyline: The film tells the story of a Police Commissioner, who gets an anonymous call. The anonymous caller demands that he release militants in exchange for information about the many bombs planted across Chennai city. The caller is serious as the police find a bomb planted very close to their headquarters.
You can also consider "A Wednesday (2008)" movie.
---
42. The Social Network (2010)
Storyline: Harvard student Mark Zuckerberg creates the social networking website that would become known as Facebook, but is later sued by two brothers who claimed he stole their idea, and the co-founder who was later squeezed out of the business.
---
43. Tron: Legacy (2010)
Storyline: The son of a virtual world designer goes looking for his father and ends up inside the digital world that his father designed. He meets his father's creation turned bad and a unique ally who was born inside the digital domain of The Grid.
---
44. Skyfall (2012)
Storyline: Bond's loyalty to M is tested when her past comes back to haunt her. Whilst MI6 comes under attack, 007 must track down and destroy the threat, no matter how personal the cost.
---
45. Underground: The Julian Assange Story (2012)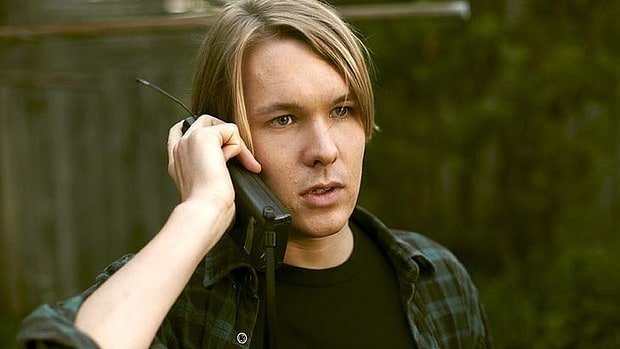 Storyline: A look at the early career of Wikileaks founder, Julian Assange.
---
46. The Fifth Estate (2013)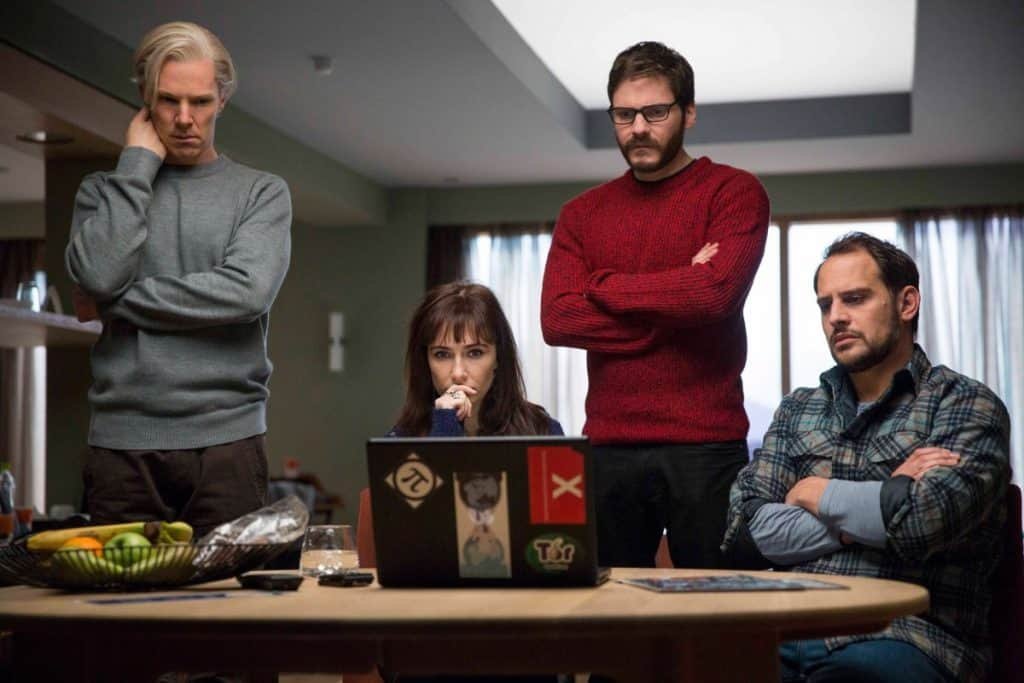 Storyline: A dramatic thriller based on real events that reveals the quest to expose the deceptions and corruptions of power that turned an Internet upstart into the 21st century's most fiercely debated organization.
---
47. Who Am I – Kein System ist sicher (2014)
Storyline: Benjamin, a young German computer whiz, is invited to join a subversive hacker group that wants to be noticed on the world's stage.
---
48. Blackhat (2015)
Storyline: A furloughed convict and his American and Chinese partners hunt a high-level cybercrime network from Chicago to Los Angeles to Hong Kong to Jakarta.
---
49. Unfriended (2015)
Storyline: A group of online chat room friends find themselves haunted by a mysterious, supernatural force using the account of their dead friend.
---
Love TV Series/Shows? Best TV Series Based On Hacking And Technology!
We didn't mention "Pirates of Silicon Valley" and other videos because they fall under documentaries and we are preparing a separate list for it. We also restricted movies like "Transformers" and "Artificial Intelligence (A.I.) since we are covering them in another post. Do let us know if you know any movies based on hacking & computer technology in the comments below. 🙂