With few days left for "X-Men: Days of Future Past", we think we need to revisit previous X-Men movies for better clarity. Being a big fan of X-Men movies (thanks to Wolverine), I started to watch some X-Men animation movies as well, then I realised this is a big network full of interesting characters. Each and every character has an interesting past, like how they became mutant and how they ended up as X-Men.
We thought of making a list of X-Men movies in chronological order, so that you can check these movies first before watching the latest one. Bryan Singer directed most of the X-Men movies and he is also taking control of "Days of Future Past".
List of X-Men Movies [Chronological Order]
1. X-Men Origins: Wolverine (2009)
Storyline: A look at Wolverine's early life, in particular his time with the government squad Weapon and the impact it will have on his later years.
---
2. X-Men: First Class (2011)
Storyline: In 1962, the United States government enlists the help of Mutants with superhuman abilities to stop a malicious dictator who is determined to start world war III.
---
3. X-Men (2000)
Storyline: Two mutants come to a private academy for their kind whose resident superhero team must oppose a terrorist organization with similar powers.
---
4. X2: X-Men United (2003)
Storyline: The X-Men band together to find a mutant assassin who has made an attempt on the President's life, while the Mutant Academy is attacked by military forces.
---
5. X-Men: The Last Stand (2006)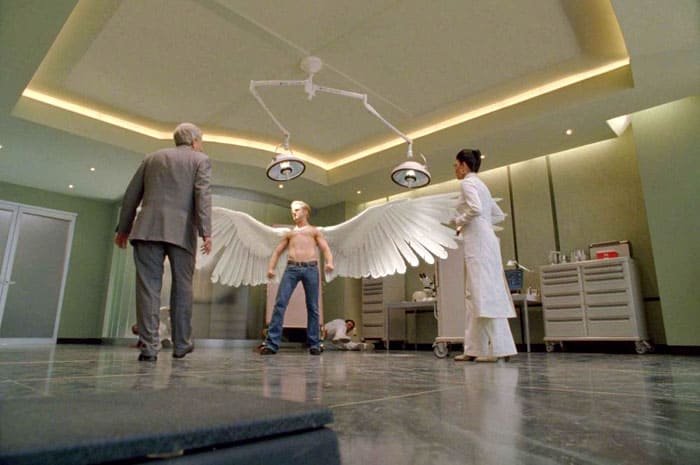 Storyline: When a cure is found to treat mutations, lines are drawn amongst the X-Men, led by Professor Charles Xavier, and the Brotherhood, a band of powerful mutants organized under Xavier's former ally, Magneto.
---
6. The Wolverine (2013)
Storyline: When Wolverine is summoned to Japan by an old acquaintance, he is embroiled in a conflict that forces him to confront his own demons.
---
7. X-Men: Days of Future Past (2014)
Storyline: The X-Men send Wolverine to the past in a desperate effort to change history and prevent an event that results in doom for both humans and mutants.
---
I hope this list of X-Men movies will help you. Make sure you watch all the movies to understand the storyline much better. I'm pretty sure a movie with such a dream cast will make you awestruck.