I used to engage in a fight with my friends for two actresses mostly, they are "Scarlett Johansson" and "Megan Fox". They are both talented and hot. Today I decided to write about Megan Fox, so we are going to see some interesting Megan Fox facts. Before proceeding this article, I would like to remind you that she is married and has two children as of now. 😛 This came as a shocking news to me too, but we have to live with it unfortunately.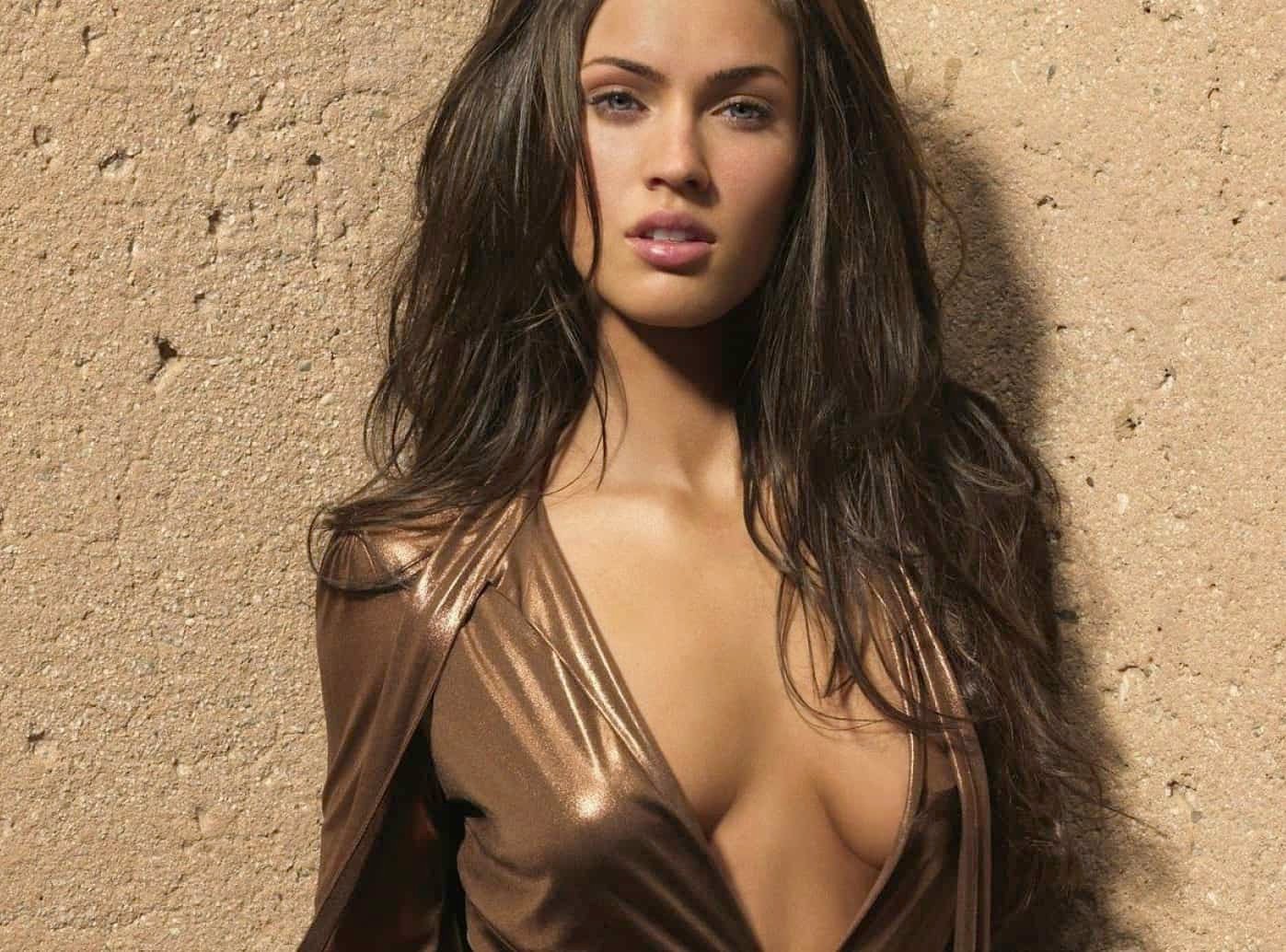 With the help of Transformers (2007) Megan Fox managed to enter spotlight and now she is a familiar face in Hollywood. Though she doesn't really have any blockbuster hits on her list, she still makes boys crazy with her erotic looks. Below we shared some interesting Megan Fox facts and feel free to add any in the comments if we missed.
Interesting Megan Fox Facts
1. Big Fan Of Tattoos
Megan Fox is a big fan of Tattoos, rumours say that she has nine tattoos totally. It also includes William Shakespeare's "King Lear" tattooed on her right shoulder which says "We will all laugh at gilded butterflies." She also has a tattoo on her ribcage which says "There once was a little girl who never knew love until a boy broke her heart." Love failure?
2. Banned From Walmart
Yes, beauty queen was caught shoplifting there when she was around 15 years old and thus getting her banned from Walmart. And yes, she was just stealing some makeup stuffs. Funny girls.
3. Started Acting To Avoid College
Before her big break in "Transformers", she didn't actually wanted to act, she just did that on purpose so that she can avoid college and also make money out of it.
4. Megan Fox Was Bullied Badly
Bullied not by boys but by girls, they were harsh at her and they used to throw ketchup packets her. She would sometimes eat lunch in her school bathroom because of this.
5. Big Fan Of Shoes
Megan Fox is a big fan of shoes and she has a huge collection of them. The right kind of Shopaholic I would say! I love shoes too!
6. Got Inspired By "Wizard Of Oz"
Seems like the classic movie "Wizard of Oz" was the inspiration for Megan Fox's movie entry, thanks to Dorothy. Megan Fox was just 3 years old then.
7. She Was Grounded Often
Megan Fox, like a sincere naughty girl got constantly grounded for performing various mischiefs, which includes sneaking out and borrowing cars before she even had a license.
8. She Did A Cameo In "Bad Boys II"
Megan Fox had a small cameo role in the 2003 blockbuster movie "Bad Boys II". But we wouldn't have probably noticed it because she played as a dancer in a night club.
9. Fox Washed Bay's Ferrari
As a part of an interview or a so-called movie scene, director Michael Bay revealed that he actually made Megan Fox wash his Ferrari car during the audition.
10. August 4th Is Megan Fox Day
Hahaha, pretty awkward isn't it? British newspaper "The Sun" actually announced August 4th as Megan Fox Day. They said she deserves a day, a full day dedicated for her.
11. She Appeared In A Music Video
Not many actually knew that she appeared in a music video by Eminem and Rihanna called "Love the Way You Lie". She appeared along with Dominic Monaghan (from 'LOST' fame).
12. Listens To Britney Spears Songs While Flying
Megan Fox revealed that when she was 20 years old she had a fear of flying and she used to listen Britney Spears songs for overcoming that fear. I'm still searching for those specific songs which gave her that power.
That's all for now, but we'll be updating this list constantly, so feel free to add your suggestions in the comments below. Thanks. 🙂