Horror movies are the kind of movies even Atheists will be afraid to watch alone. Now think of movies that are in fact inspired by true events, how awesome that could be? Now we have to thank you for giving me a chance to present you some awesome freaking horror movies that are inspired by true actual events.
By watching such movies you can also learn about the events that happened once. Directors take inspiration from strange and weird events to make horror movies more horrific. You can watch almost all the movies mentioned here on YouTube, Netflix, Amazon Prime, and other online streaming websites these days. Even English subtitles and dubbed versions are available.
Horror Movies Based On True Stories & Events
Most of the movies are based on Serial Killers, Exorcism, Bizarre Events, and much more. This list practically lists out the best horror movies based on true stories and events. To make this list more effective we have added direct links to IMDb (plus ratings), Wikipedia and also YouTube trailer. Since this post is huge, we divided this into two. Credit for the interesting facts about the movies goes to IMDb.
1. The Blob (1958)
Storyline: A mysterious creature from another planet, resembling a giant blob of jelly, lands on earth. The people of a nearby small town refuse to listen to some teenagers who have witnessed the blob's destructive power. In the meantime, the blob just keeps on getting bigger.
True Event: In 1950, a group of policemen in Philadelphia discovered a huge disk of quivering jelly. When they tried to move it, it dissolved into a sticky scum. The substance is called star jelly and is usually reported seen near the site of a meteorite landing. It was measured six feet in diameter.
---
2. Psycho (1960)
Storyline: A psychologically disturbed hotel owner, delusions, a dual personality and murders by the brilliant Hitchcock enterprise, This was one of the best horror movies of all times. AND if it is to be believed then yes, something that scares you better be a real legend, right?
True Event: Inspired by Ed Gein, Norman Bates was a Wisconsin man who was arrested in 1957 for committing two murders and digging up the corpses of countless other women who reminded him of his dead mother. He was found to be insane and spent the rest of his life in a mental institution due to his obnoxious dual personality, and this story became the genesis for psycho.
---
3. The Legend of Boggy Creek (1972)
Storyline: A documentary-style drama which questions the existence of a monster in an Arkansas swamp, it was a fear inciting drama with horrifying elements of death and supernaturalism in its more redundant forms.
True Event: Believed to be based on the story of the Fouke Monster, a large Sasquatch-like creature who lives near the town of Fouke, Arkansas.
---
4. The Exorcist (1973)
Storyline: Attempt by a pair of priests to exorcise a demon that has possessed a 12-year-old girl and the supernatural encounters became one of the most horrifying movies of all times. Almost most of the movies were then inspired by this historic shout-out-with-fear.
True Event: The novel "The Exorcist" was inspired by an article about an exorcism performed on a 13-year-old boy in Mount Rainier, Maryland in 1949. The story's details have been muddled through the years to protect the family, but the exorcism was performed in St. Louis. Evidence points to the boy's behavior not being nearly as outrageous or supernatural as was portrayed in the film. No priest died in the process which was another adds up in the movie.
---
5. The Texas Chain Saw Massacre (1974)
Storyline: Bloody, heart-beat horror of the century, Which went through many remakes is a story about A group of young people travelling through rural Texas falling prey to a family of cannibals, including Leatherface, who wears a mask made from the skin of his victims and kills mercilessly with a machete.
True Event: I researched a lot to find if there was ever this ghastly occurrence and to my surprise, YES. Based on the life of Ed Gein, who was a serial killer from Plainfield, Wisconsin. The majority of the story is true, except for the fact that Ed Gein used a chainsaw to murder his victims. The real Ed Gein did wear a human's scalp and face. Also, Director Tobe Hooper claims to have got the idea for the film while standing in the hardware section of a crowded store. While thinking of a way to get out through the crowd, he spotted the chainsaws.
---
6. Deranged: Confessions of a Necrophile (1974) | Deranged (original title)
Storyline: Based on the Ed Gein case, a deranged rural farmer becomes a grave robber and murderer after the death of his possessive mother whom he keeps her corpse, among others, as his companions in his decaying farmhouse
True Event: Inspired by Ed Gein, Norman Bates was a Wisconsin man who was arrested in 1957 for committing two murders and digging up the corpses of countless other women who reminded him of his dead mother.
He was found to be insane and spent the rest of his life in a mental institution due to his obnoxious dual personality.
---
---
7. Jaws (1975)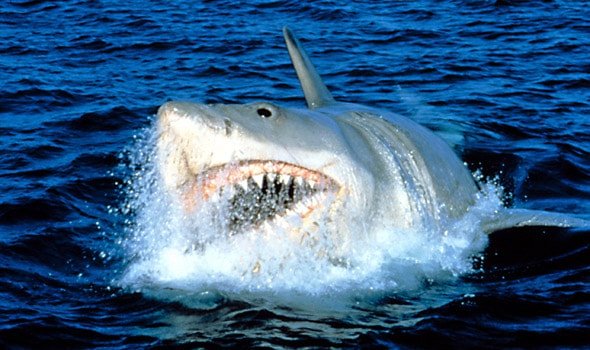 Storyline: the Quadrology was a box-office hit of all times and possibly the best adventure-horror of all times due to its believability. It's about A 25-foot-long great white shark terrorizes the fictional Northeastern fishing community of Amity Island, attacking swimmers and boaters for several days during the summer.
True Event: A series of shark attacks that plagued the New Jersey shore in 1916 inspired Peter Benchley to write it all. Over a 12-day period in July of that year, five people were attacked, four of whom died. A seven-foot-long great white shark was killed on July 14, and its stomach was found to contain human remains.
---
8. The Legend of Lizzie Borden (1975 TV Movie)
Storyline: This movie is about Lizzie Borden, who kills her mom and dad brutally. Also possibly possessed no evidence of her doing so, was ever found. The cinema objectifies the saying that "stories can be dared from experiences only and none other."
True Event: The story of a girl who supposedly murdered her mother and stepfather with a hatchet in 1892 made headlines and the trials, where hundreds of people came to see the outcome, once in their life never believed that Lizzie could have done IT. But, did she or did not? Or did someone else will always haunt the mystery lovers.
---
9. The Town That Dreaded Sundown (1976)
Storyline: Set in 1946 Arkansas, a Texas Ranger hunts for a hooded serial killer terrorizing the residents of a small town.
True Event: Based on the true story of murders that occurred in Texarkana in the 1940s. They were known as Texarkana Moonlight Murders. This movie was loosely depicting the story. It seems like the killer was never caught and this added more power to the movie.
---
10. Audrey Rose (1977)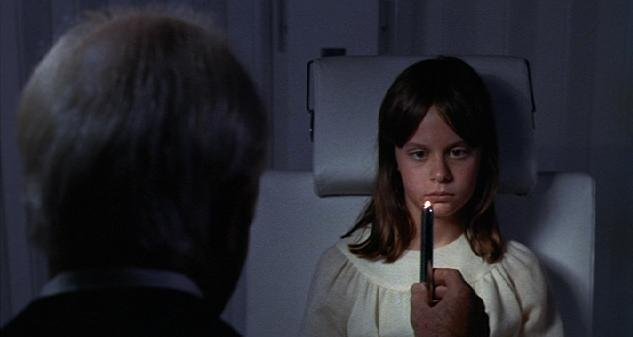 Storyline: The horror of possession was brought back and this time in style and with lots of details. A couple was forced to believe that their daughter was possessed by a ghost named Audrey rose. The movie made Goosebumps a part of "a good horror movies characteristics."
True Event: Frank De Felitta was inspired to write the novel and later the movie script after consulting a Los Angeles occultist for his six-year-old son, Raymond, who'd never taken piano lessons, played music perfectly on the family piano explaining that the boy had lived many lifetimes. The incident led to the author's personal belief in reincarnation.
---
11. The Hills Have Eyes (1977)
Storyline: On the way to California, a family has the misfortune to have their car break down in an area closed to the public, and inhabited by violent savages ready to attack.
True Event: The movie was inspired by the legend of Alexander "Sawney" Bean, a Scotsman of the 15th or 16th century who reportedly headed a 40-person clan that killed and ate over 1,000 people, living in caves for 25 years before being caught and put to death.
---
---
12. Eaten Alive (1977)
Storyline: This is about a psychotic redneck who owns a dilapidated hotel in rural East Texas kills various people who upset him or his business, and he feeds their bodies to a giant crocodile that he keeps as a pet in the swamp beside his hotel.
True Event: Based on the story of Joe Ball, a serial killer who murdered many women and fed them to his alligators, this was a new era serial killer who gave rise to the sadist-horror cult movies.
---
13. The Amityville Horror (1979)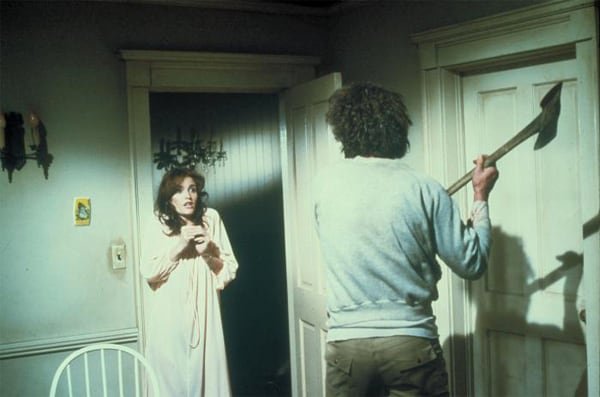 Storyline: When The Lutz family moves into a haunted house, the site of a mass murder the year before, they encounter a series of malevolent paranormal events that drive them out of the house after only 28 days. In these 28 days, almost all the spheres of horror tactics have been shown which could happen to anyone.
True Event: The film is based on a self-proclaimed nonfiction book describing what George and Kathy Lutz experienced during their four weeks in the house. Based on the story of George and Kathy Lutz, who buy a house where a man named Ronald DeFeo, Jr., shot his family to death a year before. While there, they experience a series of supernatural occurrences. Many people have encountered similar circumstances over the years, and thus this movie gains its credibility.
---
14. The Shining (1980)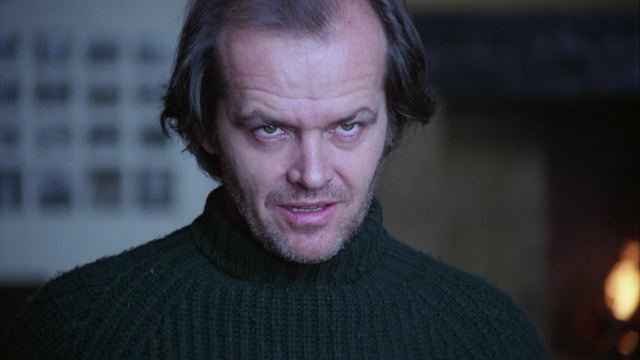 Storyline: A family heads to an isolated hotel for the winter where an evil and spiritual presence influences the father into violence, while his psychic son sees horrific forebodings from the past and of the future.
True Event: This movie was based on Stephen King's Novel. King has a strong personal attachment to the story about a family that spends one winter playing caretaker for a large hotel then, isolation and strange phenomenon overtakes them. King and his wife Tabitha spent an evening in a similar Colorado hotel that was eerily empty. This seems to inspire them for taking this concept.
---
15. The Entity (1981)
Storyline: Plagued by a supernatural entity that abuses and rapes a single mother, she receives help from paranormal researchers, who document the haunting and attempt to trap the spirit.
True Event: A woman believed to be named Doris Bither lived in Culver City, California and claimed to have been physically and sexually assaulted by an entity. In 1974 paranormal researchers Kerry Gaynor and Barry Taff investigated and witnessed objects move in her house. They captured photos of floating lights and saw a humanoid apparition. They never saw it assault the woman and never tried to capture it.
---
16. A Nightmare on Elm Street (1984)
Storyline: In the dreams of his victims, a spectral child murderer stalks the children of the members of the lynch mob that killed him.
True Event: This movie is believed to be inspired by Bangungot, the sudden death of a person while sleeping. In Japan, it is called as Pokkuri. It has been labeled sudden unexpected nocturnal death syndrome (SUNDS). The strange disorder kills 43 per 100,000 young Filipinos. Asia has a historical culture brimming with folklore about nocturnal demons and lethal nightmares.
---
---
17. Gothic (1986)
Storyline: In 1816, poet Lord Byron gathers fellow poet Percy Shelley, soon-to-be-wife Mary, Mary's half-sister Claire and Byron's doctor, John Polidori, at his Swiss mansion where they tell ghost stories and experience surreal supernatural encounters that are physical manifestations of their fears.
True Event:Byron suggested they each write their own supernatural tale and Godwin came up with Frankenstein, while Byron wrote what would later be adapted by Polidori into The Vampyre. If you believe in ghosts and you believe this lot, then this movie is a hell of a Goth. Or just another nightmare.
---
18. Henry: Portrait of a Serial Killer (1986)
Storyline: With an excellent storytelling technique, yet to see, Henry, a serial killer who had killed hundreds of people, sometimes aided by his roommate, Otis, was a real treat for horror movie fans.
True Event: The movie's killing spree is based more on Lucas' confessions than on fact. Lucas confessed to 600 murders, in part because the confessions led police to offer him improved conditions in jail. He had an accomplice named Ottis Toole and a romantic relationship with Otis' young relative.
---
19. Dead Ringers (1988)
Storyline: Twin gynecologists – Beverly and Elliot Mantle make a habit of sharing women. However, Beverly, the more sensitive of the two, falls in love with their latest conquest, but when she discovers their scheme, she rejects them, sending Beverly into a cycle of drug abuse and dragging his brother down with him.
True Event: On July 19, 1975, the decomposing, emaciated bodies of 45-year-old twin gynecologists Stewart and Cyril Marcus were discovered in their apartment. The cause of death was extreme withdrawal due to an addiction to barbiturates. It's unclear what led to their shocking state. But it was a result of a paranormal state of mind, so they say.
---
20. The Serpent and the Rainbow (1988)
Storyline: The story is a Haitian voodoo ritual which induces paralyzes stimulating death in patients; this movie was the first voodoo blockbuster. American anthropologist Dennis Alan is hired by a pharma giant to do this all. The journey and concept which encroaches is real-time good.
True Event: An exaggerated adaptation of a 1985 book by Canadian scientist Wade Davi. He shares his experiences with zombification in Haiti and that of Clairvius Narcisse. This movie was a combination of untold voodoo rituals, and there remains a huge debate over the veracity of his claims.
---
21. Child's Play (1988)
Storyline: A single mother gives her son a beloved doll for his birthday, later they find out that the doll is possessed with the soul of a serial killer, who tries to put his soul into the boy's body in order to become human.
True Event: This movie's writer got the idea from a real-life voodoo vendetta that a Jamaican nurse inflicted upon Key West painter and author Robert Eugene Otto. The writer would apparently talk to the doll when he was a child. Otto's family would find things missing or moved in his room, and heard him screaming at night.
---
This is not the end, we have another page for you, that means other 20+ movies for you to keep in watchlist.
Part 2 Of This List – Another 20+ Movies [NEXT PAGE]