---
29. Eyes in the Dark (2010)
Storyline: Secret video files just discovered on an FBI server prove that the government has been hiding unexplained disappearances and a dangerous presence in the Pacific Northwest wilderness.
---
30. Hotel Hollywood (2010)
Storyline: A wedding party checked into a Los Angeles hotel. They were never found again. What happened to them?
---
31. The Last Exorcism (2010)
Storyline: A troubled evangelical minister agrees to let his last exorcism be filmed by a documentary crew.
---
32. Shirome (2010) / White Eyes
Storyline: Horror mockumentary about a school haunted by a wish-granting ghost that drags people off into hell if it deems their wish to be impure.
---
33. Undocumented (2010)
Storyline: A documentary crew accompany a group of illegal immigrants crossing the Border, but their plans run afoul when they are captured by a gang of sadistic radicals in New Mexico.
---
34. Atrocious (2010)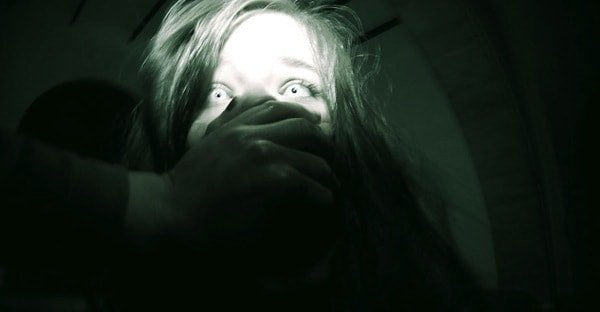 Storyline: The Quintanilla family was found dead. Recorded evidence was discovered by the police. Production company acquires the confidential material and edits it into a Horror Movie.
---
35. Trollhunter (2010) / Trolljegeren
Storyline: A group of students investigates a series of mysterious bear killings but learns that there are much more dangerous things going on. They start to follow a mysterious hunter, learning that he is a troll hunter.
---
36. Unaware (2010)
Storyline: In July 2010, a vacationing couple discovered something disturbing on a ranch in rural Texas. Armed with a home camcorder, they captured their experience on video.
---
37. Anneliese: The Exorcist Tapes (2010)
Storyline: Documentary covering the famous 'demonic possession' case of Anneliese Michel. The film features authentic footage of 'exorcisms' and other shocking events, considered to be the inspiration.
---
38. The Tunnel Movie (2011)
Storyline: An investigation into a government cover-up leads to a network of abandoned train tunnels deep beneath the heart of Sydney. As a journalist and her crew hunt for the story, it quickly becomes clear the story is hunting them.
---
39. Evidence (2011)
Storyline: Ryan is making a documentary on his friend, Brett, about camping for the first time. However, once they begin camping, they discover that there is a mysterious figure that is hunting them.
---
40. Apartment 143 (2011) / Emergo
Storyline: A team of parapsychologists tries to figure out a strange phenomenon occurring in an apartment building.
---
41. Megan Is Missing (2011)
Storyline: Fictional drama based on actual events, about 2 teen-age girls who encounter an internet predator.
---
42. Grave Encounters (2011)
Storyline: For their ghost hunting reality show, a production crew locks themselves inside an abandoned mental hospital that's supposedly haunted – and it might prove to be all too true.
You can also see its sequel:
Grave Encounters 2 (2012)
---
43. Hollow (2011)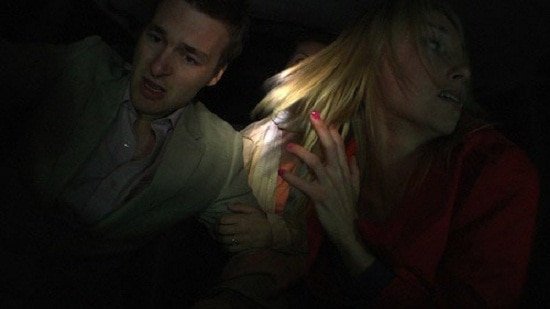 Storyline: On holiday in the English countryside, two young couples uncover an ancient evil.
---
44. Apollo 18 (2011)
Storyline: Decades-old found footage from NASA's abandoned Apollo 18 mission, where two American astronauts were sent on a secret expedition, reveals the reason the U.S. has never returned to the moon.
---
45. The Tapes (2011)
Storyline: Fame-hungry Gemma asks her boyfriend Danny and his media student mate Nathan to film her Big Brother audition. They hear about a sex party and change course, but soon wish they hadn't as the party goers turn out to be devil worshippers.
---
46. A Night in the Woods (2011)
Storyline: Brody, his girlfriend Kerry and their friend Leo go hiking in Dartmoor's Wistman's Woods, so named because of its legendary haunted past.
---
47. The Amityville Haunting (2011)
Storyline: This movie is a 'found-footage' film about the Benson family who moves into the infamous house where the DeFeo family were murdered in the 1970s over 30 years earlier.
---
48. Haunted Poland (2011) / Nawiedzona Polska
Storyline: The actual tape of a couple who travel to Poland but find themselves disturbed by an evil force when the girl returns to her home town where she once played an Ouija board.
---
49. End of Watch (2012)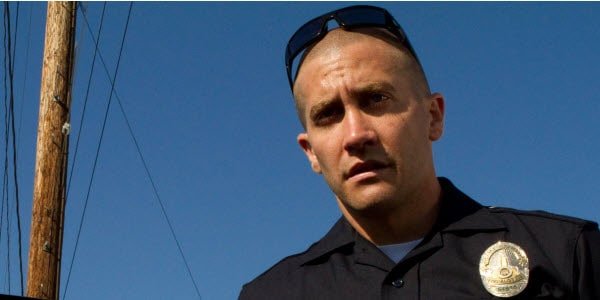 Storyline: Shot documentary-style, this film follows the daily grind of two young police officers in LA who are partners and friends, and what happens when they meet criminal forces greater than themselves.
---
50. The Bay (2012)
Storyline: Chaos breaks out in a small Maryland town after an ecological disaster occurs.
---
51. 100 Ghost Street: The Return of Richard Speck (2012)
Storyline: In 2010, paranormal investigators tried to film Richard Speck's ghost at the site of his heinous killing spree. The victims' families have finally released the footage that documents their last days.
---
52. Greystone Park (2012)
Storyline: In October 2009, the filmmakers went into an abandoned psychiatric hospital to explore the 'haunted' institution, famous for its radical treatment of patients with mental illness.
---
53. Bigfoot: The Lost Coast Tapes (2012)
Storyline: After a "Bigfoot Hunter" claims to possess the body of a dead Sasquatch, a disgraced investigative journalist stakes his comeback — and the lives of his documentary film crew — on proving the find to be a hoax.
---
54. The Helpers (2012)
Storyline: Seven friends on a road trip to Las Vegas break down near a rest-stop motel, where they encounter a seemingly helpful group of people. Convinced to stay overnight, the friends wake up in their rooms to a gruesome and bloody terror.
---
55. Chronicle (2012)
Storyline: Whilst attending a party, three high school friends gain superpowers after making an incredible discovery underground. Soon, though, they find their lives spinning out of control and their bond tested as they embrace their darker sides.
---
56. V/H/S (2012)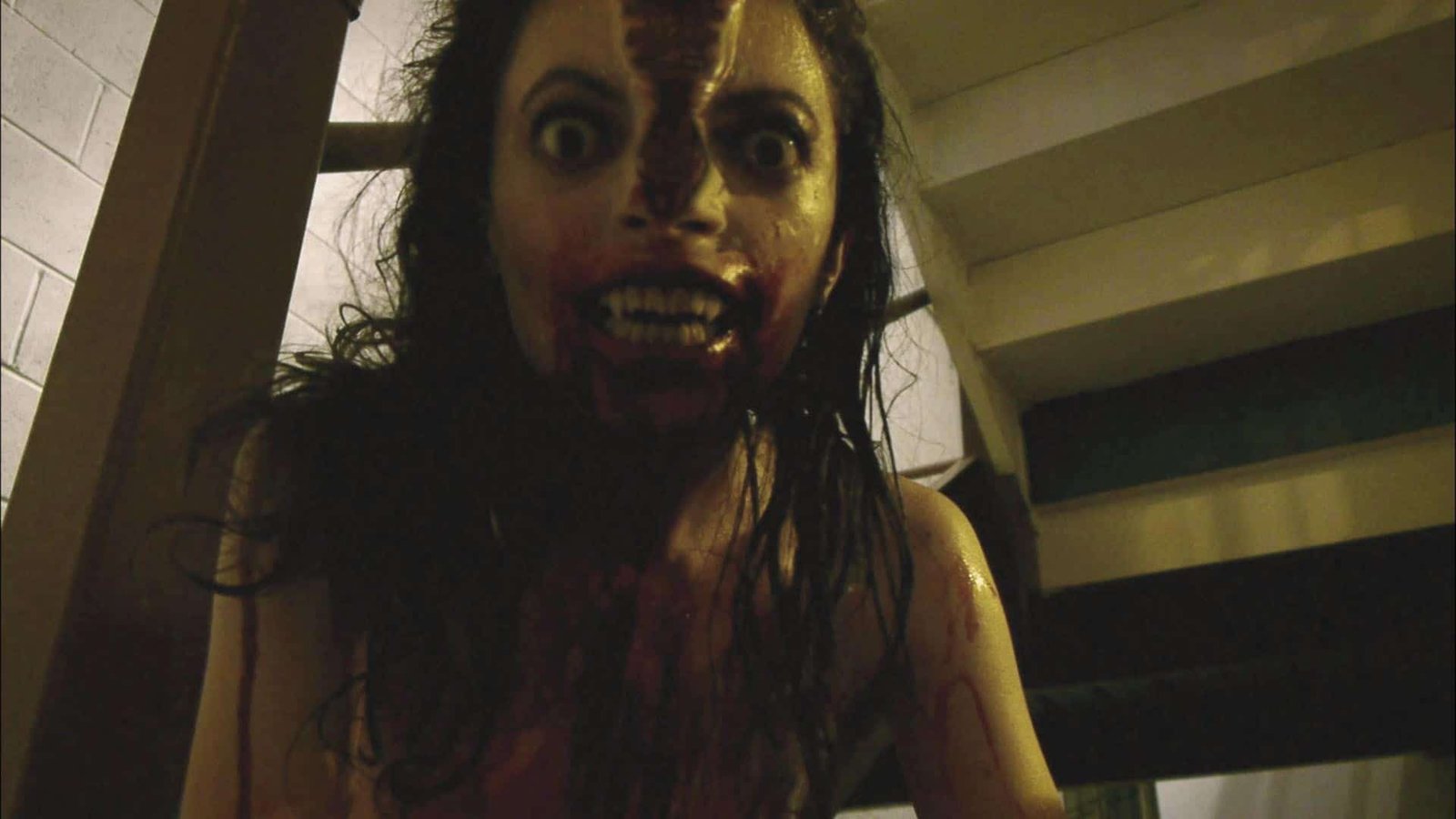 Storyline: When a group of misfits is hired by an unknown third party to burglarize a desolate house and acquire a rare VHS tape, they discover more found footage than they bargained for.
You can also see its sequel:
---
57. The Devil Inside (2012)
Storyline: In Italy, a woman becomes involved in a series of unauthorized exorcisms during her mission to discover what happened to her mother, who allegedly murdered three people during her exorcism.
---
58. The Pyramid (2014)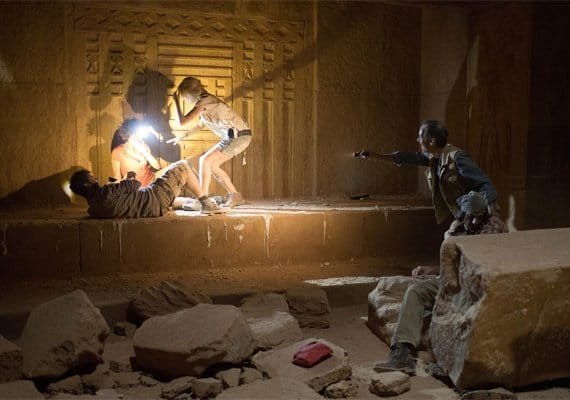 Storyline: An archaeological team attempts to unlock the secrets of a lost pyramid only to find themselves hunted by an insidious creature.
---
59. The Taking Of Deborah Logan (2014)
A documentary team plans to shoot a documentary about Deborah, a senior woman who has Alzheimer's disease. For the first few days things were good, but then strange things started to happen around the house. Is she Deborah Logan or someone else?
---
50+ Interesting Found Footage Horror Thriller Movies List! The reason I love such movies is the way they implement creativity under such small budget and fewer resources. They also take these films under few days or weeks probably. Do let us know your favorite movies.