Daawat-e-Ishq (2014) Review: Daawat-e-Ishq is a 2014 Bollywood comedy drama film directed by Habib Faisal and produced by Aditya Chopra under the banner of Yash Raj Films.
YRF. Says it all. The film kicks off in the manner of a social drama, turns into a mild thriller, then takes on the dimensions of a culture clash comedy, and finally winds up like how every Yash Raj banner ends.
The movie glows in some aspects and dull whines in others. It just makes up a good critics crotch day while bums up fans of the leads who would fling themselves to any nonsensical praise for the two, if given a chance.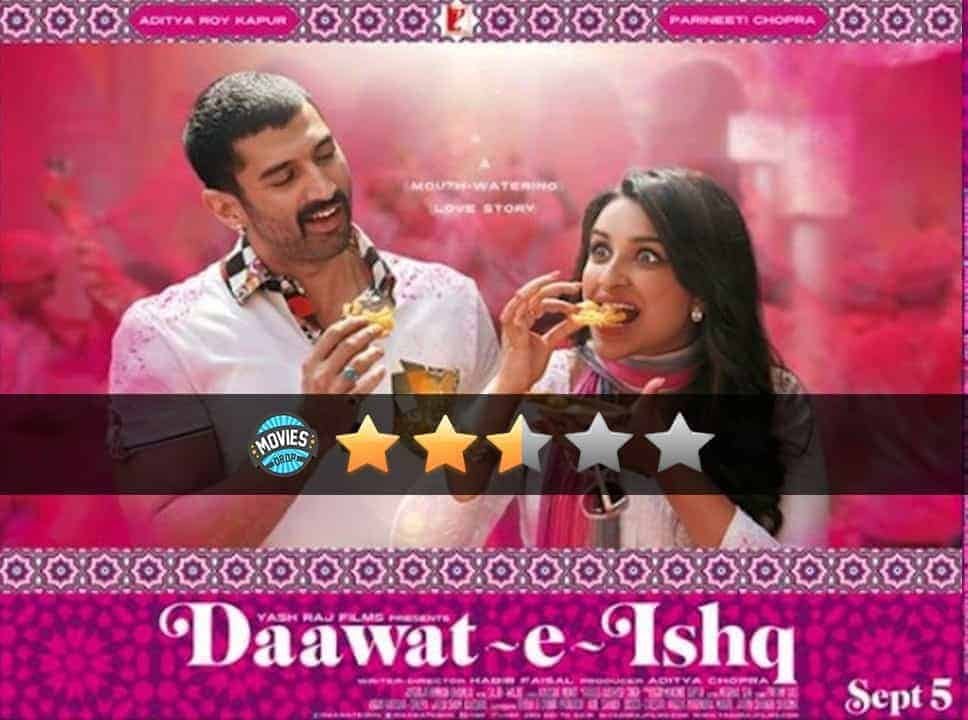 CAST AND CREW
Starring Aditya Roy Kapur, Parineeti Chopra
Directed by Habib Faisal
Produced by Aditya Chopra
Music by Sajid-Wajid
Studio Yash Raj Films
Language Hindi
MOVIE TRAILER
---
Khoobsurat (2014) Review
Hyderabadi Gulrez (Parineeti Chopra), a disillusioned lady fed up with the dowry-seeking men presented by her dad (Anupam Kher) meets Lucknowi Tariq aka 'Big Boss Hyderi Kebab' (Aditya Roy Kapur). Rest is history, as they say.
CAST & CREW
Chic and funky is how I had s=describe this daawat. The film is never less than watchable primarily because the always dependable actress puts her best foot forward. The handsome Kapoor looks less handsomer and more of an actor, which is good for the movie but not for him. If only the screenplay hadn't been quite as convoluted and the heroine's changes of heart so frequent and inexplicable, Daawat-e-Ishq would have been a far smoother ride.
The director has mixed up the right amount of ingredient to give almost a perfect taste to all the recipes in Daawat-e-Ishq but the cast tries too hard to make up for the fact that this movie has absolutely nothing new to offer. It just has been presented in a new manner. The scenes where Parineeti and Anupam are interviewing grooms was probably meant to mock the system but in no way does it affect you. Similarly falling in love over kebabs and firni in 3 days is a tad bit overstretched.
MUSIC
Not the best foot forward by Sajid-Wajid.
VERDICT
It might not be the grand feast that it promises to be, but some its flavors are alluring enough for the film to be a reasonably appetizing one-time watch.
MOVIESDROP RATING: 2.5/5