The man who recreated "Batman" and spread its awesomeness further. The man who made the entire Hollywood shake with his dream-dream movie. Yes, we are talking about Christopher Nolan, which of course you would have apparently known by seeing the title. Most of his films are characterized by their complex narrative structures, morally ambiguous characters, and strong connection to film noir.
Mr.Nolan loves, not just his movies, but also other movies and he is a big fan of James Bond and Stanley Kubrick. I was surprised to see the list of movies he admired, most of them being Science Fiction genre. Below I have mentioned his top 10 Favorite movies (according to IMDb).
1. 2001: A Space Odyssey (1968)
Storyline: Humanity finds a mysterious, obviously artificial, object buried beneath the Lunar surface and, with the intelligent computer H.A.L. 9000, sets off on a quest.
---
2. The Black Hole (1979)
Storyline: A research vessel finds a missing ship, commanded by a mysterious scientist, on the edge of a black hole.
---
3. Blade Runner (1982)
Storyline: Deckard, a blade runner, has to track down and terminate four replicants who hijacked a ship in space and have returned to Earth seeking their maker.
---
4. Chinatown (1974)
Storyline: A private detective investigating an adultery case stumbles on to a scheme of murder that has something to do with water.
---
5. The Hitcher (1986)
Storyline: A young man who escaped the clutches of a murderous hitch-hiker is subsequently stalked, framed for the hitcher's crimes, and has his life made into hell by the same man he escaped.
---
6. Lawrence of Arabia (1962)
Storyline: A flamboyant and controversial British military figure and his conflicted loyalties during his World War I service in Arabia.
---
7. On Her Majesty's Secret Service (1969)
Storyline: James Bond woos a mob boss's daughter and goes undercover to uncover the true reason for Blofeld's allergy research in the Swiss Alps that involves beautiful women from around the world.
---
8. Star Wars (1977)
Storyline: Luke Skywalker joins forces with a Jedi Knight, a cocky pilot, a Wookiee and two droids to save the universe from the Empire's world-destroying battle-station, while also attempting to rescue Princess Leia from the evil Darth Vader.
---
9. The Man Who Would Be King (1975)
Storyline: Two British soldiers in India decide to resign from the Army and set themselves up as deities in Kafiristan–a land where no white man has set foot since Alexander.
---
10. Topkapi (1964)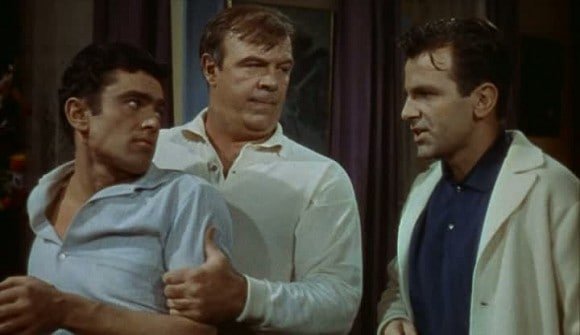 Storyline: Caper film about the theft of a jeweled dagger from an Istanbul museum.
---
And as well as anything by Stanley Kubrick.
Stanley Kubrick needs no introduction; he is the guy behind excellent movies like "The Shining" and "2001: A Space Odyssey".
These are some of the movies Christopher Nolan admired; these are classics in fact. So you can keep them on your Watch List or Download List if you haven't seen them.