If you are active on our MoviesDrop Facebook group then you should probably know that I'm a big fan of Person of Interest (POI). I'm badly waiting for their next season. So I decided to try some other TV series (TV Shows) during that 'wait' and I came across plenty of interesting ones. I love any movie or show which has computer technology or hacking screenplays.
Even if it has a single scene, I download the entire movie and watch it. I'm not a coder or programmer myself, but I'm a passionate learner when it comes to technology. In this article, I shared some of the best TV Series based on Hacking and Technology. Apart from entertaining you, they also teach you something about the technology scenario and hacking methods.
TV Series/Shows Based On Hacking & Technology
1. The IT Crowd (TV Series 2006)
Plot: The comedic adventures of a rag-tag group of technical support workers at a large corporation.
---
2. Chuck (TV Series 2007)
Plot: When a twenty-something computer geek inadvertently downloads critical government secrets into his brain, CIA and NSA assign two agents to protect him and exploit such knowledge, turning his life upside down.
---
3. Person of Interest (TV Series 2011)
Plot: An ex-assassin and a wealthy programmer save lives via a surveillance AI that sends them the identities of civilians involved in impending crimes.
---
4. Arrow (TV Series 2012)
Plot: Spoiled billionaire playboy Oliver Queen is missing and presumed dead when his yacht is lost at sea. He returns five years later a changed man, determined to clean up the city as a hooded vigilante armed with a bow.
---
---
5. Silicon Valley (TV Series 2014)
Plot: In the high-tech gold rush of modern Silicon Valley, the people most qualified to succeed are the least capable of handling success.
---
6. Halt and Catch Fire (TV Series 2014)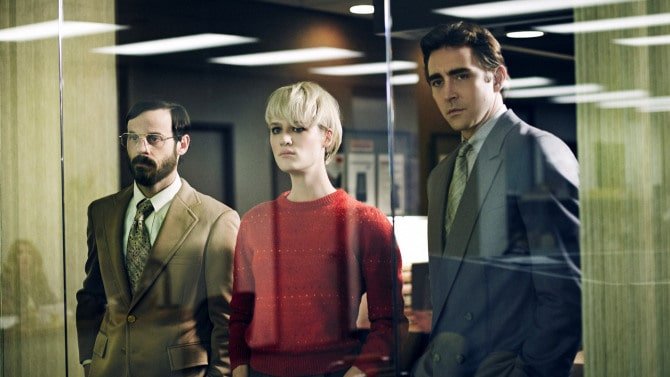 Plot: Set in the early 1980s, series dramatizes the personal computing boom through the eyes of a visionary.
---
7. Scorpion (TV Series 2014)
Plot: An eccentric genius forms an international network of super-geniuses to act as the last line of defense against the complicated threats of the modern world.
---
8. Mr. Robot (TV Series 2015)
Plot: Follows a mysterious anarchist who recruits a young computer programmer (Malek) who suffers from an anti-social disorder and connects to people by hacking them.
---
PLOT CREDITS: IMDb
I saw Mr. Robot S01E01, and it was nice. Hope they do great with upcoming episodes. These are some of my favorite and best TV series (shows) based on Hacking and Technology. Do let us know the ones you love on this list, or if you know any other awesome TV series related to this topic, kindly let us know in the comments below.
MOST RELATED: 40+ Movies Based On Hacking & Computer Technology