First, the title "10 Top Calorie Burning Horror Movies You Can Watch Instead Of Having Sex", health experts say making out with your sexual partner burns 144+ calories per half-hour, awesomeness it is? Plus there are many other benefits which I cannot discuss here since our niche is quite limited. 144+ calories is a great thing, but not everyone gets a change to make out, though we are desperate. Moreover 'Free' sex is just a myth now-a-days. 'Free' movies are no longer a myth, considering the popularity of torrents.
The Telegraph published an article detailing the results of a study done by the University of Westminster on the calorie-burning efficacy of horror films. The best outcome is, "Watching horror films burns nearly 200 calories a time". Below I have mentioned the top 10 Calorie-Burning Horror movies.
Top 10 Calorie Burning Horror Movies
Below is the list of top 10 Calorie Burning Horror Movies published by "The Telegraph", I'm pretty sure if you are a movie freak you might have seem some of these, but IMO all the top 10 are worth watching.
Interesting Fact about "The Shining (1980)"
During the making of the movie, Stanley Kubrick would occasionally call Stephen King at 3:00 a.m. and ask him questions like "Do you believe in God?"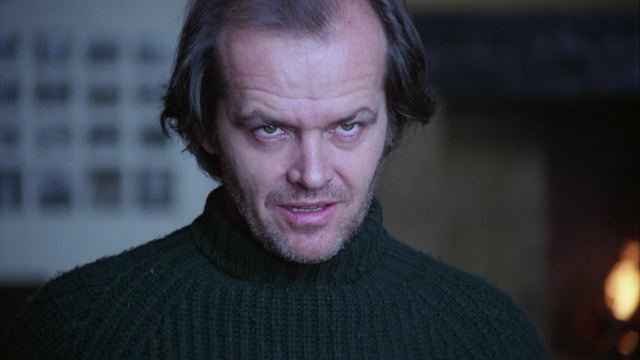 Director: Stanley Kubrick
Casting: Jack Nicholson, Shelley Duvall and Danny Lloyd
Storyline: A family heads to an isolated hotel for the winter where an evil and spiritual presence influences the father into violence, while his psychic son sees horrific forebodings from the past and of the future.
True Event: This movie was based on Stephen King's Novel. King has a strong personal attachment to the story about a family that spends one winter playing caretaker for a massive hotel then, isolation and strange phenomenon overtakes them. King and his wife Tabitha spent an evening in a similar Colorado hotel that was eerily empty. This seems to inspire them for taking this concept.
---
Interesting Fact about "Jaws (1975)"
Brody's dog in the movie was actually Steven Spielberg's real dog.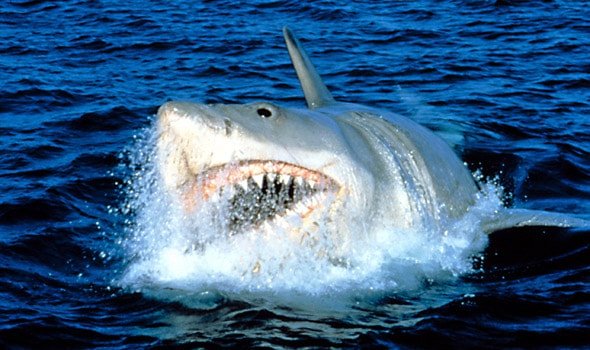 Director: Steven Spielberg
Casting: Roy Scheider, Robert Shaw and Richard Dreyfuss
Storyline: the Quadrology was a box-office hit of all times and possibly the best adventure-horror of all times due to its believability. its about A 25-foot-long great white shark terrorizes the fictional Northeastern fishing community of Amity Island, attacking swimmers and boaters for several days during the summer.
True Event: A series of shark attacks that plagued the New Jersey shore in 1916 inspired Peter Benchley to write it all. Over a 12-day period in July of that year, five people were attacked, four of whom died. A seven-foot-long great white shark was killed on July 14, and its stomach was found to contain human remains.
---
Interesting Fact about "The Exorcist (1973)"
The original teaser trailer, which consisted of nothing but images of the white-faced demon quickly flashing in and out of darkness, was banned in many theaters, as it was deemed "too frightening".
Director: William Friedkin
Casting: Ellen Burstyn, Max von Sydow and Linda Blair.
Storyline: Attempt by a pair of priests to exorcise a demon that has possessed a 12-year-old girl and the supernatural encounters became one of the most horrifying movies of all times. Almost most of the movies were then inspired from this historic shout-out-with-fear.
True Event: The novel "The Exorcist" was inspired by an article about an exorcism performed on a 13-year-old boy in Mount Rainier, Maryland in 1949. The story's details have been muddled through the years in order to protect the family but the exorcism was performed in St. Louis. Evidence points to the boy's behaviour not being nearly as outrageous or supernatural as was portrayed in the film. No priest died in the process which was another adds up in the movie.
---
Interesting Fact about "Alien (1979)"
130 alien eggs were made for the egg chamber inside the downed spacecraft.
Director: Ridley Scott
Casting: Sigourney Weaver, Tom Skerritt and John Hurt
Storyline: The crew of a commercial deep space mining ship, investigating a suspected S.O.S., lands on a distant planet and discovers a nest of strange eggs.
---
Interesting Fact about "Saw (2004)"
Jigsaw's puppet was completely made from scratch by the films creators (it was not bought at a store or a puppet that was altered).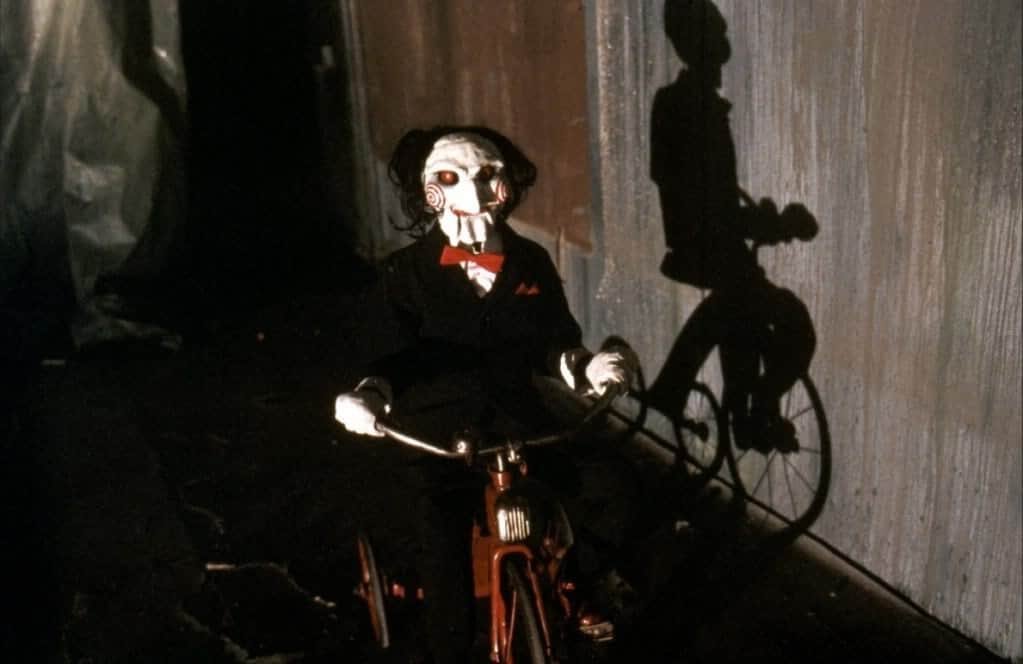 Director: James Wan
Casting: Cary Elwes, Leigh Whannell and Danny Glover
Storyline: With a dead body laying between them, two men wake up in the secure lair of a serial killer who's been nicknamed "Jigsaw". The men must follow various rules and objectives if they wish to survive and win the deadly game set for them.
---
Interesting Fact about "A Nightmare on Elm Street (1984)"
New Line Cinema was saved from bankruptcy by the success of the film.
Director: Wes Craven
Casting: Heather Langenkamp, Johnny Depp and Robert Englund
Storyline: In the dreams of his victims, a spectral child murderer stalks the children of the members of the lynch mob that killed him.
True Event: This movie is believed to be inspired by Bangungot, the sudden death of a person while sleeping. In Japan it is called as pokkuri. It has been labeled sudden unexpected nocturnal death syndrome (SUNDS). The strange disorder kills 43 per 100,000 young Filipinos. Asia has an historical culture brimming with folklore about nocturnal demons and lethal nightmares.
---
Interesting Fact about "Paranormal Activity (2007)"
The entire movie was filmed in the movie director Oren Peli's own home.
Director: Oren Peli
Casting: Katie Featherston, Micah Sloat and Mark Fredrichs
Storyline: After moving into a suburban home, a couple becomes increasingly disturbed by a nightly demonic presence.
---
Interesting Fact about "The Blair Witch Project (1999)"
This film uses the word "fuck" 154 times.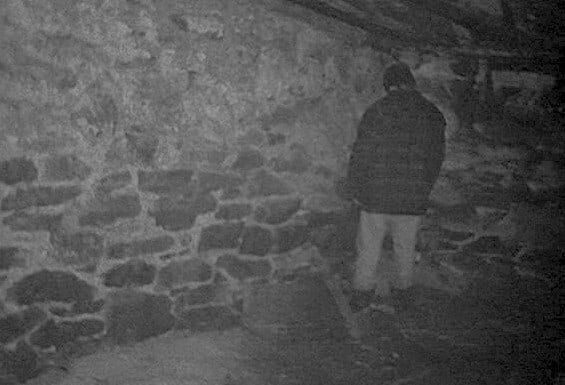 Director: Daniel Myrick and Eduardo Sánchez
Casting: Heather Donahue, Michael C. Williams and Joshua Leonard
Storyline: Three film students go missing after traveling into the woods of Maryland to make a documentary about the local Blair Witch legend leaving only their footage behind.
---
Interesting Fact about "The Texas Chain Saw Massacre (1974)"
The human skeleton used in the house was a real human skeleton. They used a real one because a human skeleton from India is far cheaper then a fake plastic skeleton.
Director: Tobe Hooper
Casting: Marilyn Burns, Paul A. Partain, Edwin Neal, Jim Siedow, Gunnar Hansen
Storyline: Bloody, heart-beat horror of the century, Which went through many remakes is a story about A group of young people travelling through rural Texas falling prey to a family of cannibals, including Leatherface, who wears a mask made from the skin of his victims and kills mercilessly with a machete.
True Event: I researched a lot to find if there was ever this ghastly occurrence and to my surprise, YES. Based on the life of Ed Gein, who was a serial killer from Plainfield, Wisconsin. The majority of the story is true, except for the fact that Ed Gein used a chainsaw to murder his victims. The real Ed Gein did wear a human's scalp and face. Also Director Tobe Hooper claims to have got the idea for the film while standing in the hardware section of a crowded store. While thinking of a way to get out through the crowd, he spotted the chainsaws.
You can also consider The Texas Chainsaw Massacre (2003).
---
Interesting Fact about "[Rec] (2007)"
Made and shot in real locations. No sets were built to make this movie.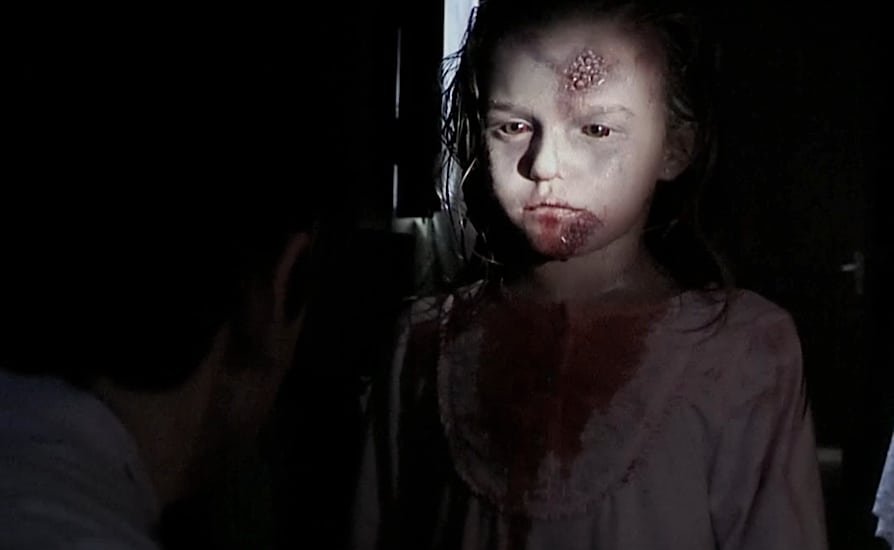 Director: Jaume Balagueró and Paco Plaza
Casting: Manuela Velasco, Ferran Terraza and Jorge-Yamam Serrano
Storyline: A television reporter and cameraman follow emergency workers into a dark apartment building and are quickly locked inside with something terrifying.
If you are sad that this list is limited to 10 Horror movies, then you can check our 40+ Horror Movies Inspired By True Events list. Do let us know your favorite movies below in the comments. Thanks.
The following two tabs change content below.
I'm a Blogger, Internet Marketer, Striving Entrepreneur, Atheist, and Proud Indian. Loves to hang out with friends, addicted to movies and music, wannabe photographer, tech lover, and pretty much living an internet life.
Latest posts by Pradeep Kumar (see all)