Ok ok, I can see you are the kind of person who hates to see movies having those damn good guys (yea, heroes) winning every time at the end of the movies. I mean when we start to watch a movie we obviously decide that the good guy will surely win at the end, that is something which some movie freaks hate. So I thought of making this list of movies where the bad guy wins. Sometimes villains are cool looking guys and all their actions are splendid. So here is my list of top good movies where the villain wins. I would not have mentioned some movies, either I wouldn't have watched it or I don't recommend it that much. Cheers. 🙂
Interesting Movies Where the Bad Guy Wins
| Wikipedia
Interesting Fact about "Primal Fear (1996)"
This is Edward Norton's motion picture debut.
Primal Fear is a 1996 American neo-noir crime and thriller film directed by Gregory Hoblit and starring Richard Gere, Edward Norton and Laura Linney. The film tells the story of a defense attorney, Martin Vail (Gere), who defends an altar boy, Aaron Stampler (Norton), charged with the murder of a Catholic archbishop, and his ensuing case against prosecutor Janet Venable (Linney).
---
| Wikipedia
Interesting Fact about "Se7en (1995)"
The word "fuck" and its derivatives are said a discernible 74 times throughout the movie.
Seven (sometimes stylized as Se7en) is a 1995 American thriller film, with horror and neo-noir elements, written by Andrew Kevin Walker, directed by David Fincher, and distributed by New Line Cinema. It stars Brad Pitt and Morgan Freeman, with Gwyneth Paltrow, R. Lee Ermey, and Kevin Spacey in supporting roles.
---
| Wikipedia
Interesting Fact about "No Country for Old Men (2007)"
This is the second film in history to share the Best Director Oscar between two directors.
No Country for Old Men is a 2007 American thriller written and directed by Joel and Ethan Coen, based on the Cormac McCarthy novel of the same name. The film stars Tommy Lee Jones, Javier Bardem and Josh Brolin, and tells the story of an ordinary man to whom chance delivers a fortune that is not his.
---
| Wikipedia
Interesting Fact about "The Silence of the Lambs (1991)"
In preparation for his role, Anthony Hopkins studied files of serial killers. Also, he visited prisons and studied convicted murderers and was present during some court hearings concerning serial killings.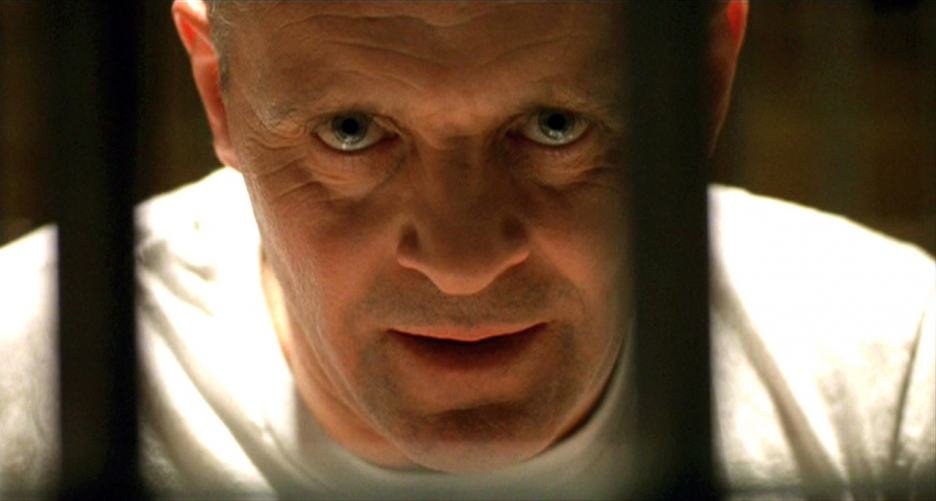 The Silence of the Lambs is a 1991 American thriller film that blends elements of the crime and horror genres. It was directed by Jonathan Demme and stars Jodie Foster, Anthony Hopkins, Ted Levine, and Scott Glenn. It is based on Thomas Harris' 1988 novel of the same name, his second to feature Hannibal Lecter, a brilliant psychiatrist and cannibalistic serial killer.
---
| Wikipedia
Interesting Fact about "The Usual Suspects (1995)"
Christopher McQuarrie's inspiration for the character of Keyser Soze was a real-life murderer by the name of John List, who murdered his family and then disappeared for 17 years.
The Usual Suspects is a 1995 American neo-noir film written by Christopher McQuarrie and directed by Bryan Singer. It stars Stephen Baldwin, Gabriel Byrne, Benicio del Toro, Chazz Palminteri, Kevin Pollak, Pete Postlethwaite, and Kevin Spacey.
---
| Wikipedia
Interesting Fact about "Swordfish (2001)"
Halle Berry agreed to the topless scene – ostensibly for an extra fee of $500,000 – because she wanted to overcome her fear of doing nude scenes. This was on top of her initial fee of $2 million.
Swordfish is a 2001 American thriller film directed by Dominic Sena and starring John Travolta, Hugh Jackman, Halle Berry, Don Cheadle and Vinnie Jones. The film centers around Stanley Jobson, an ex-con computer hacker who is targeted for recruitment into a bank robbery conspiracy because of his formidable hacking skills.
---
| Wikipedia
Interesting Fact about "Identity (2003)"
The poem "As I was going up the stair / I met a man who wasn't there. / He wasn't there again today / I wish, I wish he'd go away" which one of the characters claims to have written when they were young, is really a poem by Hughes Mearns.
Identity is a 2003 psychological horror-mystery film, directed by James Mangold and written by Michael Cooney. The film stars John Cusack, Ray Liotta, Amanda Peet, Alfred Molina, Clea DuVall and Rebecca De Mornay. The plot was inspired by Agatha Christie's novel And Then There Were None.
---
| Wikipedia
Interesting Fact about "Phone Booth (2002)"
The scene when Stu confesses everything was shot in the first take.
Phone Booth is a 2003 American suspense/psychological thriller film about a man who is held hostage in a telephone booth by a sniper. It stars Colin Farrell, Kiefer Sutherland, Forest Whitaker, Katie Holmes, and Radha Mitchell. The film was directed by Joel Schumacher.
---
Do let us know your favorite movies in the comments below. Do you recommend us any movie related to this topic? Feel share to share them too. 🙂
The following two tabs change content below.
I'm a Blogger, Internet Marketer, Striving Entrepreneur, Atheist, and Proud Indian. Loves to hang out with friends, addicted to movies and music, wannabe photographer, tech lover, and pretty much living an internet life.
Latest posts by Pradeep Kumar (see all)