Watching an adult comedy with a group of friends is a time well spent. Adult Comedy Movies are always fun to watch. We all have watched American Pie series while having a few beers with friends.
Indian Adult Comedy Movies
The genre of Adult (or Sex) Comedy is catching up pace quickly in India, not just in Bollywood (Hindi) but slowly on other places well. Here are the best Indian Adult Comedy Movies you can watch next time that bro-union happens.
Mumbai Matinee (2003)
Mumbai Matinee (2003) is a story of a 32 years old man Debu (played by Rahul Bose) who works as an advertising agent and is a virgin. He meets Baba Hindustani (played by Vijay Raaz) who promises to cure him. Nitin Kapoor (played by Saurabh Shukla) films him while he was working out in the gym. He edits the film in such a way that it gives an impression that Debu is having sex. Soon the film goes viral, and Debu becomes a sex symbol. He later meets Sonali (played by Parizaad Zorabian), and they fall in love with each other.
---
Masti (2004)
Masti (2004) is about three married guys who are fed up of their sex lives. One night they get together and decide to get away from their wives and relive their bachelor days. Soon they find out they are seeing the same girl – Monica (played by Lara Dutta). She starts blackmailing the guys and asks for money. Terrified from wives, the guys arrange the money and goes to the place where Monica is meeting them, and something unexpected happens.
---
Mixed Doubles (2006)
Mixed Doubles (2006) is a story of a man Sunil Arora (played by Ranvir Shorey) in his 30s. He is married to Malti (played by Konkona Sen Sharma), and they have a son. Sunil starts feeling that he is getting old and is not able to satisfy his wife in the bedroom. When a friend of Sunil comes from the USA and tells him about how swinging has kept him physically young. Sunil starts connecting to possible swingers by responding to magazine ads while Malti is against it.
---
Dostana (2008)
Dostana (2008) is about two guys Sameer Kapoor (played by Abhishek Bachchan) and Kunal Chopra (played by John Abraham). Both of them meet each other at a friend's place. While looking for a flat to rent they run into each other and both of them love it. The apartment belongs to Neha Melwani (played by Priyanka Chopra) who lives with her aunt (played by Sushmita Mukherjee). Aunty refuses the boys to rent the apartment because Neha wants only girl flatmates. They pretend to be a gay couple to get the apartment and what follows next messes their lives.
---
Delhi Belly (2011)
Delhi Belly (2011) is a story of three friends living in a shoddy apartment in Delhi. Tashi's girlfriend asks him to deliver a package for her. The package gets mixed up with another package, and a bunch of ruthless gangsters torture the three boys. Delhi Belly was in the news because of its abusive language and a controversial song – Bhaag DK Boss in the film. The film will give you a good laugh with a pinch of suspense and thrill.
---
Vicky Donor (2012)
Vicky Donor (2012) directed by Shoojit Sircar is a movie about a guy Vicky (played by Ayushmann Khurrana) who lives with his widowed mother and grandmother. His mother runs a small beauty parlor to run the family. Vicky's mother is always nagging him about work. Dr. Baldev Chaddha (played by Annu Kapoor) who runs a fertility clinic discovers Vicky and asks him to donate his sperm in exchange for money. Vicky first hesitates but then agrees to donate because he is getting enough money. While Vicky was in a bank to deposit money, he meets Ashima (played by Yami Gautam). Both of them gets talking and eventually falls in love with each other. Ashima later finds that Vicky used to donate sperm and leaves him. Later, Dr. Chaddha comes to rescue, and the couple reunites.
---
Grand Masti (2013)
Grand Masti (2013) is a sequel of Masti (2004). The film has three guys who are not happy with their sex lives. They get an invitation to a college reunion from their university. Their wives refuse to join them. They reach their college in excitement and possibility of having sex but turns out that the college's principal has set strict rules about sex and stuff. Later their wives come into the scene, and the story establishes.
---
Sorry Teacher (2012)
Sorry Teacher (2012) is a Telugu Adult Comedy Film. The film is about a student who falls in love with his teacher Madhu (played by Kaavya Singh). He tries everything to impress and woo her. The film was the reason of many controversies because of its sexual content.
---
The Shaukeens (2014)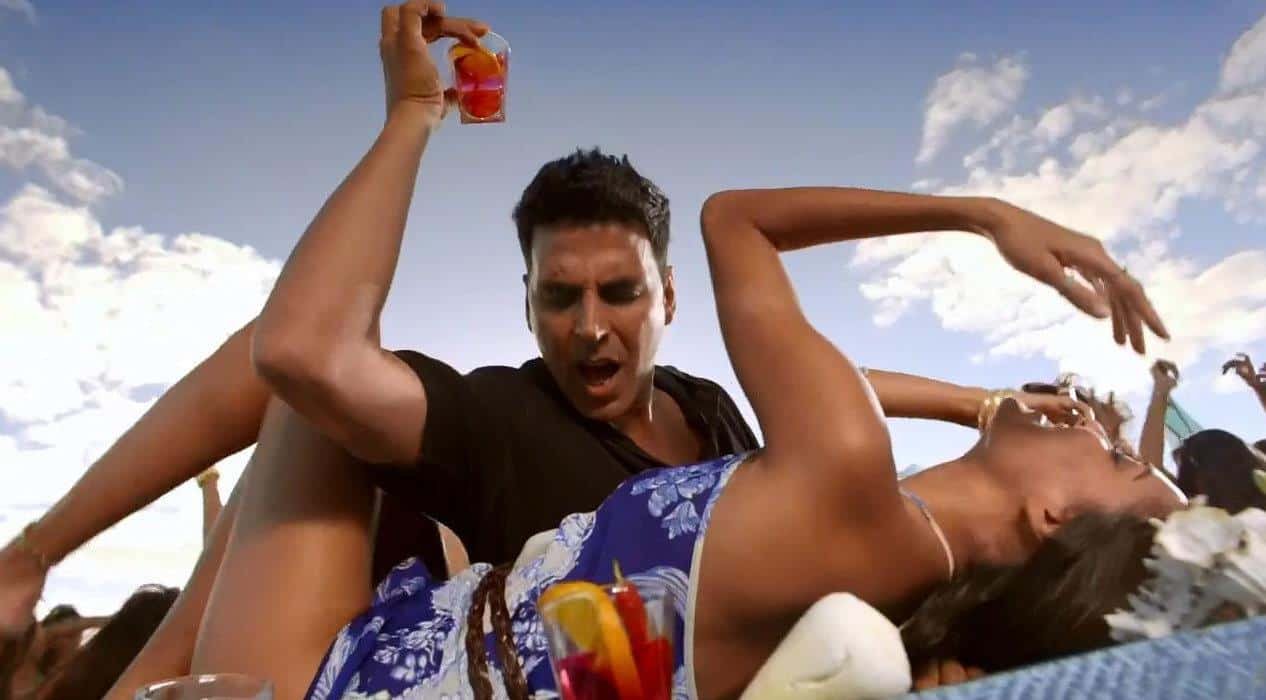 The Shaukeens (2014) is a story of three old men. They plan a holiday in Mauritius to have some fun and probably sex. They meet Ahana (played by Lisa Haydon), and each of them tries to impress her. Ahana is a fan of Akshay Kumar and wants to meet him. The three old men try and take Ahana to meet Akshay Kumar.
---
Hunterrr (2015)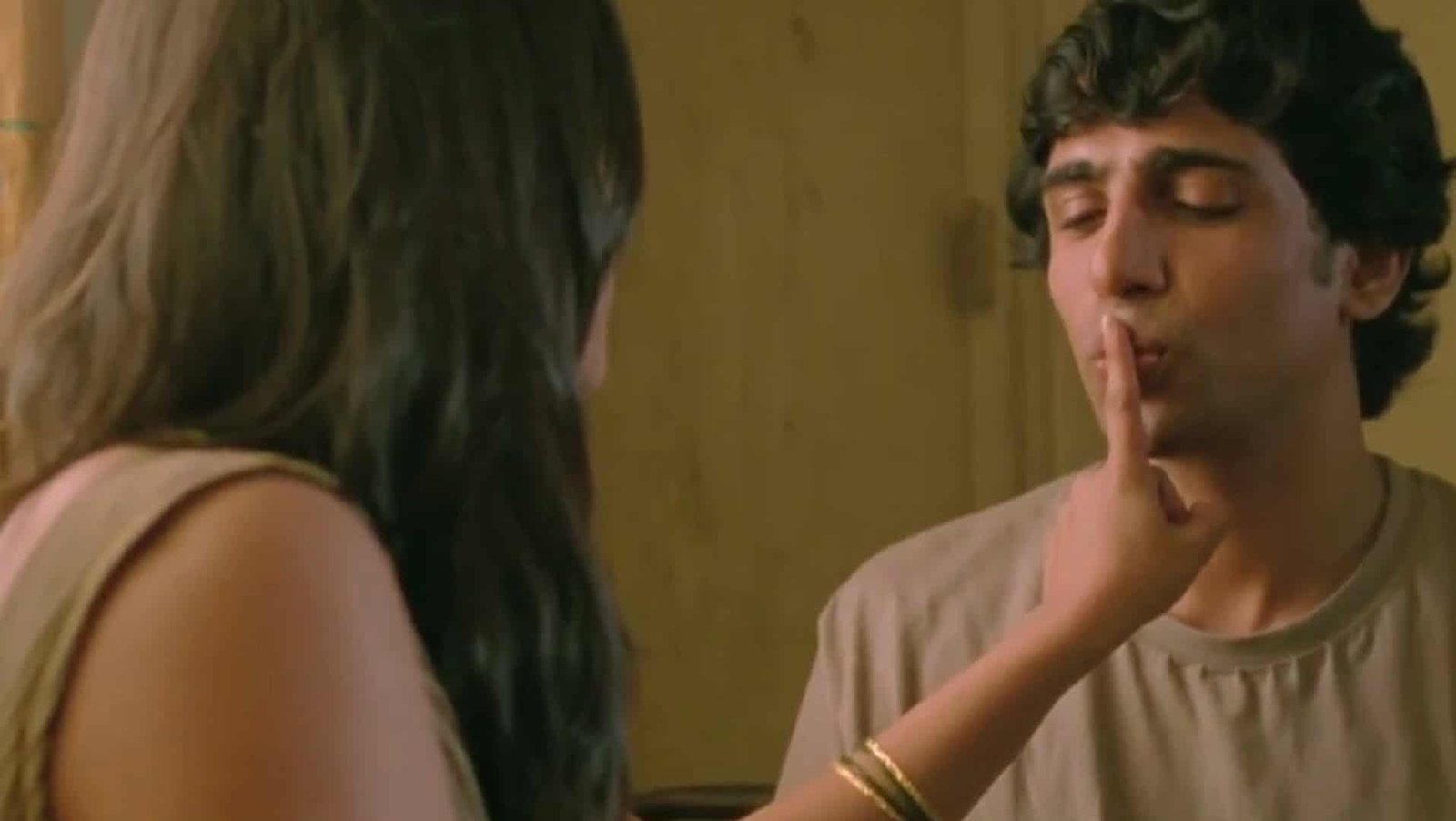 Hunterrr (2015) is a story of a boy Mandar Ponkshe (played by Gulshan Devaiah) who is a sex addict. Mandar is interested in scoring one night stands, and his philosophy of love is only about sex. He starts liking a girl Tripti (played by Radhika Apte) and later finds out that he is actually in love with her. Mandar lies about his past relationships to Tripti. When Tripti's ex-boyfriend comes into the equation, Mandar starts feeling insecure and decides to confess to Tripti.
---
Guddu Ki Gun (2015)
Guddu Ki Gun (2015) is a story about a door-to-door washing powder salesman Guddu (played by Kunal Khemu) who is a 'bihari' living in Kolkata. Guddu is good with girls especially married homemakers. He does not believe in true love. When he ditches one of his girlfriends, Bholi (played by Aparna Sharma) her grandfather casts a black magic on Guddu. Because of his black magic, Guddu's private parts turn into gold and the only way he can get rid of this curse is to find true love and stay faithful to her.
---
Trisha Illana Nayanthara (2015)
Trisha Illana Nayanthara (2015) is a Tamil Adult Comedy written and directed by Adhik Ravichandran. The film is about a guy named Jeeva (played by G.V Prakash Kumar). After getting dumped by two girls for different reasons, he leaves Chennai to go Kumbakonam. When he reaches Kumbakonam, he meets his ex-girlfriend and falls in love with her again.
---
Mastizaade (2016)
Mastizaade (2016) is a story about two guys who are ad-filmmakers. Both of them are sex addicts and goes to a treatment center for sex addicts organized by two twin sisters. The men fall in love with the twin sisters and later find out that the girls started the treatment center for the possibility of having sex.
---
Let us know your favorite Adult Comedy Movies in the comment section below. To watch Indian Adult Comedy Movies, you have to leave your brains behind. Most of the movies in the above list are weak on the story part. But then who watches an Adult Comedy for the story. Guddu Ki Gun, Vicky Donor, Hunterrr and Mixed Doubles are good on the story part also.