So the only thing which normally comes to our mind when we say Korea is Gangnam Style video of Psy and Kim Jong. But then there is one amazing thing about Korea which is their Film Industry. And now we have a list of Best Korean Crime Thriller Movies for you to watch this weekend!
Best Korean Crime Thriller Movies
1. Joint Security Area (2000) | Gongdong gyeongbi guyeok JSA (original title)
At Korean Demilitarized Zone, two North Korean soldiers are shot. And then the blame games and investigation begin between two countries. To get to the bottom of the event, an investigation panel under Neutral Nations Supervisory Commission is set up to understand what exactly happened that night.
---
2. Sympathy for Mr. Vengeance (2002) | Boksuneun naui geot (original title)
Starring Ha-kyun Shin, this a story about a deaf worker whose sister needs an urgent kidney transplant. He gets in touch with organ trafficking mob, who strike a deal with him. He can sell his kidney to them and get 10 million to get her sister operated. But he has no money to pay for his own surgery. That is when his street smart girlfriend gives him the idea to kidnap his Boss's daughter for extortion money. But things turn bad and set him on a path of vengeance.
---
3. Memories of Murder (2003) | Salinui chueok (original title)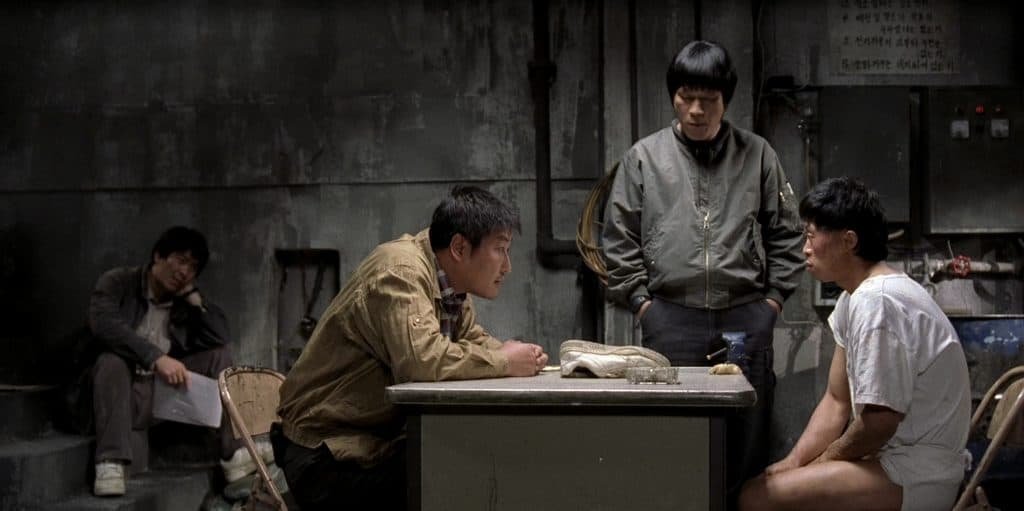 A serial murderer is raping female victims by gagging them with their underwear and then torturing them in province of Gyunggi. To catch the serial killers, two stupid but voracious detectives come on board. A third specialized detective, Seo Tae-Yoon joins them. But lack of judgment makes them miss out on a huge clue which could have solved the murder mystery in minutes. With master execution and amazing visuals, this movie is one that you should not miss.
---
4. Silmido (2003)
Based on a true story which revolves around the tension between two countries, North Korea and South Korea. On Simido Island in North Korea, 31 criminals, including some who are on death row, are being trained to get inside North Korea and take revenge from them. But then suddenly, peace talks start happening between two countries which is leading to elimination of 31 criminals. A revolt breaks out on Island and rest is all history.
---
5. Oldboy (2003) | Oldeuboi (original title)
A man, who leads a regular life with a regular family is kidnapped out of the blue and locked up in box for 15 years. When he is released, he sets out to find his tormentor who took 15 precious years of his life. The plot? He needs to find his captor within 5 days! Though some of the scenes in the movie are quite brutal and the rating is given as R.
---
6. Antarctic Journal (2005) | Namgeuk-ilgi (original title)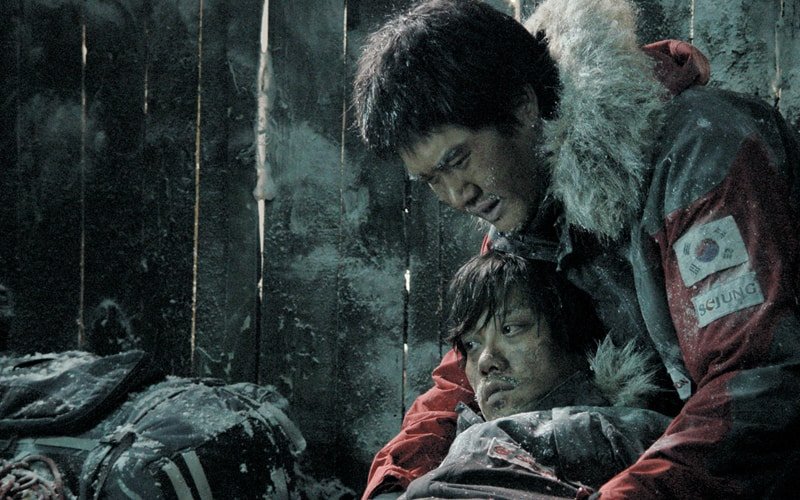 When even a small mistakes can bring down doom on people. A Korean team sets of to expedition in Antarctic, where they find a 80 year old lost journal of a British Expedition party. Initial days went smoothly, but then strange incidents, resembling the incidents recorded in the journal, start happening around them. The movie is based on more psychological facts which make it a good watch.
---
7. Sympathy for Lady Vengeance (2005) | Chinjeolhan geumjassi (original title)
Lee Guem-ja serves 13 years on counts of kidnapping and murder of a 6 year old. When she is release, she sets on a journey to find the real culprit. She gets support from her daughter and other inmates, but then will these actions help find her solace from the burning fire of vengeance inside her?
---
8. A Bittersweet Life (2005) | Dalkomhan insaeng (original title)
When in Mob, the Boss is always right. But then how can you make a movie when there will be no rebellious character? A mobster turns against his Boss, simply to find meaning to his actions. And that's how a beautiful movie is created with lots of action and gore.
---
9. A Dirty Carnival (2006) | Biyeolhan geori (original title)
What happens when a mobster meets an old friend, who is a director now and wants to make a movie regarding the same subject? Too many beans are spilled and now the mobster is under scrutiny of the whole Mob and Investigative authorities.
---
10. A Bloody Aria (2006) | Guta-yubalja-deul (original title)
An aspiring opera singer goes on a day trio with his Professor; mesmerized by her beauty, Professor tries to make advances on her. But she flees, only to be held captive by Forest Thugs along with the Professor. And then they both realize that now they are a part of sadistic mind games of the forest thugs.
---
11. Voice of a Murderer (2007) | Geu nom moksori (original title)
The son of a famous new anchor HAN Kyung-bae is kidnapped. The kidnapper calls the parents for extortion money and gives them direction for the drop facility. The only mistake was that parents informed police. And police has now assigned a veteran detective against the kidnapper. But the kidnapper outwits investigative authorities at every step, making the plot more amazing!
---
12. The Chaser (2008) | Chugyeogja (original title)
Based on a true serial killer case, the story is about an ex-detective who is now working as a pimp. But the problem in business comes when some of girls went missing. He realizes that all the missing girls were contacted by the same client with whom one of his girls is going to meet at the same moment. And the movie is so good; there is an American remake for it!
---
13. Mother (2009) | Madeo (original title)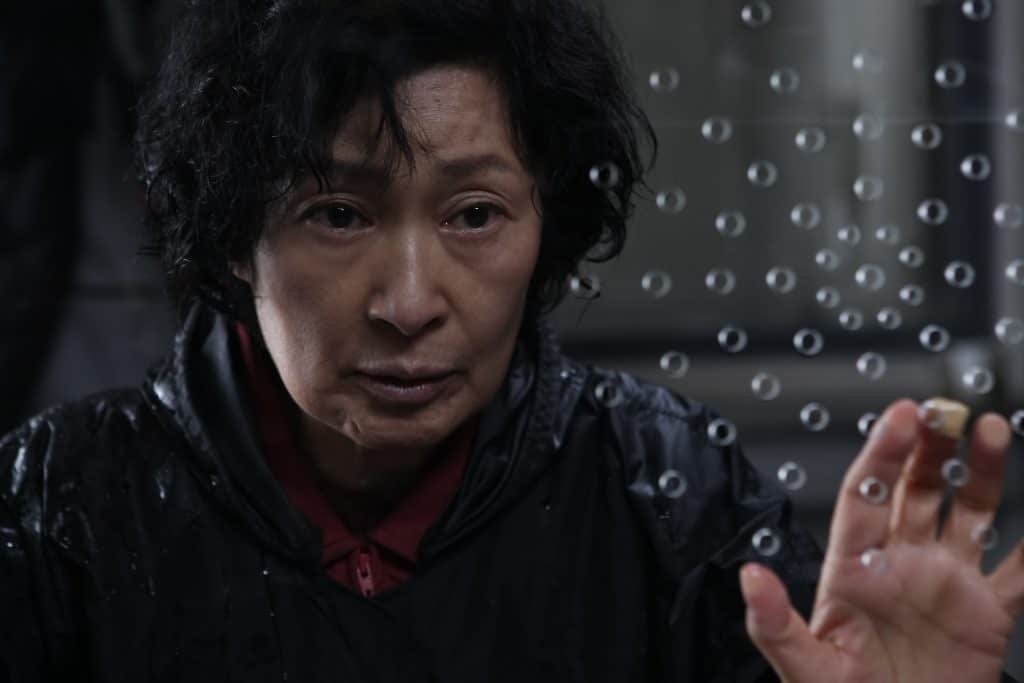 An emotional story with drama at right places including plots and thrilling twists at right moments. A mother's son, who is mentally challenged, is being roped as a murderer who has killed a teenage girl. Knowing his son too well, the mother sets out to find the real culprit and get his son off from the hooks of law and order.
---
14. White Night (2009) | Baekyahaeng: Hayan eodoom sokeul geolda (original title)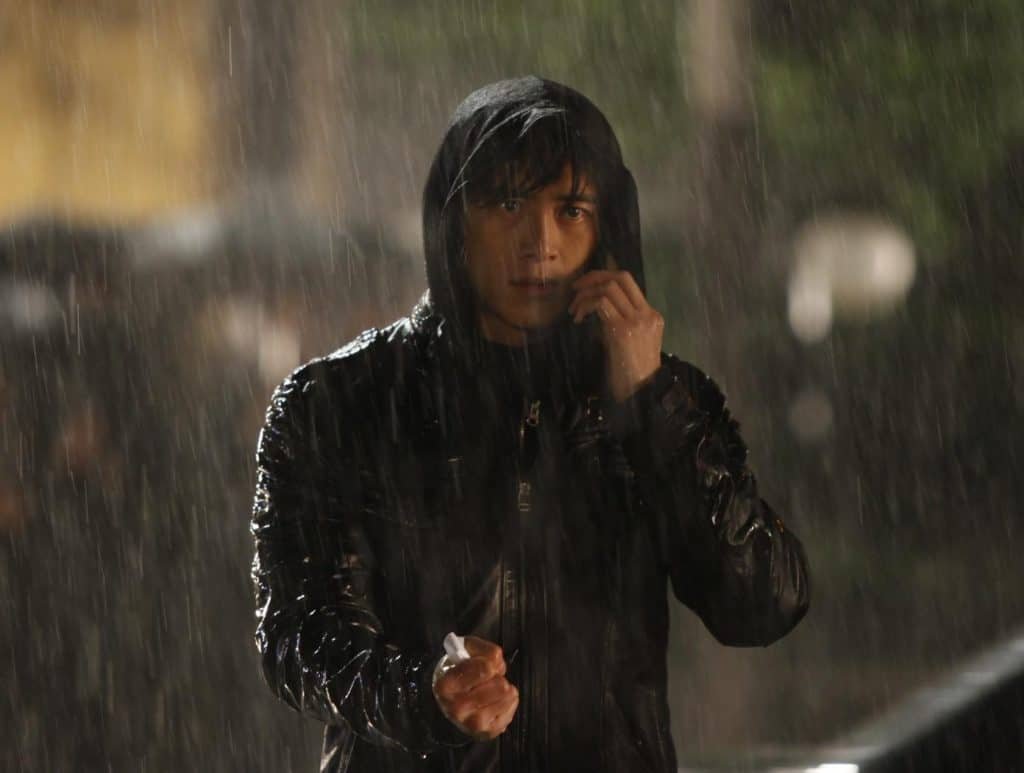 A pawn Broker is mysteriously found murdered by a Police Detective. Since Police doesn't find any resistance at the crime scene, they believe that crime was done by one of the acquaintance of the victim. Three people come under suspicion, but due to lack of evidence, the case is not solved. But after 1 year, one of the suspects dies in the same manner, making the scenarios of the crime more grave. After 1 years, the lead investigator is about to retire, but with a heavy heart because he is not able to solve the only case of his career.
---
15. The Yellow Sea (2010) | Hwanghae (original title)
A Taxi driver working in China is under a lot of debt, thanks to his gambling problem. His wife leaves him to go and work in South Korea and promises to send him money. But he has not heard from his wife for over an year now, Worried, he goes to South Korea, only to realize that International gangsters including police and local gangs want to have a word with him. But around all this mess, he still needs to look for his wife.
---
16. The Man from Nowhere (2010) | Ajeossi (original title)
One of the most popular movies given to us by Korean Film Industry, the story is about a an average Pawn shop owner, who gets into mess with drug and organ trafficking mob to save his only friend, who is a child. The movie is not justv an emotional one, but fully action packed!
---
17. No Mercy (2010) | Yongseoneun eupda (original title)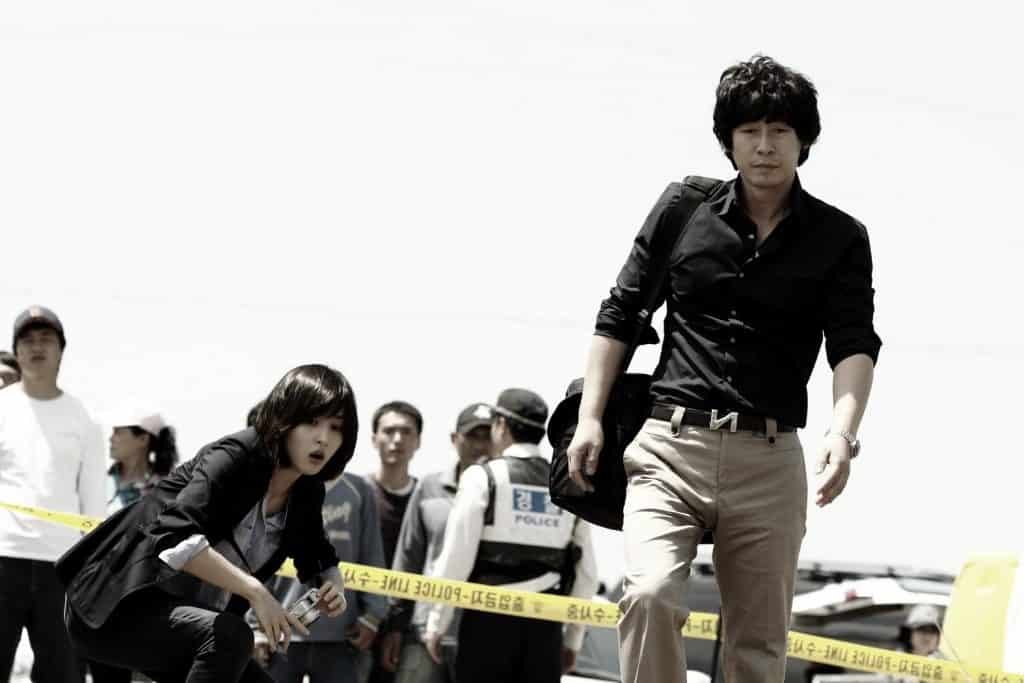 Not one of the most celebrated film, but one which you should not miss. A forensic pathologist is investigating crimes of a serial killer, who loves to decapitate his victims. Soon the police find a suspect, who doesn't confess to his crime, but is clearly involved some way or the other because Mr.Pathologist's daughter is missing.
---
18. I Saw the Devil (2010) | Ang-ma-reul bo-at-da (original title)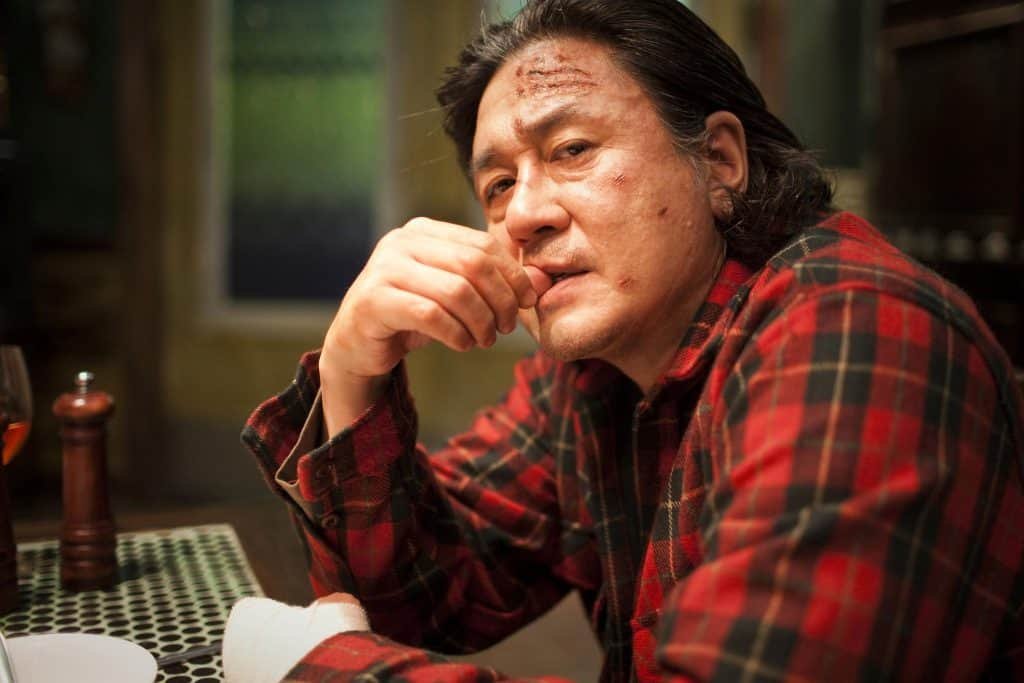 A secret agent, who is working with South Korean Government, finds his wife brutally tortured and murdered by a serial killer. After extensive research and good connections, he zeroes on one man who he believes that has killed his wife. But he doesn't take revenge on the spot. He puts the man on slow torture. But comes across a question, is this all really worth it?
---
19. Moss (2010) | Iggi (original title)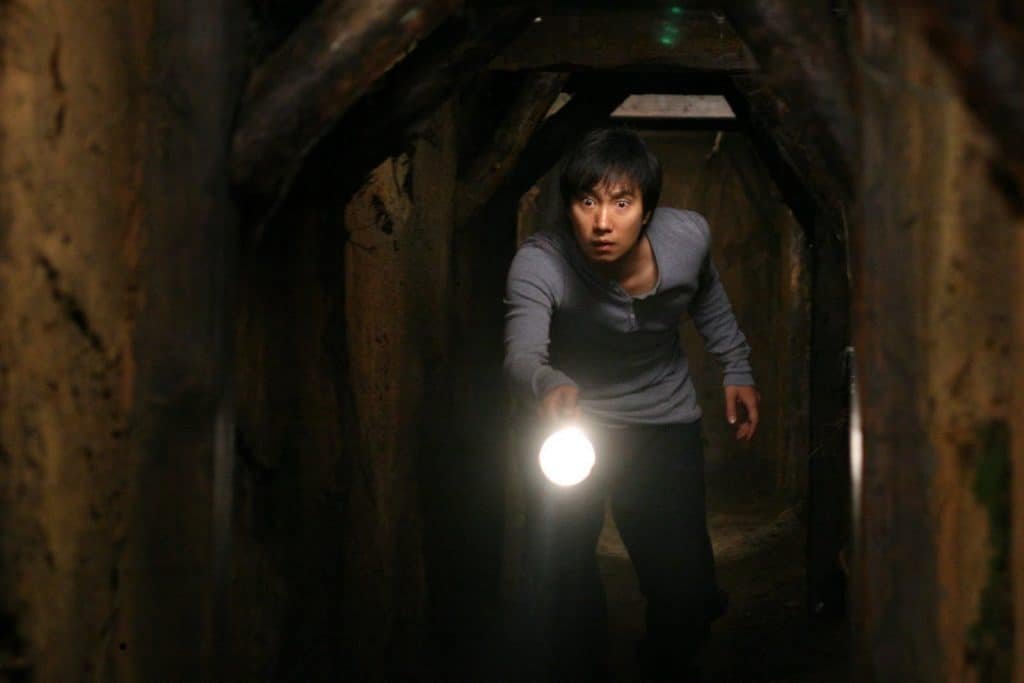 A son gets a call from his Father's village, informing him that his father has expired. Tired of his city life and desperately looking for a break, the son travels to his father's village to pay his last respects. But then he encounters strange behavior from other villagers and resistance from them. He tries his best to find out reason for such alienation, but does he become successful in his attempts? And what if the truth s better left unsaid?
---
20. The Housemaid (2010) | Hanyo (original title)
Will you die for love, just to satisfy jealousy? A piano teacher hires one of his students as housemaid to help around with chores and his wife in sewing orders. But then the housemaid seduces him and they sleep together, leading to scandalous pregnancy! The housemaid then goes on a spree of jealousy and makes sure to threaten Mr.Pianoist for abortion, to have a family life. But that simply leads to destroying a family.
---
21. Confession of Murder (2012) | Nae-ga sal-in-beom-i-da (original title)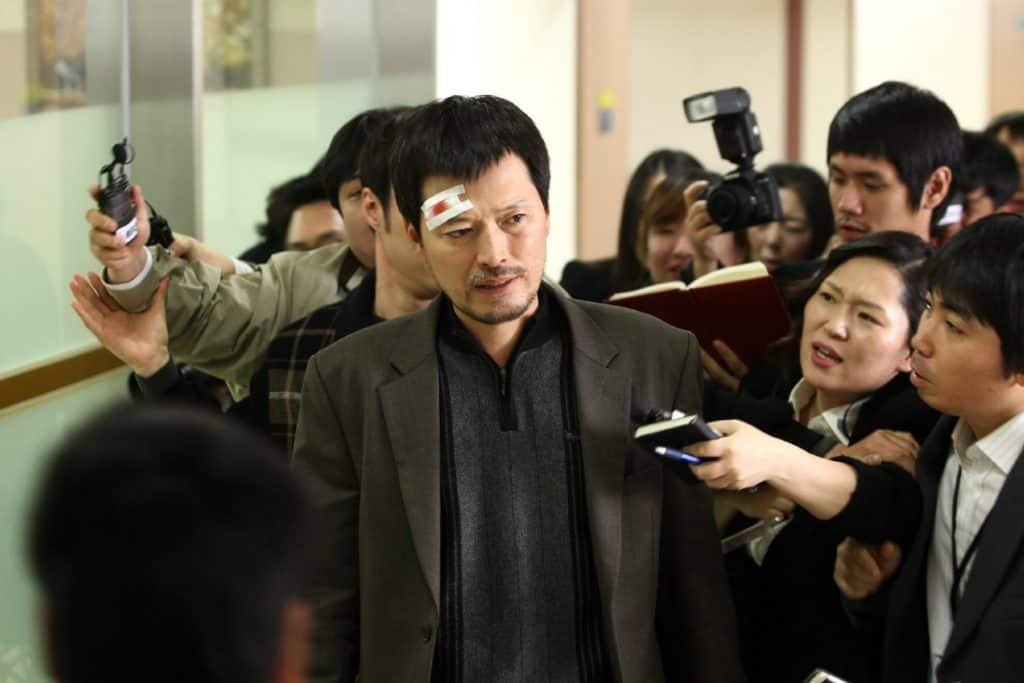 What happens when a serial killer publishes his won autobiography? Lee Du-seok admits to all his crimes that he committed in an autobiography. But now detective Choi has started his investigation again related to Lee's crimes. Also a father, who is living with the pain of murder of his daughter by Lee, swear vengeance. But there is one more killer to confuse everyone, and an identity crisis occurs as to who is the real killer?
---
22. Ha-wool-ling (2012)
Starring (Kang-ho Song) and (Na-yeong Lee), the story revolves around a detective who jumps at a murder case to speed up his promotion, and partners with a rookie detective to solve it. But the case turns out to be more complicated. When they examine the victim's body, they realize that the body has bites from either a wolf or a dog. And that's when the thriller starts giving you goose bumps. A fairly entertaining plot also highlighting Women's right issues in Korea.
---
23. New World (2013) | Sin-se-gae (original title)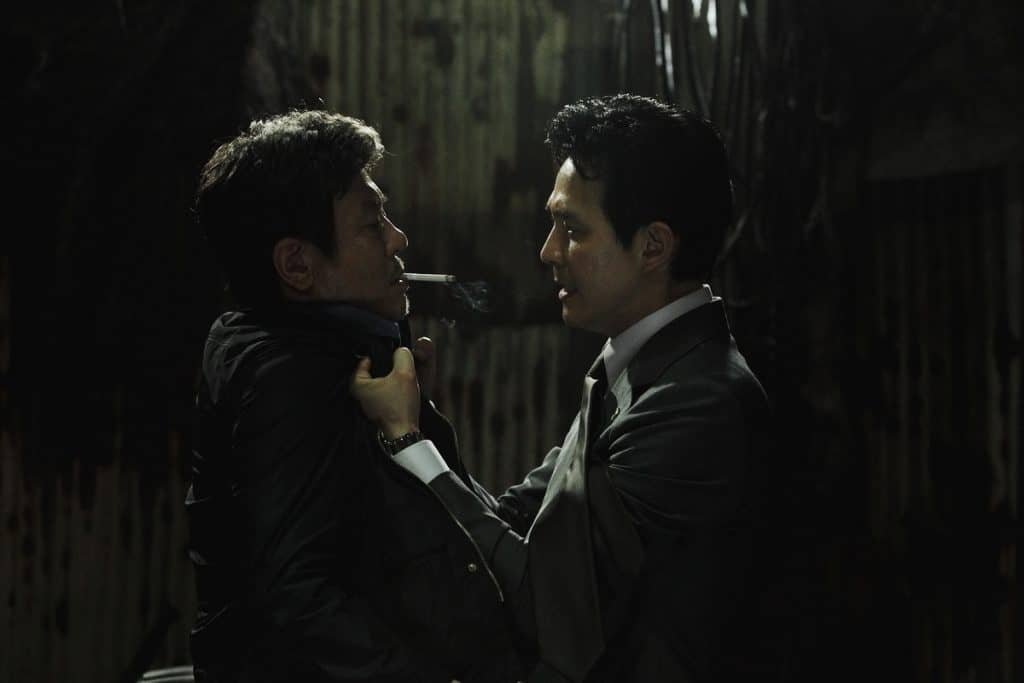 When the Boss of a crime family dies, a war starts within the family bonded by bullets. Two power groups starts fighting amongst each other to take the chair, but then there is a third man, a mole planted by the Police. Who will get the chair? It may sound a little clichéd, but then plots of the movie will leave your thriller buds satisfied.
---
So we hope you an amazing movie marathon time with the above listed movies. For any great suggestions or movies that we might have missed, please feel free to mention those in the comment sections. We will keep on updating you with more Korean latest release!:)
The following two tabs change content below.
Shreya Vaid is a Bibliophile, food lover and a wild child! Currently working as an HR professional and trying to make a name in this big world!
Latest posts by Shreya Vaid (see all)