Movies based on real life crimes are always an interesting watch. Bollywood is not only about dance and drama. Bollywood has produced cult crime movies like Satya, Shool, Gangs of Wasseypur, Maqbool, Haider and much more.
Bollywood Crime Movies Based on True Stories
Some of these movies are inspired by real life crimes, but the makers had to change the locations and names because you know people get offended. Here is Bollywood Movies Based on Real Life Crimes which I have personally watched and liked.
---
Black Friday (2004/07)
Black Friday (2004/07) is Anurag Kashyap's debut film. His first film Paanch never saw a theatrical release. Black Friday is based on the crime novel of the same name by S. Hussain Zaidi. Kashyap honestly tells the story about 1993 Bombay Bombings. The film starts with the riots that happened in Bombay where many Muslim's houses and offices were burned. Tiger Memon (played by Pavan Malhotra) lost his office in the riots. He along with some people plans the bomb blasts. The story follows and Kashyap shows us how Dawood Ibrahim was involved in the Bomb Blasts.
Based On: 1993 Bombay Bombings.
---
Shootout at Lokhandwala (2007)
Shootout at Lokhandwala (2007) is about Maya (played by Vivek Oberoi) and Bhua (played by Tusshar Kapoor) who are gangsters. Maya is the right hand of the don in Dubai (indirectly referring to Dawood Ibrahim). Maya's mother (played by Amrita Singh) tells him to abandon his partnership with Don in Dubai and start his own operations independently. Following this, the don in Dubai pulls out his support and police start a mission to encounter Maya and his associates.
Based On: 1991 Lokhandwala Complex shootout.
---
Firaaq (2008/09)
Firaaq (2008/09) is about 2002 Gujarat riots. Directed by Nandita Das, the film follows the life of several ordinary people whose lives are affected and (irrevocably) changed. It shows how some people remained silent and innocent people became victims of perpetrators.
Based On: 2002 Gujarat Riots.
---
Once Upon a Time in Mumbaai (2010)
Once Upon a Time in Mumbaai (2010) is about how Dawood Ibrahim rose to become the don of Bombay. The movie depicts the growth of crime and smuggling in Bombay (now Mumbai). Ajay Devgn plays Sultan Mirza (Haji Mastan Mirza) who is a criminal and deals with smuggling and stuff. Despite being a criminal he has a heart of gold and is a godfather-like figure to the people. Emraan Hashmi who plays Shoaib Khan (Dawood Ibrahim Kashkar) wants to get rich and powerful like Sultan Mirza. The story continues, and Milan Luthria shows us how Shoaib made his way into Mirza's gang.
Based On: Real-life incident between Haji Mastan and Dawood Ibrahim.
---
Paan Singh Tomar (2012)
Paan Singh Tomar (2012) is a biographical film based on the true story of athlete Paan Singh Tomar. Paan Singh is a sepoy in Indian Army. He joins the sports division because there is no limit on their diet. Paan Singh participates in various national and international level tournaments and wins a gold medal. He retires from the army to settle his family disputes. The film is about how a national level athlete becomes a rebel (baaghi).
Based On: The life of Indian Athlete Paan Singh Tomar.
---
Special 26 (2013)
Set in 1987, Special 26 (2013) is about a bunch of men who pretends to CBI officers and raids high profile people's houses. Directed by Neeraj Pandey the film is based on 1987 Opera House heist. A.K Vardhan / Ajay Singh (played by Akshay Kumar) place a classified advertisement in National newspaper asking for dynamic graduates for intelligence officers posts. Ajay who wanted to become a CBI officer was disqualified in the last round. He then becomes A.K Vardhan and forms a team which raids houses and offices of many high profile personalities. The case is unsolved to this date.
Based On: 1987 Opera House heist.
---
Shootout at Wadala (2013)
Shootout at Wadala (2013) is based on S. Hussain Zaidi's crime novel Dongri to Dubai. The movie is about Manya Surve (played by John Abraham). Manya used to be a bright college student. While he was introducing his girlfriend to his mom, his brother got attacked by goons, and he jumped in between to save his brother. He unknowingly holds a man who was beating his brother. His brother in return killed the guy while Manya was holding him. Police took both Manya and his brother to jail. Manya gets training in jail and eventually becomes a gangster.
Based On: The real life incident of Manya Surve.
---
Madras Café (2013)
Madras Café is a political spy thriller about the Sri Lankan war. Directed by Shoojit Sircar, the movie tells the story about how our then Prime Minister Rajiv Gandhi was assassinated. Major Vikram Singh (played by John Abraham) is an Indian Army Officer recruited by Research and Analysis Wing. He is posted in Jaffna shortly after Indian peacekeeping force was forced to withdraw.
Based On: Sri Lankan War.
---
Shahid (2013)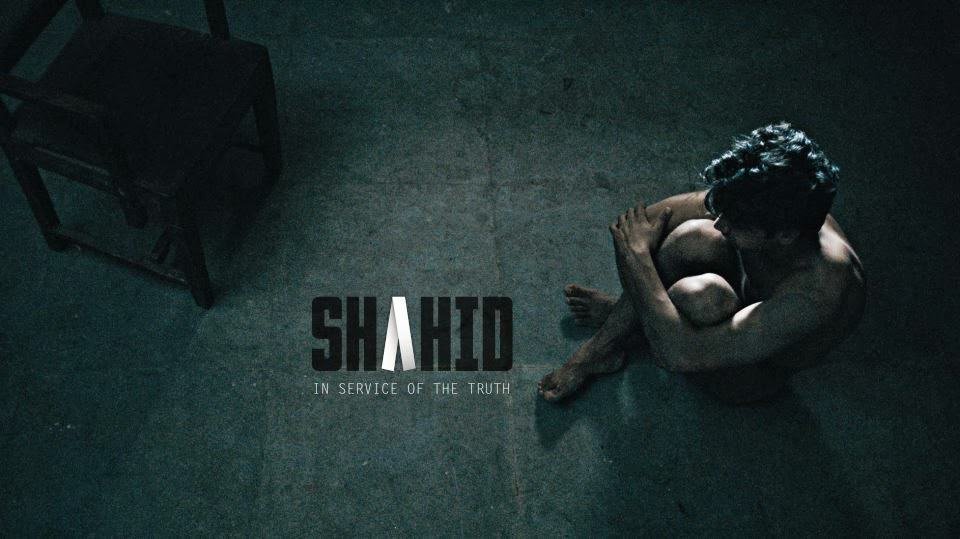 Shahid (2013) is a biographical film based on the life of lawyer Shahid Azmi. Shahid is allegedly arrested by police for assassinating some politicians. He is brutally tortured by police and forced to admit the crime. A fellow jail mate inspires him to start his college education. Shahid agrees and acquitting from jail he goes to Mumbai to study law. The film is about how a lawyer fought for innocent people.
Based On: The life of Shahid Azmi.
---
Rahasya (2015)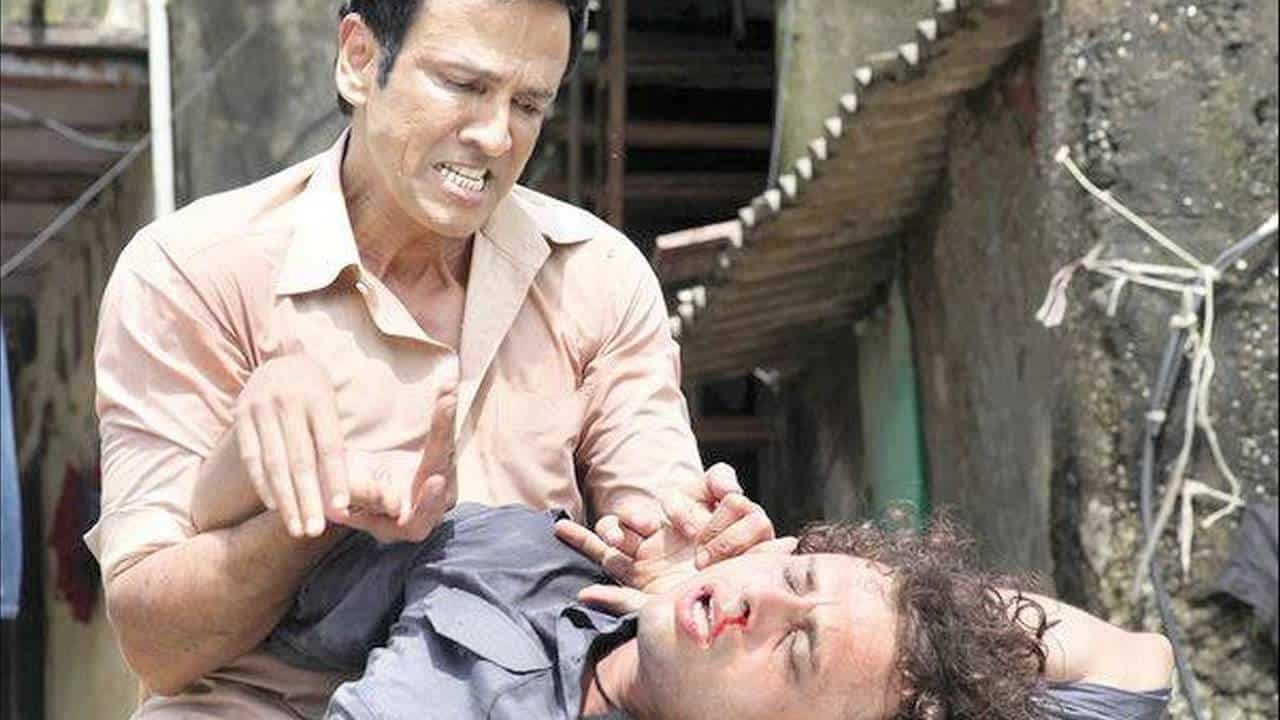 Rahasya (2015) is a film inspired by Aarushi's murder case. The film revolves around how 18 years old girl Ayesha Mahajan was murdered. C.B.I Officer Sunil Paraskar (played by Kay Kay Menon) is the investigating officer of the case. Sunil Paraskar solves the mystery of who murdered Ayesha.
Based On: 2008 Noida Double Murder Case.
---
Once Upon ay Time in Mumbai Dobaara (2015)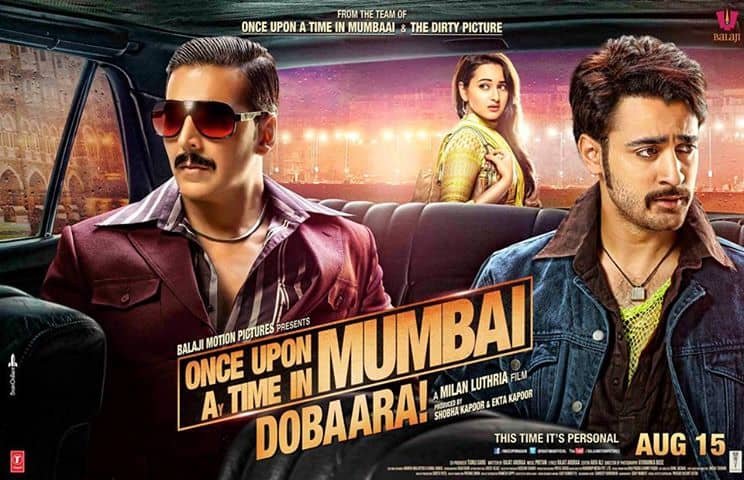 Once Upon ay Time in Mumbai Dobaara (2015) begins where its prequel Once Upon a Time in Mumbaai ended. The character of Shoaib Khan is played by Akshay Kumar in this film. Shoaib and Aslam (played by Imran Khan) love the same girl. Aslam works for Shoaib. He found Aslam in the slum where Shoaib grew up. The film is about rivalry that starts between Shoaib and Aslam because of a girl.
Inspired By: Real life incident of Dawood Ibrahim.
---
Talvar (2015)
Talvar (2015) is based on the 2008 Noida double murder case where a 14-year-old girl Aarushi Talwar was found dead in her apartment. Their domestic helper Hemraj was missing until his dead body was discovered from another part of the building. Written by Vishal Bhardwaj and directed by Meghna Gulzar, Talvar shows how Aarushi's parents were arrested based on a botched up investigation. The film gained critical appreciation of viewers.
Based On: 2008 Noida Double Murder Case.